Nowadays, you do not need cables to watch live TV. With the advent of cord-cutting, media streamers and the internet have made it easier to stream and watch any content. One of the most preferred media streamers is the Amazon FireTV Stick, or simply FireStick. With this device, you can stream live TV over the internet and do much more such as streaming movies and shows, music, sports, and every type of entertainment on the internet, including gaming. With FireStick, all you need to have is a good internet connection, the right apps for the job, and an excellent screen or home entertainment system.
Table of Content
What is FireStick?

FireStick is a cheap, portable streaming device from Amazon. It is small; it looks like a large USB flash drive with an HDMI attached to it. You connect the HDMI port to the HDMI inlet on your TV and get access to unlimited streaming content. FireStick comes in various variations. They include, FireStick 1st generation – this is the old model, FireStick 2nd generation, and the newer one, FireStick 4K, an upgrade from the second generation. The latter are the most popular. Amazon also offers other streaming devices in this "Fire" family such as the Fire TV Box and Fire TV Cube, expensive high-end models.
FireStick comes with great features suitable for streaming live TV and other media content from the internet. It runs on a Fire OS, a fork of Android, which gives it the compatibility to work with most Android apps. Since Android apps are versatile, you can use them on larger screens such as your TV. In terms of hardware, the FireStick packs a powerful quad-core processor coupled with a GPU, 8GB storage, dual Wi-Fi, Bluetooth 4.1 support, Dolby audio, among other features. The best thing, it also comes with an Alexa enabled remote. Yes, it is a hands-free experience, and the remote can be set to control your other connected home entertainment devices.
How to Setup an Amazon Fire TV Stick
Setting the Amazon FireStick is a straightforward task, but first, you need to have an Amazon account. Below is a three-step process on how to set up your FireStick.
Connect the FireStick to the HDMI adapter and then connect it to your TV. Connect the power cable to the FireStick and the power outlet. Turn on your TV, select the appropriate HDMI selection, and then turn on the power outlet for your FireStick.
This next step involves using the remote; remember to put the batteries. After the remote has paired, a seamless process, follow the onscreen prompts to finish setting up your FireStick. You will set the password and log in to your Amazon account.
After all is done, you should see the FireStick home screen. All you need is to install the necessary apps for watching live TV and other online content.
How to Watch Live TV on FireStick
Watching live TV on FireStick requires the installation of the right apps. In this guide, we will highlight the best apps for streaming live TV and show you how to install them on FireStick. However, before you start streaming any content on FireStick, you should take the necessary precaution to protect your internet privacy and security on FireStick. The best way to do this is by using a VPN.
Use a VPN to Stay Private and Secure
It is always essential to use a VPN while streaming content from various apps on FireStick. This makes sure your streaming activities are private, free from any prying eyes. Apart from the official apps, most FireStick apps provide free content that should be paid for. This content comes from various internet sources, including P2P streams, official streams, and even pirate streams. This makes it hard to know if you are watching pirated content, and as you know, piracy and copyright infringement is a serious crime. To tread on the safe side, it is essential to use a VPN.
A VPN will hide your IP address and keep your online identity. This makes sure your ISP will not know what you are doing. Additionally, you will avoid ISP throttling, especially when streaming from P2P streams. Also, a VPN will help you to bypass various geo-restrictions and gain access to unlimited entertainment content and live TV from anywhere in the world. However, choosing the right VPN for FireStick can be a hard task. This is why we have put together a list of the best FireStick VPN apps suitable for FireStick streaming. These VPNs offer unlimited bandwidth and fast speeds for HD steaming, wide server coverage, support P2P traffic, impeccable security and privacy, and native apps that work seamlessly with FireStick.
Freemium vs. Premium streaming apps
FireStick streaming apps come in two major forms, free apps, and premium apps. These two types also comprise official apps and unofficial apps. Official apps are readily available on the AppStore, while unofficial apps are downloaded from various internet sources.
Freemium apps are the most popular, and people love them as they offer content for free. Most of them provide content with ads, while others have no ads at all. Freemium apps may provide content from legal sources, while others may use pirated streams, and you should be careful in what freemium apps you use. Common freemium apps include Mobdro, Kodi, and CatMouse, among others. Most freemium apps are unofficial apps, and hence you have to download them and install them manually. We will show you how in this guide.
Premium apps, on the other hand, offer content on a subscription model. As much as it is awesome to have free content, its worth to have a premium app that gives you great value for your money. Premium apps offer the best services, and you do not have to worry about piracy. Additionally, some are cheap, and others offer discounted prices and free trials. Some of the popular premium apps for FireStick include Netflix, Hulu, and Amazon Prime, among others.
Best apps to watch Live TV on FireStick
Getting the best apps to stream live TV on FireStick can be a tedious task. To save you the hassle, we have tested various apps and chosen the best ones. Both freemium and Premium. These best apps offer Live TV via many channels and in HD quality.
1. Live NetTV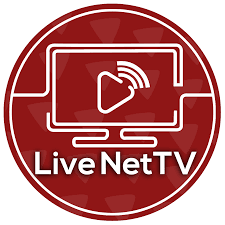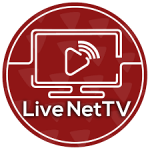 Live NetTV is one of the best free live TV streaming apps available for FireStick. This app offers more than 800 live TV channels with a wide range of content in HD. This app updates the links to the channels daily. On FireStick, live Net TV app offers content in 9 categories, namely, cooking, documentary, entertainment, movies, music, news, sports, kids, and religious. Live Net TV app offers various customization options, and its interface is easy to navigate through. You can request your favorite channel and set the external media player to play with the video-on-demand service.
2. Mobdro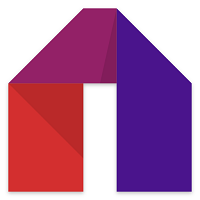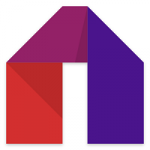 Mobdro is another top free live-streaming app to go to when you want to stream live TV on FireStick. This app offers a lot of content ranging from low end to top-rated channels. Mobdro has various categories, such as Sports, News, Gaming, and Music, among others. Popular Live TV channels on Mobdro include Fox, HBO, Sky Sport, History Channel, ESPN, AMC, among others. Its intuitive interface is easy to navigate and lets you choose categories and channels quickly. You can also bookmark and filter the streams by language or topic. With this app, you will have to endure ads, but it is worth it considering it is free.
3. Swift Streamz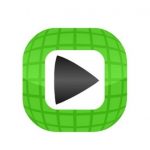 This another live TV app with numerous channels of up to 700 plus. Swift Streamz offers live TV content in HD quality, both 720p and 1080p. It has top-rated Channels with various categories such as Kids, Sports, Religious, documentary, Bollywood, and also classified into countries including UK/USA TV, France, Germany, Spain, Belgium, Pakistani TV, Indian TV and many more. Its interface works well with the remote and Swift Streamz streams with minimal buffering.
4. Pluto TV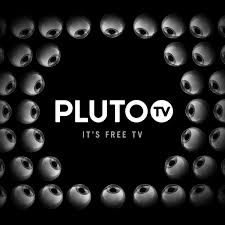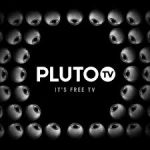 This is an official free live TV streaming app for FireStick. It is one of the essential apps when cutting the cord. It provides HD content, and it's geo-restricted to the US. You will need a VPN to unlock most content with this app. Pluto TV offers more than 250 channels that provide live sports, breaking news, TV shows, and movies. It also has a catalog of more than 1000 plus movies to watch for free. It has an excellent interface that provides the app's organization. There are tabs for movies, entertainment, news, binge-watch, featured, sports, explore, life and style, and so much more. There is also a channel guide to know what is on which channel and what time.
5. Hulu TV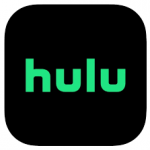 Hulu TV is also an official app for FireStick that offers one of the best live TV and streaming experiences. However, this depends on your subscription plan. The package for live TV comes with top live TV and on-demand TV Channels depending on your geolocation. There is also a Hulu streaming catalog with content ranging from Hulu originals to other hit movies and series. Live TV includes sports, news, entertainment, and kids' content. You can additionally customize your plan with various add-ons that offer added functionalities.
6. Kodi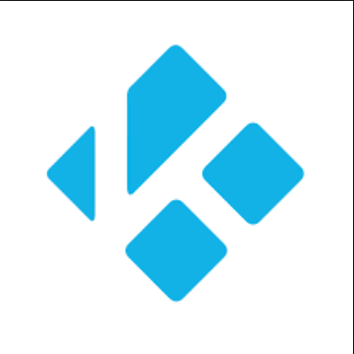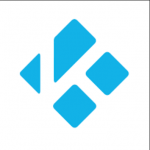 Kodi is one of the best media players that can be customized to offer and stream unlimited content, including live TV. Kodi is compatible with FireStick, and its native app is straightforward, easy to use, and works well with the remote. Depending on your add-ons, you can get HD live TV streaming, movies, TV shows, documentary, and almost any content available on the internet. You can also save your TV shows via the PVR add-on. Although some add-ons require a subscription, most Kodi add-ons are free to use, the content, however, may be restricted.  Some free live TV add-ons for Kodi on FireStick include USTV Now, BBC iPlayer, catch up and TV, cCloud TV, SportsDevil and so much more
How to install Official Apps on your FireStick
Installing official apps is a straightforward task. On the FireStick home screen, select the search option to enter the AppStore. On the search field that comes up, enter the name of the app. If it is available on the AppStore, it should be the first option to show up. Click the "Get" option to start the download and installation of the app. The app will be added to your home screen on your app's section.
How to install Unofficial Apps on your FireStick
Unofficial apps are not available in the AppStore. Installing them takes another approach known as sideloading. In a nutshell, getting the app and installing it manually. In this section, we will show you how to sideload SwiftStreamz. The procedure is the same for other unofficial apps.
To start sideloading, you must ensure that the "apps from unknown sources" option is enabled.
Here is how to do it:
At the FireStick Home screen, go to "Settings" then select "My Fire TV."
Select "Developer options."
Turn on "ADB debugging" as well as "Apps from Unknown Sources."
Next, we need to download the SwiftStreamz app. Since it is not available in the store, we will download it using an app called Downloader – which is available in the store. If you don't have the downloader, proceed as follows to get it from the store.
Go back to the home screen and select the Search
On the search field that comes up, type "Downloader."
An app with an orange icon and the downloader name will show up as the first option, click it.
Next, click "Get" to download and install the Downloader to your FireStick.
Downloading the SwiftStreamz APK
Open the Downloader and in the URL field, enter the URL "http://swiftstreamz.com/download.php" and click 'Download.'
Swift Streamz apk will start downloading.
When the download is complete, click ""
Afterward, on the Downloader screen, you may be asked whether you want to delete the installation file. Delete it to save some space. Proceed to the home screen and on your app's section and scroll until you see the SwiftStreamz icon. That is how you sideload an unofficial app on FireStick.
Conclusion
You no longer need cable to watch live TV. With a powerful media streamer such as FireStick, an excellent internet connection, a VPN, and the right apps, you can stream tons of live TV. This can be either for free or premium subscriptions that give you the best value for your money. You will also get to stream unlimited movies, TV shows, music documentary and a lot of more content.
FAQs
Is there a monthly fee for FireStick?
No, you only need to buy the FireStick once, and that's all. The only monthly fee you will pay is the subscription from premium services such as Hulu or Netflix.
Can I watch local channels on FireStick?
With the appropriate geolocation live TV app such as Pluto TV, FireStick has the option to integrate with it and launch content from the Channels section.
Is it illegal to cut the cord using FireStick?
No, cutting the cord and using FireStick is legal. What is illegal is streaming content that infringes copyrights. Always use a VPN.
What else can I do with my FireStick?
Other than streaming content, you can play games use the Alexa home assistant and even control your home entertainment system using the FireStick remote.
What is the required internet speed for FireStick streaming?
You need a minimum internet speed of 10mbps for HD streaming