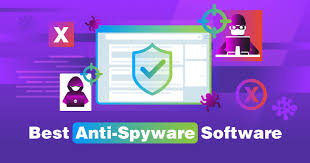 Hackers are getting smarter, and threats to your online security are evolving. However, viruses are not the only threats you can face these days. Your gadgets can also get serious malware threats like spyware, adware and ransomware. They all aim to block you from all your files unless you make a payment to the hacker to access them. In some cases, malware can completely destroy your device.
Thus, it's vital to have protection for your computer and phones because you never know when cyber threats will arise. Having antivirus software is good but not sufficient since you also need an anti-spyware tool.
Below is a comprehensive list of the best anti-spyware which can help you locate and clean up any malware infection.
Best Anti-Spyware Software 2020:
Best Virus Removal Software 2020
Table of Content
Pros and Cons of Having Anti-Spyware:
Pros:
Identity protection – Identity theft is on the rise than ever before, and nowadays, the internet is an incredibly dangerous platform, especially if you don't have anti-spyware software. Spyware can anonymously track everything you do on your PC, which means hackers can access your credit card information, social media account data and online banking passwords. Anti-spyware software can be seen as an investment in your security because it blocks these threats from accessing your device.
Faster PC performance – Spyware is a leading cause of computer freezes and slowdowns. When you perform a scan with anti-malware, it can identify and remove numerous malware threats from your system, which is a guaranteed way to increase system performance.
Peace of mind – Probably the most significant benefit of using good anti-spyware software is the fact that it gives you peace of mind. You will not have to worry when browsing the internet or that if you click a particular link your data could be stolen.
Cons:
Limited detection techniques – There are several ways to detect spyware, but one significant disadvantage of anti-malware software is that they may not utilize all detection techniques.
The Best Anti-Spyware in 2020:
1. Bitdefender – Most effective and user-friendly anti-spyware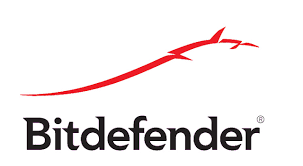 Operating System: Windows, Mac, iOS
Cost: Starting from $39.99 per year
Bitdefender offers some of the most robust spyware defenses in the market. This anti-spyware tool has demonstrated prominent results in independent lab tests. It has a simple, clean and user-friendly interface. It comes equipped with a robust anti-malware search engine that ensures you remain clean and protected in the first place. From ransomware protection, a game mode and file encryption, Bitdefender is not your ordinary anti-spyware software.
It watches out for apps behaving suspiciously, scans links on the internet and แทงบอลออนไลน์ websites and comes with proactive spyware and malware scanning that can detect threats that nobody has faced before. The software also boasts boot scanning each time you start your computer. It also has another feature that gives it the capability to scan folders or files that seem somehow suspicious by just dragging and dropping them onto its home screen. Anything the software finds that looks strange will be quarantined.
Bitdefender presents you with other great features, including super-fast scans, parental control, anti-phishing, password manager and file shredder. It has `rescue mode,' which protects you from Rootkit attacks. If your computer is attacked, it is automatically rebooted and safeguarded.
Also, Bitdefender does not overload your system. It is hassle-free, nag-free and ad-free. It is a great tool that runs silently and quickly while you get on with other exciting activities on your PC.
Pros:
Clean and simple interface
Full-featured parental control
File encryption
2. Emsisoft – Can increase system performance of your device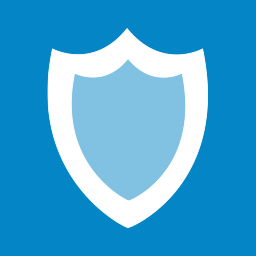 Operating System: Android, Mac, Windows
Cost: Starting from $19.99 per year
Emsisoft is probably not so popular in the market. However, it still manages to offer great security features than the big names. Not only does this software help you detect and remove spyware, but it also increases your system performance. It offers improved protection towards bots and backdoors, which aim to steal your valuable information. Emsisoft utilizes multiple layers of security as well as scanning engines, which make it stand out. Its user interface has a cool look-and-feel and is very user-friendly.
This tool is very beneficial when it comes to scanning, detecting and cleaning harmful adware and other malware on your PC. It has a relatively faster scanning speed when compared to other anti-spyware software of the same scope.
Emsisoft has other useful features like surf protection and behavior blocker. It has excellent scores when it comes to URL and spyware blocking tests. Its reliable behavior-based detection can even spot ransomware. It has an up-to-date database of current threats, and the computer you are cleaning requires an internet connection so that the Emsisoft can check for updates. Once it updates itself, the software scans the computer for threats and quarantines anything it spots to stop it from causing more damage to your system. The files are then deleted after a quick scan.
If you need to help someone facing malware infestation, Emsisoft Emergency is the perfect option. It's a portable option, which you can store on a USB stick or any cloud storage you prefer. It is only 591MB, although it generates log files, which may take up more space.
Pros:
Frequent updates
Effective antispyware
Cons:
Behavioral-detection warns about both malware and valid programs
Slow install
3. Malwarebytes – Has 'Chameleon' feature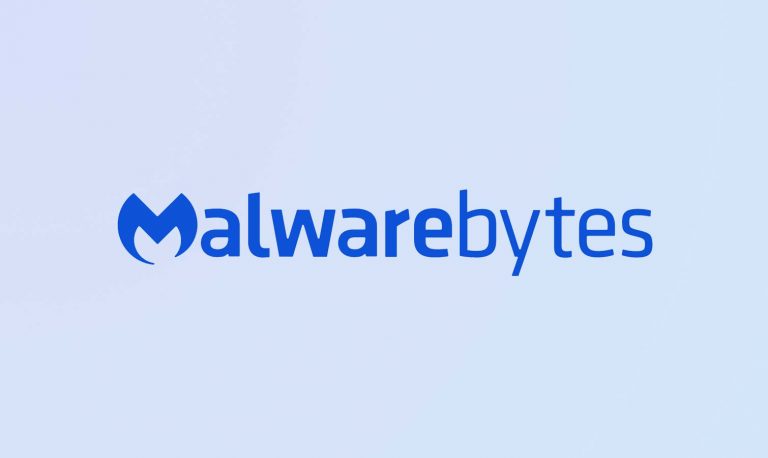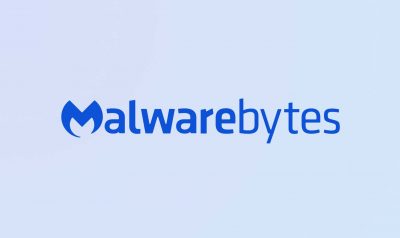 Operating System: Windows, iOS, Android
Premium Version: $40
Malwarebytes is regarded to be one of the best anti-spyware software available for PCs and Android devices. The software has a free version that can get rid of spyware effectively by identifying and removing suspicious files. Malwarebytes also has capabilities to clean your computer drives of any viruses, ransomware and other malware.
After scanning, you are provided with two options. Either ignore and exclude the suspected file from future scans or place it in a secure area that is controlled by Malwarebytes. Malwarebytes comes with a great feature called Chameleon. This feature acts as a countermeasure for any malware that tries to disable anti-spyware applications on the devices they infect.
It also has an Anti-exploit tool, which monitors threats that get to your computer through software flaws instead of malware. Malwarebytes has Adwcleaner, which –as the name suggests- attacks and removes irritating programs that hijack your computer or phone and alter the homepage or browser.
Pros:
Tackles all malware
Real-time protection
Deep scanning
4. Avast – Offers real-time protection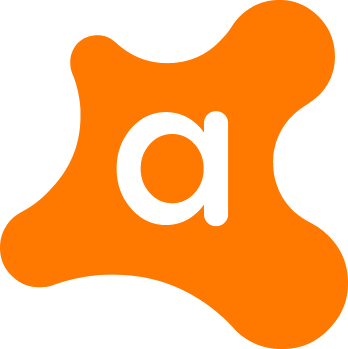 Operating System: Android, Mac, Windows
Free version: Yes
Avast is an anti-spyware designed to provide real-time protection against spyware threats by scanning and detecting potential threats on your device. This exceedingly reliable and fast-efficient software lives up to its award-winning reputation as one of the best anti-spyware software available in the market. Avast comes fully equipped with the most robust defenses against a wide array of malicious programs such as adware, ransomware, spyware and viruses. It is very notorious when it comes to malware protection.
Avast offers over 99 percent protection according to the results of independent agencies (AV-Comparatives, AV-Test). The software also performed well in the MRG-Effitas` banking Trojan test, which saw it earn level 2 certification for its capability to defend against malware, which is quite a great result.
Avast includes a password manager, parental control, file shredder and more. Avast added an extra layer of ransomware security and protection to protect you from webcam spying. It also comes with a `sandbox' feature. This is a compelling feature that enables you to test any files before running them, whether the file comes from a torrent file, USB drive or download server on the internet.
At the same time, Avast is relatively lightweight and has an entirely inconspicuous impact on your system. Its user interface is pretty user-friendly and is considered the best Android protection solution.
Pros:
Anti-malware and antivirus
Effective detection rates
5. AVG Antivirus – Makes use of a unique spyware-detection technology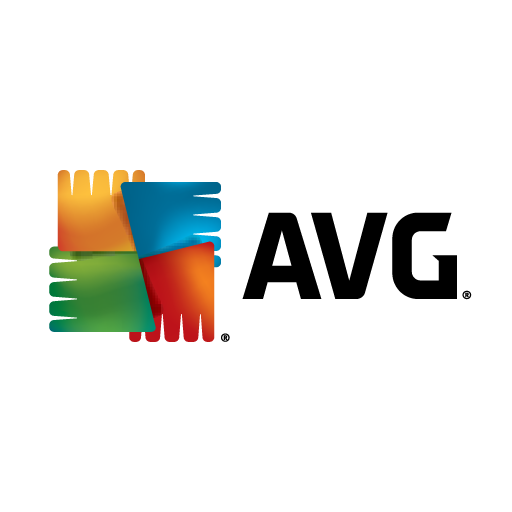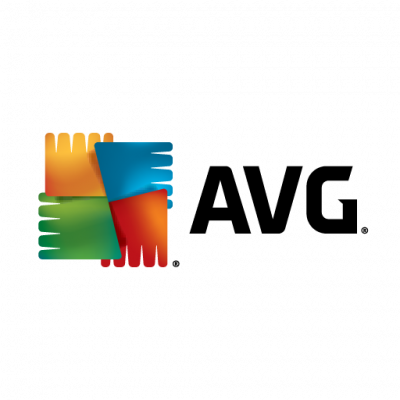 Operating System: Mac, Android, Windows
Free version: Yes
Boasting over 200 million active users, AVG Antivirus is one of the biggest names in the anti-spyware space.  As AVG is such a well-established company, don't be surprised to hear that its anti-spyware software is extremely reliable. It is very competent at detecting and removing spyware and malware.
AVG has a unique spyware-detection technology. It starts with traditional scanning then compare files against its database of known spyware signatures. This is coupled with heuristic monitoring to spot previously undetected spyware by looking for signs of malicious behavior. It has a built-in defense against spyware and email attachments. It has a schedule scan option, which you can use to automate a quick or full system scan, as well as create multiple scans.
As anti-spyware software, AVG is very good. Its dashboard is user-friendly. It is also extremely configurable and has the reputation of offering robust protection against any form of malware. It protects you not only from downloadable threats but also from suspicious link hunting online. AG Antivirus also comes with its secure browser that imitates the look and feel of Google Chrome, with a list of ad blocker, password manager, privacy cleaner and built-in-extensions.
Lastly, AVG Antivirus has an easy-to-use console which can give its users a summary of how the connected devices are being protected.
Pros:
Customizable protection
Minimal system impact
Do laptops and phones need anti-spyware software?
Ever had the data on your phone or laptop wiped off clean all of a sudden? Or experienced unexpected lags when using your device? If yes, then that was your face off with a spyware attack!
The internet is at the core of our lives nowadays, and as you go on with your highly virtualized life, you often come across the risks of cyber-attacks. Among these, malware attacks are probably the most havoc-wreaking cyber threats that you face. In recent years, the number of malware attacks has skyrocketed significantly with over 10 billion malware attacks experienced in 2018 alone. In such bleak times, both laptops and phones need anti-spyware software.
Getting an excellent anti-spyware for your phone or laptop protects you from many attacks including:
Fileless malware infection – Fileless malware is a recent cyber threat. It gains access to your device`s memory without an executable file. This threat is distributed through social engineering. It is almost impossible to detect it with an antivirus and is very difficult to deal with.
Social engineering attacks – This has become a common threat nowadays. You are tricked into downloading malware without knowing. It can be in the form of pretexting, phishing email, phishing URL and many more. When you open the email, the infected attachment installs malware into your device and gives hackers access to your data. That is the reason why phones and laptops need the best anti-spyware.
Data loss – Data loss is one of the widespread effects of a spyware infection. You store so much of your information on your phone or laptop, including your bank details, credit card information and passwords to your social accounts. Spyware is capable of stealing and corrupting this valuable information. Ransomware, which is among the most dangerous file-encrypting malware, can not only lock your files but also lock the devices connected to a local network. To restore such files, you may have to part with a considerable chunk of money.
How to Choose the Best Anti-spyware Software
Keeping malware and spyware off your phone or laptop through excellent anti-spyware software should be one of your top priorities. Spyware is a common malware that you should try to keep off your devices. Regardless of the software you choose, there are a few features to consider when selecting good anti-spyware software.
Real-time monitoring – Your antispyware software should come with a real-time scanner just like your antivirus so that it can always be running on the background just like the other apps on your device. So this real-time feature will be ready to react if it detects a malicious file or a website that tries to install spyware on your device.
Safe removal and rollback – The best anti-spyware for your phone or laptop should not only be able to block spyware but also to do so safely. Spyware should be removed without damaging your device. You should be able to restore your device to undo whatever the anti-spyware tool did. Having a rollback option will give you the chance to save your important files should you resort to more drastic steps.
Definition updates – Your spyware should have an up-to-date database so that you can download updates to your anti-spyware software to keep you secure from any new threats.
Scheduling capabilities – This is a great feature in an anti-spyware software as it allows you to schedule it to run on selected times. It is an efficient feature that is meant to lower interruptions from manual scanning.
User-friendly interface – An elegant and easy to handle interface is essential as it helps avoid frustrations and difficulties when using the software. No matter how robust your anti-spyware software is, it will not combat threats effectively if you can't issue commands due to a difficult interface.
Conclusion
It is hard to picture how our lives would be without computers and phones. We spend most of our time online which makes us very vulnerable to cyber threats. Cybercriminals are always devising new ways to get access to users` private information and utilize it in illegal ways. No wonder we have experienced so many cyber-attacks in recent years.
Luckily, several companies work hard to be a step further ahead of hackers. They offer excellent security and protection tools to protect users all over the world from a wide range of threats, including spyware.  To be on the safe side, ensure that you invest in any of the five best anti-spyware software discussed above. Also, it is important to remember the fact that your anti-spyware tool should not only be used when you face an infection. Instead, this software is something that you should always be equipped with at all times.
FAQs
Can I run anti-spyware and antivirus together?
It is absolutely possible to run both simultaneously. Actually, this is the best way to ensure you are protected from the widest range of threats. And running two programs does not mean slowing down your device.
Does anti-spyware replace antivirus?
No, anti-spyware does not necessarily replace antivirus. The best anti-spyware tool represents a vital extra layer of security.
Do I need anti-spyware software if I have antivirus?
Antivirus software protects you against a particular online threat known as a virus, while an anti-spyware software goes much further, protecting you against modern threats.
Am I wholly protected if I use both anti-spyware and antivirus?
Even with the best anti-spyware software, there is no complete guarantee that you can't fall victim to attacks from viruses and other forms of malware.
What is the best anti-spyware software?
The best anti-spyware software is the one that can suit your needs. Also, it should be able to shield your device from the widest range of dangers without interfering with your device`s performance.