Records are effective ways of accessing and storing data; containing multiple data types. A single record includes different information types, for instance: a personal record includes a name, birthday, photo and ID number. An individual's criminal record, education, and employment history are some of the few things that make up a person's background check.
Criminal record searches include information on; fingerprint cards, child abuse crime information, pending arrests/ convictions, correctional induction, and release information. However, information on criminal history background does not include criminal investigation information, investigation reports with criminal intelligence information or analytical records.
Every criminal background data is governed by state laws, which vary from state-to-state and may be needed for certain public employment positions especially involving children, the disabled, or the elderly. However, state employment laws may limit questions an employer includes in job application forms.
Table of Content
What are Criminal Records
A person is convicted a criminal after undergoing investigation, measured against incident reports, and judged guilty in court. Criminal records include past arrest records, search warrants, mugshots, and any extra reports that can cumulate a court prosecution. Both prosecutors and the courts wait for investigation reports before deciding whether the case should go for trial, and the weight of the crime committed.
 "Free background check," myth or not?
Most public records finders that offer free background checks in the screening industry don't provide accurate criminal record results. Access to Criminal records is somewhat limited, given most states charge fees and lack online databases accessible by the public.
While searching for necessary background information on anyone on a budget, you can choose to go for Google, Facebook and other information websites to discover what your target is up to online. Bear in mind that even if you find important background records on Google, including addresses associated with the individual's social security number or names, these details don't count for criminal records.
Fortunately, most court records are accessible to the public through your state's official government website or at the National Center for State Courts. Ensure not to overlook any state that the person has lived in before. Look out for any civil judgments like court orders to pay debts or bankruptcies. Drill into county and city levels to uncover felony and misdemeanor convictions.
In an employee's case, ask them to provide a credit report that all consumers are entitled to annually free of charge. This would surely make work easier for you in your search.
Pros and Cons of using Criminal Background Checkers
Pros
Get criminal records in seconds
Detailed and accurate reports
Doesn't involve back and forth processes
Get all the information at once
Access the services from any place on earth.
Cons
Involves pricey rates
You might not get all the information
Best Criminal Records Search Engines for 2020
Free services are often affiliated to bad features, and service in general. However, for this category, there's a list of free criminal records search engines that you can rely on to give you accurate information about your target individual. I've been testing most of these public records finders, and here's the list of the top free criminal records database:
BeenVerified
Price: Starts at $26.89 /month.
Free trial: 7 Day Trial with unlimited reports for $1.00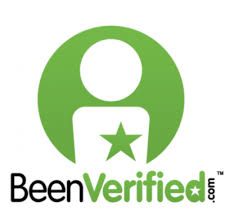 BeenVerified is currently also one of the most preferred names in the criminal background search industry and has been for a long time. With a work experience stretching back to 2008, the giant criminal background checker is massively known for its market advertising strategy that allows them to run millions of users.
BeenVerified is an excellent choice for criminal background checks, given it allows you to perform extensive criminal records and provides accurate results. You can even lookup someone's information using their mobile number, email address, and more. The offer best pricing options includes a free trial, but you'll have to pay $1 per 7 days. This is sufficient time to try out BeenVerified. Optionally, you can benefit from their best plan that'll cost you $22.86 per month and enjoy a 15% discount.
With BeenVerified you can perform the following checks on both state and national level:
Court judgments
Search warrants
Misdemeanors
Bankruptcy
Sex offenses
Criminal records
Pros
Offers extensive criminal background checks
Affordable plans
Offers a 24/7 customer service
Offers a cheap trial period
Mobile apps for Android and iOS
Generates reports in seconds
Cons
Limited subscription options
Instant Checkmate
Price: Starts at $34.78 /month.
Free trial: 5 Day of unlimited reports for $1.00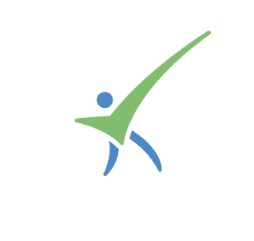 Based in Las Vegas, Instant Checkmate is a criminal background checker that lets you discover all hidden records about an individual in the US. Originally created to allow people on dating sites to learn more about their possible dates, Instant Checker has expanded its service delivery to now give more focus on criminal background checks.
Instant Checkmate gives an excellent balance of reliability and powerful criminal records search capabilities, all the while selling affordable plans. This makes Instant Checkmate one of the best criminal records search engine if you want to investigate another US citizen.
Instant Checkmate also offers a free trial period that'll cost you up to a dollar. You can use a 5-day risk-free trial period for just $1. If you're only interested in a single search report, you can pay $29.95, but can significantly benefit from the longterm membership subscription, which goes for $59.16 billed every six months.
Instant Checkmate allows for searches in the following categories:
People searches
State and nationwide criminal background checks
Court cases records
Background checks
Reverse phone number and email lookup
Pros
Access court records without legal permission
Cheap trial period
Check local, state, and national criminal background checks
Unlimited searches
Offers three types of reports
Cons
Expensive
Takes long to generate reports
Not FCRA certified
IDTrue
Price: Starts at $22.86 /month.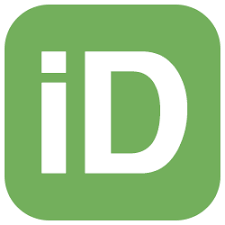 IDTrue – based in California, is an established industry leader in criminal records and the overall background checking. The giant records finder prides itself with a modern website, that sports a sleek user dashboard o its website landing page. IDTrue offers millions of files and databases, which are chronologically indexed in real-time – only accessible to premium users. Ideally, IDTrue brings a new shift of energy in the industry by prioritizing the user-friendly interface above income.
IDTrue isn't FCRA certified but provides powerful criminal records search capabilities – an excellent for background checks. You can also use IDTrue to perform criminal backgrounds on a state, national and international level. The records finder will give you detailed data on the entire criminal history of your target individual. The service also gives you extra information, including sex offense reports, financial issues in the past, and more.
IDTrue offers the best records search experience, including straightforward searches, and accurate results. You can unlock most features and capabilities once you subscribe to their service.
Its pricing isn't complicated – just register and subscribe to one of their monthly plans to access all the exciting search features. Sadly, IDTrue doesn't offer free trials and lacks the single-reports search option. But they do give discounts on their three-month subscription.
Here's what you can get with IDTrue:
State, national, and international criminal records
Unlimited background checks
Court cases records
People searches
Reverse phone number and email checks
Pros
Billions of criminal records
Unfiltered criminal records
Affordable rates
Accounted for pricing
CheckPeople
Price: Starts at $29.16 /month.
Free trial: Special 3 Day of unlimited reports for $4.99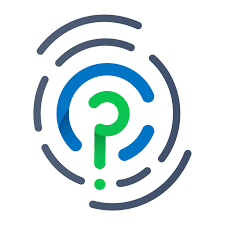 CheckPeople is widely known for scanning every file available as public records, including phone book contacts, criminal records, sex offenders, and other background checks. However, what makes CheckPeople the best choice the criminal records finder is the ability to perform in-depth searches – something that will give you access to hidden social media information.
CheckPeople also provides a comprehensive report about a person, giving all the information you need about your target. What's more, you get to pay affordable monthly rates and enjoy unlimited criminal records searches. Moreover, the search process is very simplified, just punch in the name of your suspect/target, and CheckPeople will handle the rest. CheckPeople's best package is "Power Users" and goes for $17.16 per month. However, if you're a one-of user, you can get your result report with just $4.99.
CheckPeople is best known for:
Allows for multiple background checks
Allows for deep search in the dark web
Screens harassing phone number with a reverse number check
Trustworthy criminal records
Unbeatable 24/7 customer support
Daily updated files
Pros
Affordable one-of search rates
Accurate reports
Unlimited background checks
Offers single report
Easy to read reports
Cons
Pricey free trial
Not FCRA compliant
RecordsFinder
Price: Starts at $14.98 /month.
Free trial: 5 Day of unlimited reports for $1.00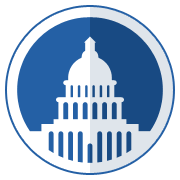 criminal records Finder is a major section of RecordsFinder that focuses on giving access to various public records about criminal offenses and associated legal information. CriminalRecordsFinder also offers a free version of its service.
The service is an excellent choice if you want to perform a criminal record search on anyone without spending a penny. The best part, you don't have to create an account to perform a search – although you might be needed to register with them at a later stage. I was also intrigued to learn that the CriminalRecordsFinder can be accessed from many regions around the world – a big plus considering you can use it whenever you travel abroad.
Here's what you can expect to find on CriminalRecordsFinder about an individual's criminal records:
Arrest reports
Search warrants
Felony reports
Incarcerations
Misdemeanor records
DUI and DWI reports
Pros
Detailed criminal background reports
24/7 customer support
Easy-to-use interface
Cons
Not FCRA certified
A bit expensive
Final Verdict
I realized that there isn't exactly a free criminal records search tool out there. Furthermore, if you're trying to run a free background check for free, you'll only end up being redirected to a paid service. And while all the listed criminal background checkers above will allow you to perform checks for free, you'll have to pay to get your results.
Frequently Asked Questions
How long does a background check take?
Typically, criminal background checks can take up to a week to get the results. But if you use online criminal records checkers, you can get what you're after instantly.
What's included in a background check report?
The information you get from these background checks depends on the records database you've used. However, the criminal records information is similar across checkers. For instance, you can get sex offenses, arrest warrants, court records, misdemeanors, and more.
Can I get free criminal records search engines?
Yes and No. This is because most free criminal background checkers will end up redirecting you to premium services like BeenVerified, Instant Checkmate and others. Moreover, the number of resources invested in getting all the state and nationwide records has to be generated through paid subscriptions.
Can I search for records from other countries?
Most of these criminal bank ground checker services offer records for people located in the US, Canada, and maybe some parts of Europe. The searches may not cross international borders.
Can anyone know I did a background check on them?
No one will ever know you searched for them unless it's a requirement for instance, in employment. Otherwise, the searches are safe and anonymous.