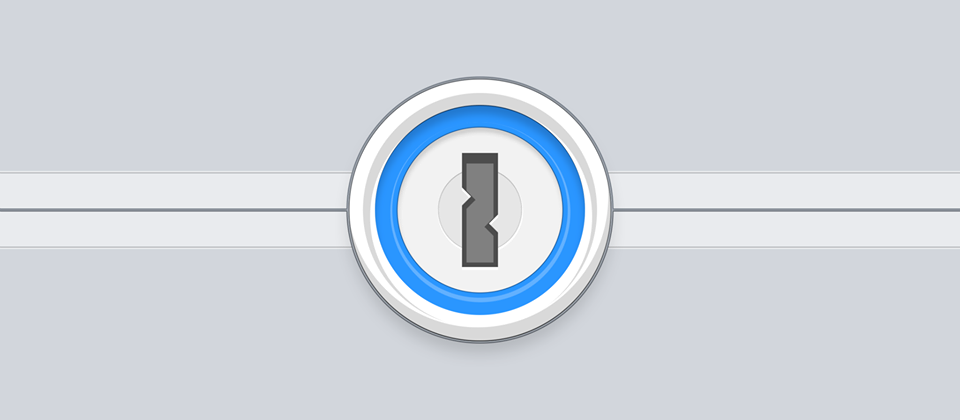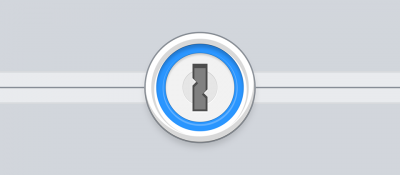 How safe is your password?
A secure password is that which a hacker or an unauthorized individual cannot hack or crack. 1Password X password manager is arguably one of the best password managers you can use to secure your online presence.  It gets rid of the burden of having to remember every password you have to use on each of your online accounts. With 1Password X, you will enjoy automatic logging into your online accounts.
If you have 1Password, you already know how good it is. By getting as well 1Password X, you'll have the best experience of using 1Password in your browser. The password manager works well on Chrome, Firefox, Linux and Chrome OS.
Check out our detailed 1Password X review below to know more about its features, price as well as advantages and disadvantages.
Table of Content
What is 1Password X Password Manager?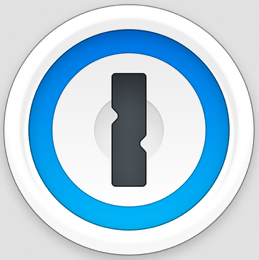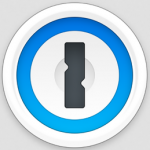 1Password X is what you need to experience all the benefits of 1Password just by using your browser. It supports all kinds of browsers including Chrome OS, Linux, Chrome and Firefox.
By using it, you can easily sign in to your favorite sites, get suggested passwords when creating new accounts and find any data stored on your 1Password account.
What are the pros and cons of having 1Password X Password Manager?
Pros:
Directly integrates with Chrome – 1Password X directly integrates with Chrome so you can easily get access to the data stored in your 1Password account.
Available on all devices – The password manager can be used for your Windows laptops, Macs, iOS and Android devices.
User-friendly – It provides a seamless process of generating and managing passwords for your online accounts.
Fast access – With 1Password X, you do not have to struggle with inputting a password whenever you want to log into your account. It automatically logs into your online accounts within the shortest time possible.
Generates strong passwords – Your online presence should be protected with secure and complicated passwords that cannot be cracked even by the most advanced password cracker. This is why you need a reliable password manager such as 1Password X, which can generate strong passwords that are a combination of complicated letters, symbols and numbers.
Cons:
No free plan – 1Password X does not offer a free version. Hence, it can be expensive for some online users who want to use 1Password X as their password manager in a bid to protect their digital life.
What are the features of 1Password X Password Manager?
Quick search on 1Password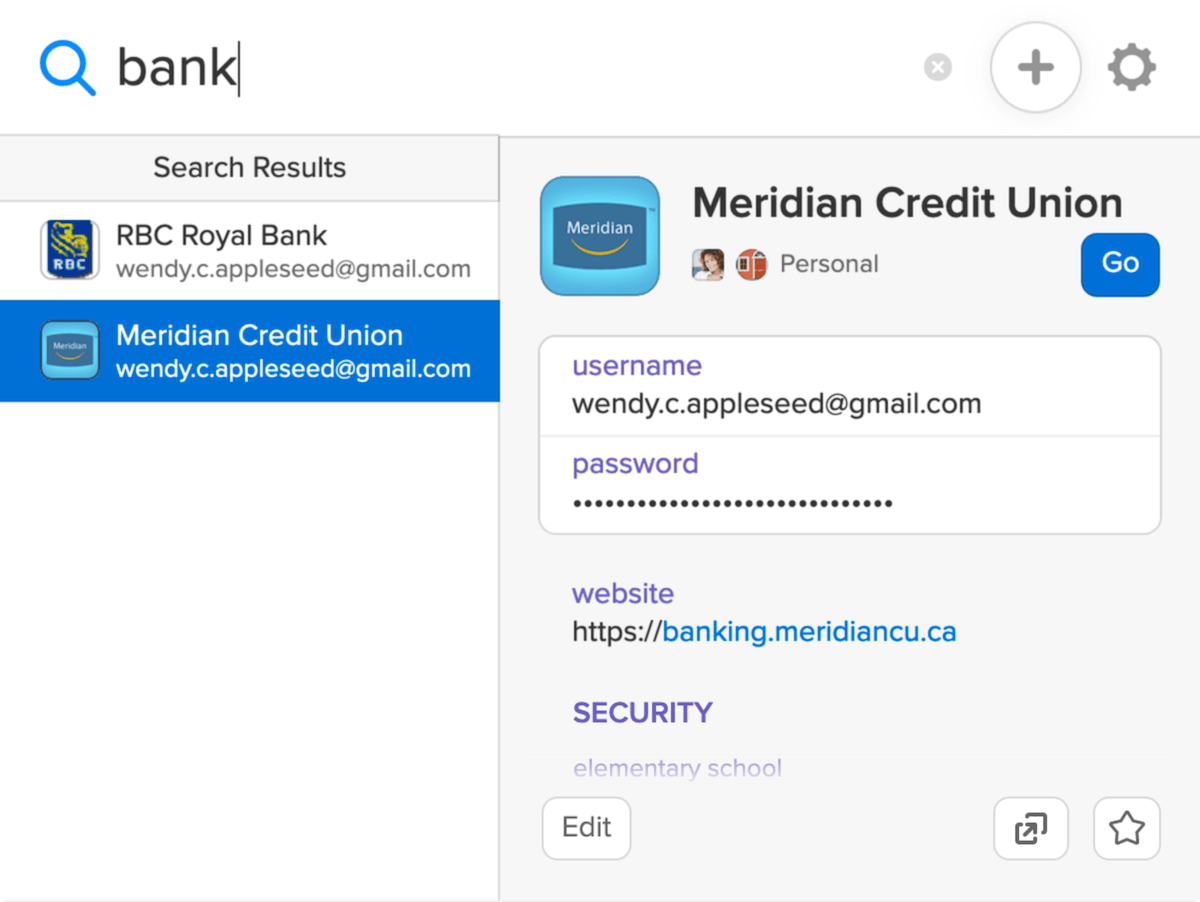 If you have an in-built password manager, turn it off first. After this, click the toolbar then go to the Settings page. Make sure to turn on the "Make 1Password the default password manager" button.
Through 1Password X, you'll be able to easily find any stored information on your 1Password account. To search on 1Password X, click the 1Password icon to open its page. Type what you need in the search field. You'll then instantly see on the right the information you're looking for.
1Password X creates and manages new strong passwords, which are a combination of letters, numbers and symbols.
You do not need to memorize all the unique passwords generated since 1Password X will automatically save not just your password but all your login details. By having strong passwords, you're guaranteed to have a secure online presence.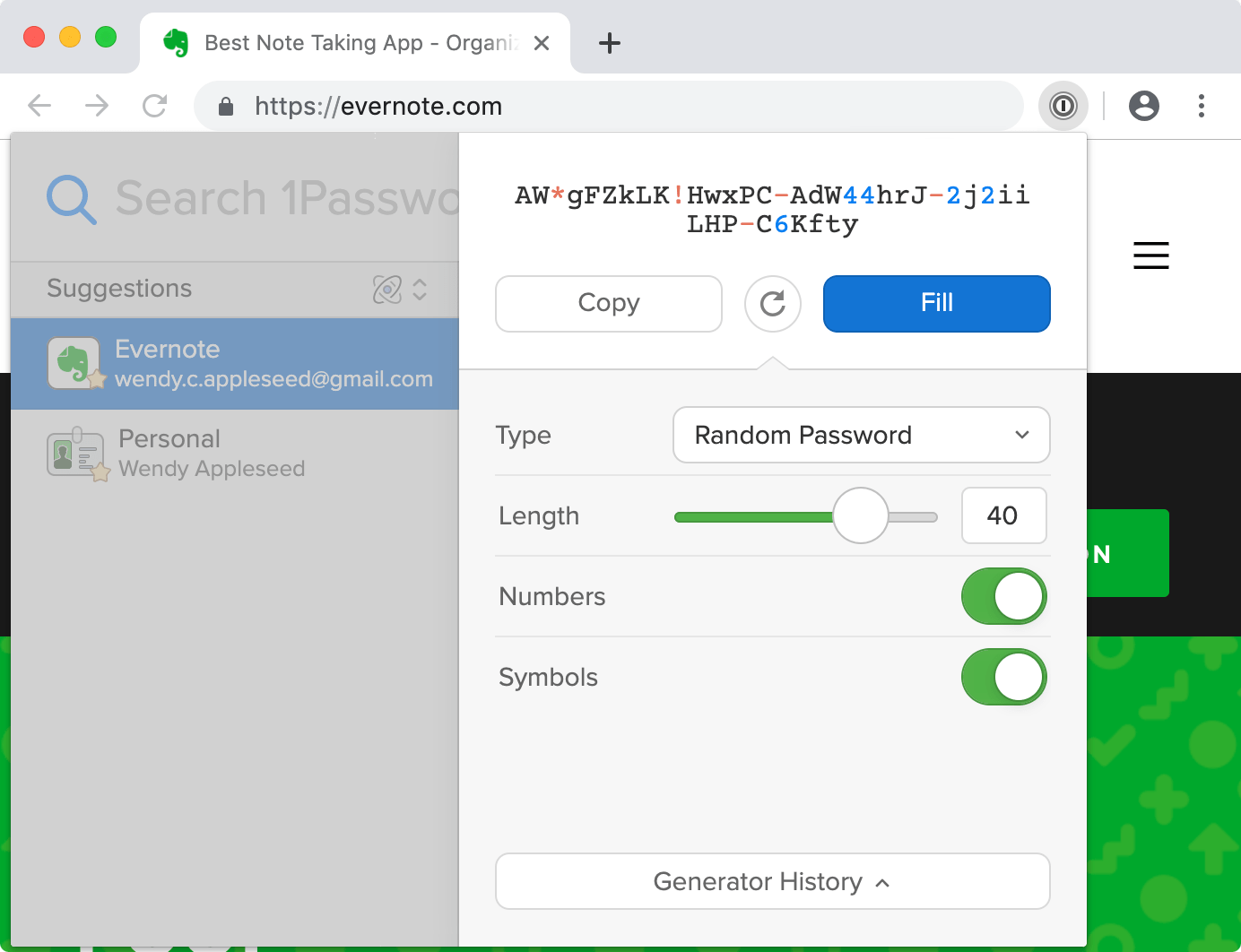 Use the 1Password pop-up to create custom passwords. Click the 1Password icon in the toolbar to open the pop-up.
Click the '+' sign and choose password generator to quickly create custom passwords. You'll then be able to adjust the settings for the new custom password. You can also copy it to your clipboard. To see all custom passwords you've created, click the General History button.
An item contains the URL of the website, username you used and the password for the account.
You can view as well as edit all items stored on your 1Password account. By clicking an item, you can view it, mark it as favorite or copy it. To edit an item, click the Edit button. A new tab will appear and this is where you can add more custom fields or tags, delete the item or move some details to another item.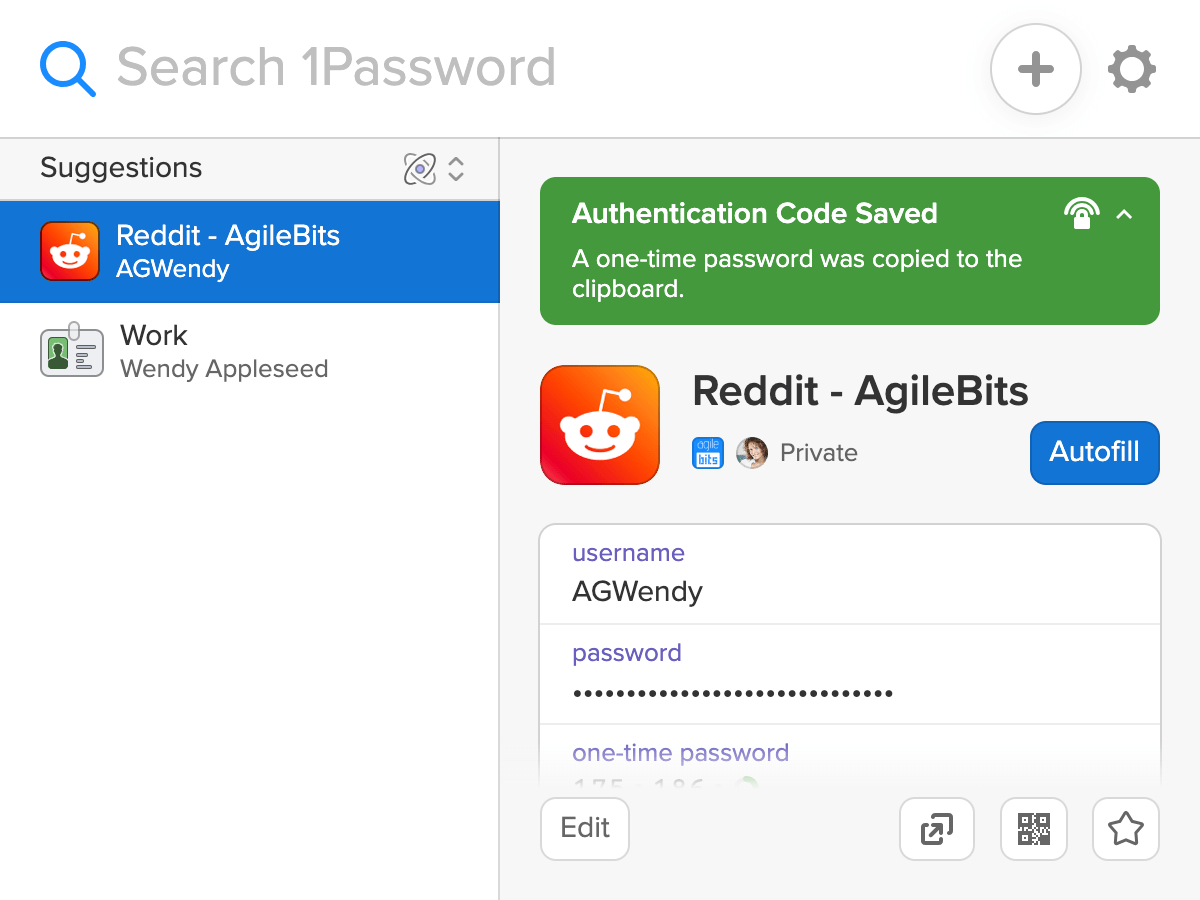 If you have an account on a website that offers the two-authenticator feature, you can use 1Password X as your authenticator.
Go to TwoFactorAuth.org then find the site where you have an account. Follow the instructions there on how you can turn on the two-authenticator feature. Make sure to scan the QR code for 1Password then you're set.
Your online security is critical. You need to ensure your data and any sensitive information are kept safe and far from the reach of hackers.
With 1Password X, you can enjoy the freedom of combining different letters, symbols and numbers to make stronger and complicated passwords that will secure your online data. This password manager capitalizes on advanced data encryption capabilities to make it hard for any hacker to crack your passwords. It also has a travel mode feature for storing any sensitive information from devices when the user is away and restoring the data upon return of the user.
Switch vaults and accounts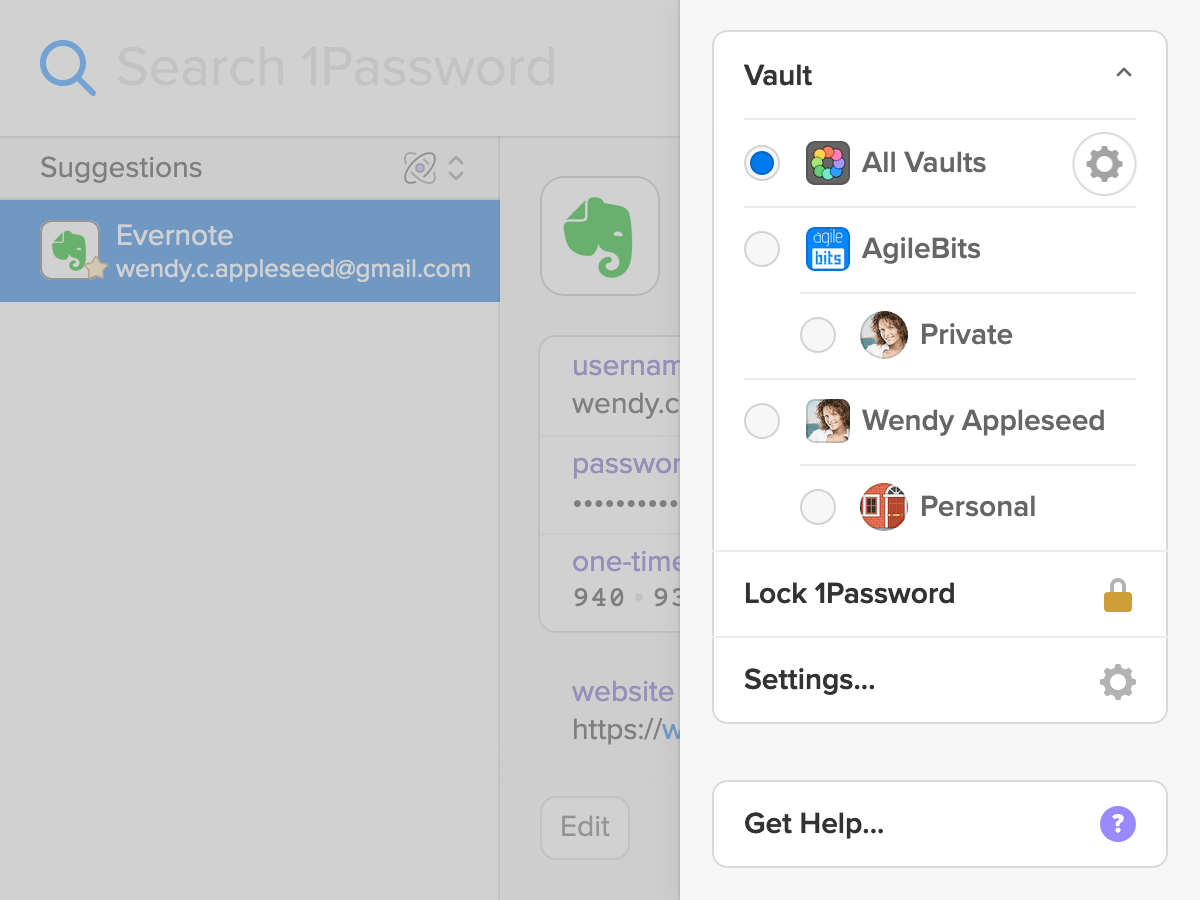 To see the list of all of your accounts and vaults, click the Vault button on the Settings page.
Click "All Vaults" to see all vaults and items under each vault. If you want to switch the vaults from two of your 1Password accounts, click "Accounts and Vaults' to do your preferred changes.
In case you tend to use different devices for your online operations, you will always need to sync your data. This is why you need a secure password manager like 1Password X which can easily sync your data using Dropbox, local folder, OneDrive, Google Drive and iCloud.
This data sync feature will make sure that you'll get to keep your data intact even if you decide to use a different browser or device.
Does 1Password X Password Manager offer a free version?
1Password X does not provide a free version. Despite this, the available subscription plan will ensure that you enjoy a secure digital life. Considering all of its great features, getting one of its plans is worth the fee.
How much does 1Password X Password Manager cost?
You can take advantage of its reasonably priced subscriptions, which starts at $2.99 every month for the personal plan. The family subscription plan is available at $4.99 every month and is limited to only five members of the family.
Teams will be required to pay $3.99 each per month to start using the 1Password X team plan. The business plan goes for $7.99 every month. You can also enjoy an enterprise plan at a customized quote. These 1Password X plans allow users to create unlimited passwords, get friendly email support, enjoy limited sharing and get unlimited item storage as well as shared vaults.
What devices does 1Password X Password Manager work on?
1Password X works on a wide range of devices such as tablets, smartphones, desktop computers, laptops and smartphones. This means that the password manager is compatible with all Android devices, iOS, Windows laptops and Macs.
Conclusion
Creating and managing your online passwords can be very hectic. Whether you choose to use one password or multiple passwords for all your online accounts, both options have their demerits. It is essential to not only make use of a secure but also a reliable password manager such as 1Password X. Aside from helping you generate strong passwords to secure your online presence, it offers a lot of more features that many of its current users enjoy using.
FAQs
Can someone hack the 1Password X password manager?
iPassword X has not yet been reported to be hacked. However, this does not rule out the possibility of it being accessed by unauthorized individuals. 1Password X is reliable and generates secure passwords that can protect your information but you still need to make sure not to visit malicious websites and click suspicious links to avoid getting your accounts hacked.
Is it possible to use my 1Password X subscription on different devices?
Yes, you can use 1Password X on any of your devices. You can also sync your devices.
Can 1Password X slow down my device?
1Password is compatible with many devices like laptops, desktop computers, smartphones and tablets. It works efficiently on those devices without slowing them down. This is because it does not have a lot of system resources.
What happens when I lose my device which has my 1Password X password manager on it?
1Password makes use of advanced data encryption that ensures you have strong and secure passwords. Whenever you lose your device that has your 1Password X account on it, do not panic that someone will be able to access your sensitive information. It only becomes a problem if your master password was compromised.
Can 1Password X be used on Linux browser?
Yes. In fact, it can also work on Chrome, Chrome OS and Firefox.