The world today has simplified every civil or state process. You can quickly lookup a friend's or relative's inmate information online without the hassle of visiting your local authority offices. The State Department of Corrections avails inmate records over the internet on their website, which is updated weekly or daily. Alternatively, inmate information can be checked offline at the Public Information Office at the State or County prison.
Though not frequent, errors may occur in the facility details, excluding personal details like the name and age of the inmate. Always check for the most recent location, date of admission, or date of parole. If you are unable to locate your inmate by their first or last names, you can visit the court or the clerk's office at the court where the sentence was awarded or check the present active proceedings. In addition, visit the county or state prison where you think the person is being held.
Table of Content
What is an Inmate Search?
An inmate search is a simplified means of checking to see whether somebody is an inmate. Be it a relative, friend, or workmate. You can find out just about anybody's information, and all you need is the first and last name of the person. You can add their location in the search to help narrow down your results for those with common names. We recommend using an excellent public records finder that gives you the option to enter a location and name to help in the search. A good tool will also allow you extra search options like reverse phone number lookup for more accurate results.
An excellent inmate search service can give you a comprehensive report on the inmate that you wanted initially. Here's what you can expect from a good inmate search service in 2020:
Criminal records that date back throughout the inmate's life.
Civil records are next in line. Family disputes such as custodial battles give a lot of thought into the inmate's behavior, responsibility, and information.
Lawsuits accessible to the general public.
Arrest reports on the inmate also help ease into the inmate's profile.
Traffic reports.
Phonebook listings. A reverse phone number tool will work on the condition that you have the inmate's number.
Pros and Cons of doing an inmate search
Pros
Helps reunite with long lost relatives
Helps quench the curiosity about the current whereabouts of an old friend or foe
You can get an inmate's number and other information. It helps in visitations, court appeals, and more.
Investigators and prosecutors can find information about their suspects/victims
Brings peace to the society knowing an individual who caused trouble is actually in prison.
Get fast and accurate information about an inmate
Cons
Premium inmate search services can be pricey
Free services offer inaccurate information
Privacy concerns when using free services
Best Premium Inmate Search Services for 2020
Check People
Price: Starts at $29.16 /month.
Free trial: Special 3 Day of unlimited reports for $4.99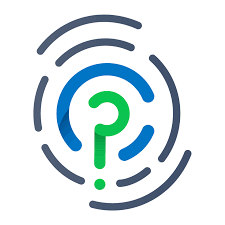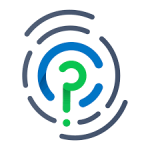 Check People is the most popular simple way of finding basic information, criminal information, and background data. It also allows you to make informed decisions about personal relationships with relatives and friends judging from their history; you will decide whether to help them out of or not. It has one affordable pricing option offering a 5 day trial of the site for just $1. This trial allows for unlimited searches with no hidden fees. You can also benefit from their best plan that goes for $44.85 a month. Not many are as reassuring as Check People as to tell you of what you are agreeing to beforehand clearly.
Since it is committed to providing the best searches, Check People sweeps through state, county, and federal courthouses while gathering the latest of information. Even with billions of documents online, it is done to the specifications of your search. This is how Check People prides itself on accuracy.
With all these resources available, Check People lists whatever it can find as you search for the inmate:
The inmate's full name: Shows that you got the right person.
Their current and previous addresses.
Immediate and distant family members.
Marriage and divorce records.
The inmate's traffic records. Be it the number of accidents or over speeding or times that they got a parking ticket, you will get them.
Any online dating activity will surface.
Apparent criminal records.
Information about their social media accounts
You can find out their contact information. This is essential in keeping in touch with them later.
Their sex offender status is provided too. Safety measures for your children or friends and family around the inmate depend solely on this information.
Pros
Can perform multiple background checks
Access daily updated records
Reliable 24/7 customer support
Accurate criminal and inmate records
Cons
Lacks free trial
Not FCRA certified.
Intelius
Price: Starts at $29.95 /month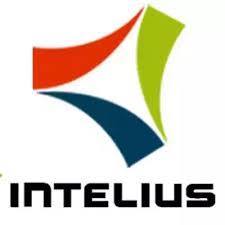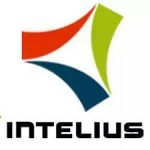 Intelius is also one of the best inmate search services for 2020. The US-based service prides itself as one of the best solutions for inmate searches and overall background checks. Intelius gives you extensive reports about a person's email accounts, phone details, legal information. More specifically, Intelius informs you if the inmate has served time in the past, and includes vital data like relatives, criminal history, court rulings, bankruptcy, and asset ownership.
Intelius also provides straightforward reports that you can easily read and understand. In terms of pricing, you can pay for the Intelius Premier package that goes for $29.95 per month. On top of it, Intelius allows you to enjoy the first month at half price. Alternatively, you can choose to pay a one-off fee for every report you want at any time of the month.
Pros
Accurate search results
Optimized for inmate records search
Straightforward reports
Gives paid single reports
Identity theft protection
Includes work and education history
Cons
Not the best customer support
Doesn't save past reports
Can't download reports
US Search
Price: Starts at $19.95 /month.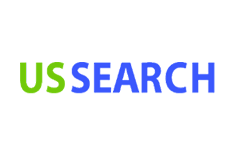 US Search is an American public records search engine that I strongly recommend as an excellent option for an inmate search service. The service offers an excellent bargain of your money with its accurate background inmate checks. US Search also throws in extra search options like asset reports and physicals addresses. The US-based service allows you to look up a person's criminal records, court judgments – enough information to determine if your target is an inmate or has been.
I tried to performed random inmate searches and got accurate results – especially my targets' criminal records were spot on. However, I didn't get consistent personal information like emails on every search – some had, and others didn't. Every report I got was up-to-date, but it didn't give information about their marital records.
US Search sells its best deal at $49.85; pay every three months, and save up to $10 on the total cost. If this is a bit much, you can purchase single reports at $2.45 per report. If you fancy an extra one-state inmate search, you'll have to pay an extra $14.95.
Pros
Excellent bargain for your money
Cheaper search options
Extra search options
Accurate results
Offers basic presentation
Cons
Marriage searches restricted to 11 states only
Geo-restricted to US and Canada.
Instant Checkmate
Price: Starts at $34.78 /month.
Free trial: 5 Day of unlimited reports for $1.00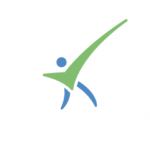 Instant Checkmate is the best one yet, and a great solution for inmate searches. With Instant Checkmate, you can get detailed, accurate, and most updated reports about an inmate. Some of the information you can use to determine if someone is an inmate and also know their criminal history, court rulings, and other civil allegations. You can also get personal information like emails, phone numbers, residential addresses, marriage history, and properties owned.
Instant Checkmate's best plan goes for $28 per month, billed every three months. However, if you're not a regular member, you can benefit from the $2.99 per single report offer. Optionally, you can pay $1 and enjoy a 5-day trial. I run an inmate search, using the trial, and got accurate information, even though my second search was a bit inaccurate – understandable since I made up the inmate names—nonetheless, credit to Instant Checkmate for managing to give me a great user experience. I even used a person's middle name and still got the results.
Pros
Gives access to court records
Generous trial period
Check local, state, and national criminal background checks
Unlimited searches
Offers multiple report options
Cons
Not FCRA certified
No free downloads
Inconsistent with addresses and phone numbers.
PeopleFinders
Price: Introductory fee of $9.95/first month
Free trial: 3-5 Day of unlimited reports for $1.00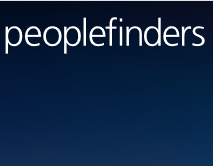 PeopleFinders makes the final list of the best inmate search services for 2020. This is thanks to its capability to offer accurate and detailed search results at a cheap monthly cost. PeopleFinders gives you everything you need to determine if your subject has been an inmate before. You can expect accurate information on criminal records, bankruptcy reports, marriage records, and contact details. Another key feature about PeopleFinders is their deep search capabilities – a plus if you want to search for a more private individual.
Their monthly subscription costs $24.95 every month. Alternatively, you can pay $0.95 and get up to three days trial period.
Pros
Super-fast search results
Offers 43 billion records
Supports 250+ million users
Offers deep search
Trail period
Detailed reports
Android and iOS apps
Identity theft protection feature
Affordable monthly plan
Cons
Restricted to the US and Canada
Doesn't allow social media searches.
Final Verdict
Using any of the above-listed inmate search services will give you extensive data about an inmate profile. It gets better with premium services because they not only promise anonymity; they also provide accurate reports and extra search options that are worth the subscription fee. Moreover, paid inmate search services observe a strict privacy policy that can allow you to perform background checks without looking over your shoulder.
Premium inmate search services are also excellent options since they use legal sources and social networks. This gives you maximum information about an inmate. However, I cannot dismiss free services, despite their downsides, including inaccurate search results, lacks strict privacy policies, and doesn't offer detailed reports. Most free inmate search services will redirect you to premium tools if you want more information.
Best Inmate Search Services FAQs
Is an online inmate searching legal?
Yes, it's legal to use inmate search services in 2020. Most inmate search services listed above are approved and regulated under the Fair Credit and Reporting Act (FCRA). Thanks to this, you can access public records used for any purpose. Be it property owners, potential employees, or seeking approval for loans and insurances. The Freedom of Information Act also allows any member of the public to get such documentation and data on any inmate, including criminal records, sex offense records, arrest records, marriage, and divorce, traffic records, and all other offenses.
Is my identity secured when using the services?
Yes and no. It'll depend on the search engine you'll use. While premium services observe a strict privacy policy, free records finders don't. This is because free services often sell users' information to third parties for advertisement reasons – one of the ways they can quickly generate income for free services. However, this is not the same for paid search services.
Can I search for records from other countries?
Most inmate search services are geo-restricted. Most of them offer records for inmates located in the US. Additionaly, others may or may not provide records from countries such as Canada, and maybe some parts of Europe. The searches are usually restricted to the US borders.
Can an inmate know I performed a search on them?
No. All the listed services offer anonymity, and they also observe a strict privacy policy. Every time you perform an inmate search, you are the only one who knows. Nobody else gets notified.