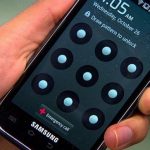 Are you wondering what your kids are always doing on their phones?
As a parent, it's only natural that you might want to check who your kids are talking to or what sites they access on the internet. Children and adults alike store lots of data on their phones nowadays so there is so much information that you can find on people you care about just by hacking their cellphones.
The tricky part is how to hack a cellphone. Hacking iPhones and Android phones seems like a complex process, but it's pretty simple with the help of hacking apps and software.
In this article, you'll learn about the different apps and software you can use to hack someone`s cellphone as well as a step-by-step guide on how to do it.
Table of Content
What are the Pros and Cons of Hacking a Cellphone?
Pros:
Benefits for parents – Sometimes, people are so busy with their work that they don't have adequate time to take care of their kids. There are many kids who are doing things they aren't supposed to do, including watching adult content. That's why parents are leaning forward to hacking their kids' mobile phones to easily check on what they are doing.
Professional use – Top officials of organizations and companies sell secret data of the company to earn extra cash. For this reason, many big organizations are facing a significant amount of financial loss each year. These hacking apps can help them monitor their employees and ensure that no confidential information will be shared with their competitors.
Cheating spouse – The advancement in technology seems to have decreased the value of relationships. With smartphones, everyone can talk to whoever they want anytime. This mentality has made relationships more fragile. These hacking apps and software can help monitor a spouse`s smartphone and check who they talk to and what they talk about.
Cons:
Privacy concerns – As much as you want to hack your loved ones' cellphones to ensure that they are safe or not doing anything wrong, this could be regarded as an invasion of their privacy. Moreover, your device could also be targeted.
How to Hack

a Cellphone

Using Software?
1. mSpy CellPhone Tracker
mSpy is one of the top cellphone hacker apps in the market today due to its powerful features, great reviews and reliability. If your target phone is an Android device, it can hack it without rooting or jailbreaking. However, you'll need to access the target device`s iCloud credentials if you want to hack an iPhone without jailbreaking.
It also has a keylogger feature. It allows you to entirely hijack the functioning of your target phone. You'll see all the buttons being pressed by your target. You can then use that information to decipher the target user`s credentials, including usernames and passwords.
Moreover, with mSpy's Hijack Social Media feature, you can directly spy on Facebook, WhatsApp, Skype, Snapchat and other messaging apps of your target. You can read all sent, received and deleted messages as well as check all their social media activities.
Another great feature you`d want to use once you hack into someone`s phone is geo-fencing. You can check your kid`s location in real-time. You can also set up a physical boundary on the target phone and if the user goes beyond that region while their GPS is still active, you`ll instantly receive a notification. With mSpy, you can also check call logs, monitor emails and many other more.
Steps to Hack a CellPhone using mSpy
a. Visit https://www.mspy.com and choose a package that fits your budget.
After buying a package, you'll receive an email with all the necessary details and instructions.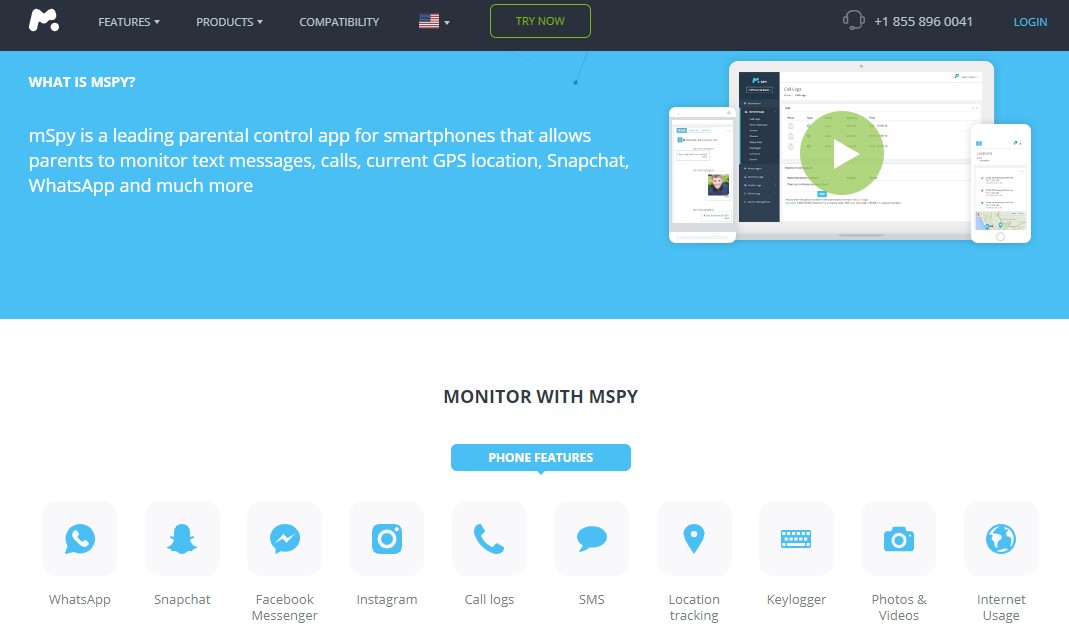 b. Download and install the mSpy application on your target device.
Don't forget to enter all the details you got from mSpy's email on your target device. This will ensure that the target user will not be able to detect that the mSpy app is running on the background.
c. Access your mSpy control panel to hack your target device. 
Log in to your mSpy account to see all the information related to your target device.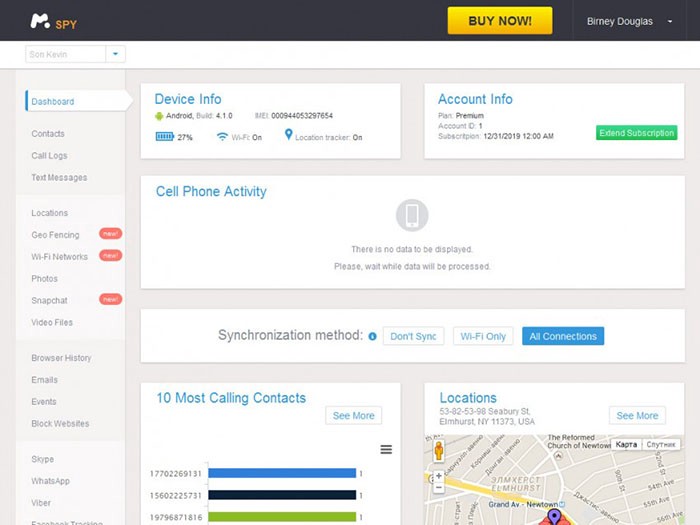 2. Spyzie CellPhone Tracker
Spyzie is another cellphone hacking app that you can use to hack the target device without rooting or jailbreaking as long as you have the target user`s iCloud information.
Many Spyzie users like how safe and discreet the app is. Some phone hacking apps require you to personally delete or hide the app`s icon on the target device. If you fail to do so, you can easily be caught. Spyzie deletes its icon even if you forget to.
The hacking app comes with a wide range of features. It has a place restrictions feature which is very popular with parents. It allows you to remotely monitor the target phone. You can block specific webpages, contacts, media files and more. It also allows you to put time restrictions. As such, the target phone will shut off during a certain period preventing your child from getting distracted. For example, you can choose to turn the phone off during dinner or study time.
Another great feature is its social media monitoring feature. This allows you to check all of the user`s social media activities on Instagram, Facebook, Snapchat and other social media platforms. In addition to viewing all messages, you can also go through other sections and check contact profiles, comments, likes, etc. Like other apps, it will also allow you to set a physical boundary for the target phone and get a notification when the user has gone beyond that region. With its call logging feature, you can get a list of the persons your target frequently speaks to, when and how long the calls last.
Steps to Hack a CellPhone using Spyzie
a. Visit https://spyzie.com, buy a package then create your account. 
The lowest price of its monthly package is $29.99. If you have a higher budget, you can get either the pro or ultimate version.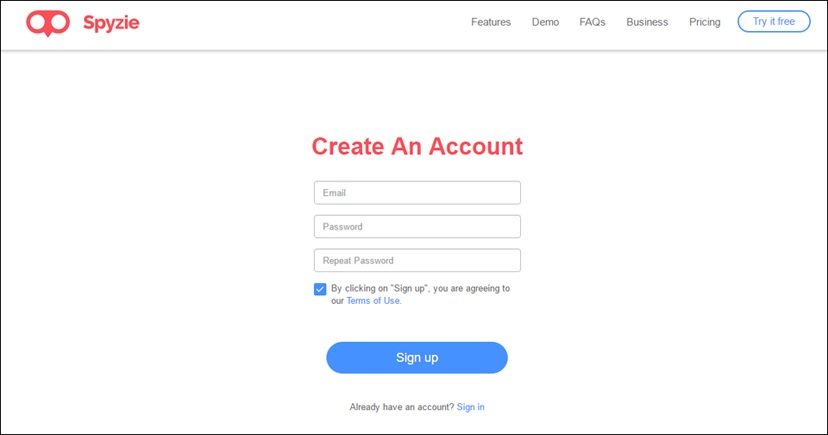 b. Set up the Spyzie app by providing all the information about your target phone.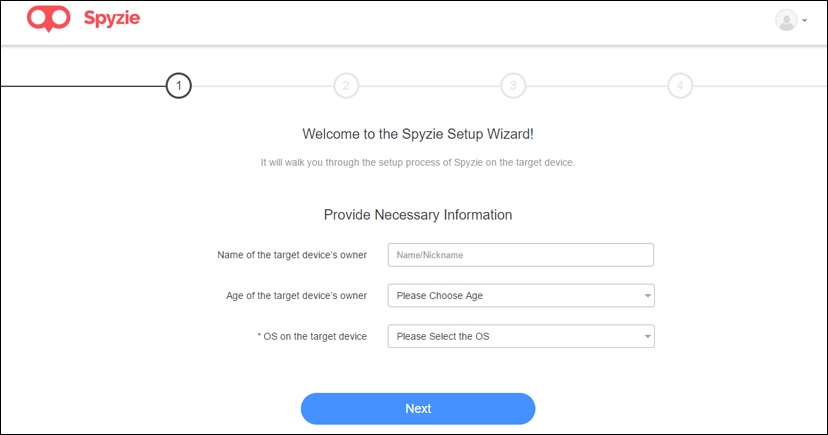 c. Download the Spyzie app and install it on your target phone. 
Make sure to enable the "Unknown Sources" option on your target device. After this, install the Spyzie App on your target device. The app will remain invisible to the target user even after the app installation.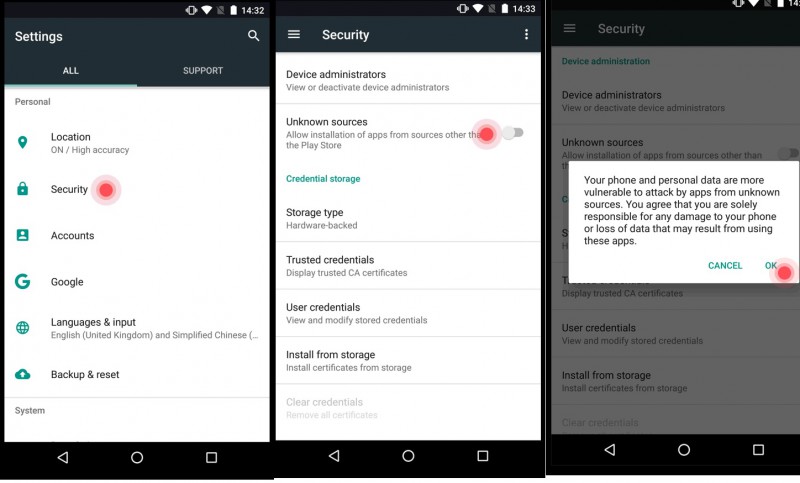 Log into your Spyzie account and select the "Start Monitoring" button to start the cellphone hacking process.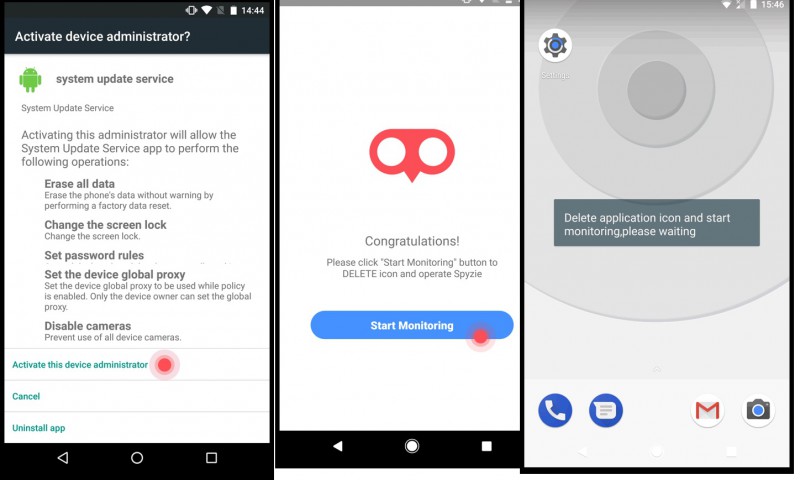 3. Flexispy CellPhone Tracker
The Flexispy app doesn't have a no-rooting or jailbreak version. As such, you`ll have to jailbreak or root the target phone even for the most basic features.
Flexispy is a multi-functional hacking application. It is a great hacking tool that can offer you over 100 useful features for spying on iOS and Android devices. The app allows you to spy on calls. You can intercept all calls made on the target device, listen to live calls, record them and track VOIP call logs. It has a live call interception feature where you can include yourself as a third-party in a conversation. The other people in the call won't even realize that their call is being tapped.
With Flexispy, you can also activate the target phone's camera and take pictures of their surroundings secretly. Furthermore, you can take screenshots so you know what the user is doing on the phone. The hacking app also comes with an ambient listening feature. You can trigger the target phone's microphone and listen to their surroundings and any conversations happening around their phone.
Other features on Flexispy include tracking email, monitoring internet activities, spying on passwords, getting access to media files and spying on instant messages. Besides SMS, it allows you to track instant text messages on different massagers like FB messenger, Skype, WhatsApp, Snapchat, Facebook, iMessage, etc. With its internet monitoring feature, you can also track all web pages that the target user visits as well as all saved bookmarks.
Steps to Hack a CellPhone using Flexispy
a. Buy a Flexispy package on https://www.flexispy.com/ then create your account.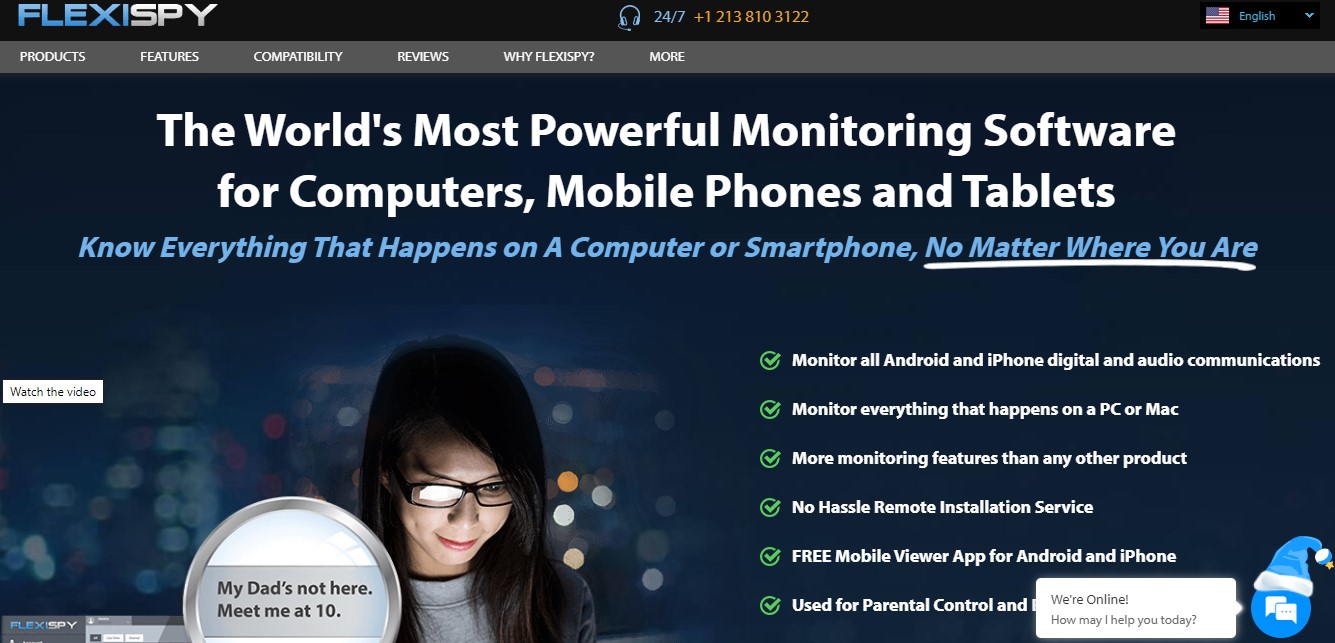 b. Download the application on your target phone and install it. 
c. Login to your Flexispy control panel.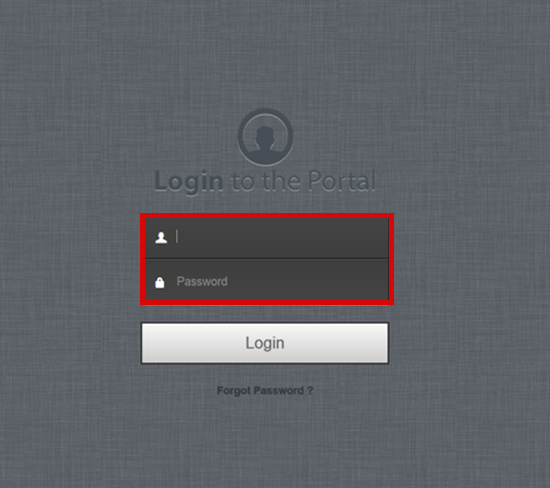 d. Read and follow the installation instructions that you can find on your dashboard.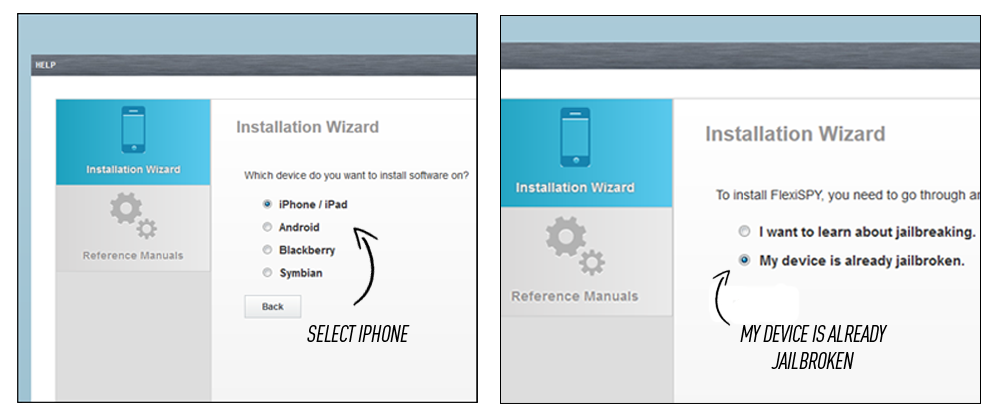 e. Enter your activation code.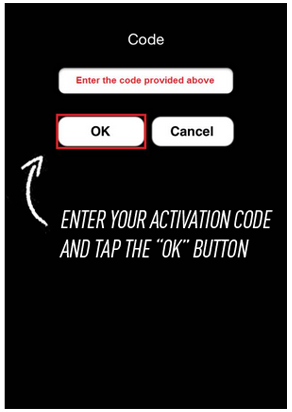 What are the Best Online Strategies to Hack a Cellphone?
1. Use CocoSpy
Cocospy is one of the best apps you can use to hack a phone online. It comes with a no-rooting/jailbreak feature so you can hack the target phone without having to touch it. Once you install the app, you can hide the icon remotely. The app runs silently on the background as it's completely stealthy and doesn't consume much battery.
There is so much you can do with Cocospy. It has a GPS tracking feature that lets you figure out the exact location of the target device based on its GPS address. In addition to viewing their location, you can also see their route history. It also has a Geofence Alert that lets you set up a physical perimeter for the target phone. As such, you`ll receive an instant alert if the target phone crosses the physical boundary. Its keylogging feature gives you access to the user`s keystrokes. With this, you can decipher their passwords easily.
You can also monitor social media activities with Cocospy. The app lets you track the target user`s social media activities and messages over various platforms such as Instagram, WhatsApp, Snapchat, Facebook Messenger, etc.
It has more features such as text message monitoring which allows you to check all sent received and deleted text messages, call logging monitoring which lets you spy on calls and browser history monitoring feature which lets you see the user`s web activities.
To use CocoSpy, follow the steps outlined below.
Create a Cocospy account.
Enter the target phone's details.
Go to the Cocospy control panel to access all the features.
Hack your target phone and view all the information you need.
2. Use Hoverwatch Phone Tracker
Hoverwatch is a cheap online phone hacking option and it can only hack Android phones. You`ll also have to choose whether to root or not root the phone depending on the features you need.
One of Hoverwatch`s best features is Track Phone Location. It provides you with an interface of a comprehensive map based on your target`s location. You can monitor and track the target phone and where it has been throughout the day. It also has WhatsApp spy feature which gives you access to all the target`s activities on WhatsApp including all conversations and shared media. Moreover, Hoverwatch allows you to hijack the target phone`s camera and take secret snaps with it or view WhatsApp call logs.
To use Hoverwatch, follow the steps outlined below.
Register for a Hoverwatch account.
Download the Hoverwatch application and install it on the target phone.
Go to your Hoverwatch dashboard and hack the phone to view all the information you need.
3.
Use Control Message Attacks (CMA)
Also known as smurf attack or DDOS, control message attacks begin with a control message sent to your target phone. This allows access to the phone`s settings menu, giving you unprecedented control over the phone.
All you need to do to make the target phone vulnerable is to disable the Secure Sockets Layer (SSL) or its modernized counterpart, known as Transport Layer Security. Doing this disables the phone`s encryption which, in turn, makes the target user becomes subject to easy hacking.
Conclusion
The apps and strategies mentioned above are highly recommended because they are the most affordable, reliable and don`t require you to root or jailbreak the target phone.
The final decision now rests in your hands. Choose one of the hacking apps and you're good to go. You`ll get all the information you need to monitor your children and loved ones.
FAQs
Can I hack a phone just by knowing its number?
Cellphone hacking apps can only monitor a phone after being installed on the target phone. They do not offer hacking by the phone or IMEI number.
Do I need to root the target phone to hack it?
Most apps come with the no-root feature, which allows you to hack without rooting the target phone.
Are phone hacking apps hidden on the target phone?
Hacking apps work in stealth mode and their icons are completely hidden so that the target user will not be able to detect them.
What devices are compatible with phone hacking apps?
Most cellphone hacking apps work on both iOS and Android devices. You need to choose an app that is completely compatible with the phone you intend to hack.
Can I access social media accounts with a cellphone hacking app?
Yes, phone hacking apps allow you to log in and check all social apps on the target device.