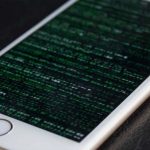 Are you interested to know how you can hack an iPhone?
Hacking an iPhone or any other device can sometimes become necessary to effectively keep an eye on your children, partner, friends and even employees. For you to access information out of their iPhones, you'll need to know the best hacking software, apps and strategies.However, deciding the best iPhone spy app can be overwhelming.
In this article, you`ll know the different apps as well as strategies you can use to hack an iPhone. After reading our comprehensive guide, you'll know which one best suits your needs and preferences.
Table of Content
What are the Pros and Cons of Hacking an iPhone?
Pros:
Peace of mind for parents – One reason why you would want to hack an iPhone or use parental control apps is to check the activities of your kids. Tracking your kids' activities via phone hacking gives you peace of mind because you won't have to ring them continuously as you can easily know what they are up to.
Reassurance for safety – Hacking an iPhone can give you the exact location of your kids or loved ones. This can be reassuring for them, particularly if they get lost. This is especially useful if your kids wander off in a crowded place.
Monitoring the progress of employees – When you hack into an iPhone, you can spy on what your employees are doing so that you can keep them on their toes. This can help boost your business quickly and efficiently. You can also hack into their phones to check whether they share your company`s secrets with your competitors or not.
Cons:
Invading privacy disadvantages – Privacy is a major concern to people when it comes to hacking iPhones. There are thieves, dishonest people and hackers who can take advantage of hacking software and apps and use them against the will of other people. When the wrong people want to harm you or break into your house, they can hack your iPhone and track your location at any time they want.
Hacking is not always efficient – When you hack into someone's phone, it doesn't mean that you`ll find the information you`re looking for. Sometimes, the app or software you use might not be compatible with the target device or might not be able to retrieve the required information.
How to Hack an iPhone Using Software?
1. mSpy iPhone Tracker
mSpy is a top hacker application for iPhones, especially due to its extensive number of features. The app is recommended for its excellent monitoring capabilities. With mSpy, you can remotely monitor someone`s iPhone while staying fully undetected.
This spy app has a significant advantage of not requiring users to jailbreak or root the target device to start monitoring. If you are not so tech-savvy, this will definitely save you a lot of time and frustration. If you need an easy and intuitive iPhone tracker app interface that allows you to view all relevant information on one dashboard, look no further than mSpy. You can use the app`s remote control features to monitor the target iPhone with much ease. Also, mSpy is packed with other features that you can use to your advantage to get more information from the target phone.
With mSpy, you can access all contacts, call logs and text messages on your target's phone. It allows you to read all received, sent and even deleted text messages on your child`s phone to learn more about who they interact with and what information they share with them. You can also use the app to check their browser history events and notes. You can view all their web activities, including all websites they`ve visited and choose to block the ones you deem inappropriate.
Another great feature you`ll enjoy is the ability to monitor all WhatsApp chats. mSpy provides you with details of who your kid has been talking to and includes all relevant details, like their phone number, name and time stamps when the conversation happened. You can download any multimedia shared as well. MSpy also provides you with details about the Wi-Fi the target phone is connected to and all installed apps on the device.
Steps to Hack an iPhone using mSpy
a. Go to mSpy's official website and create an account by proving your email address. 
Choose one subscription plan then pay to access your mSpy account.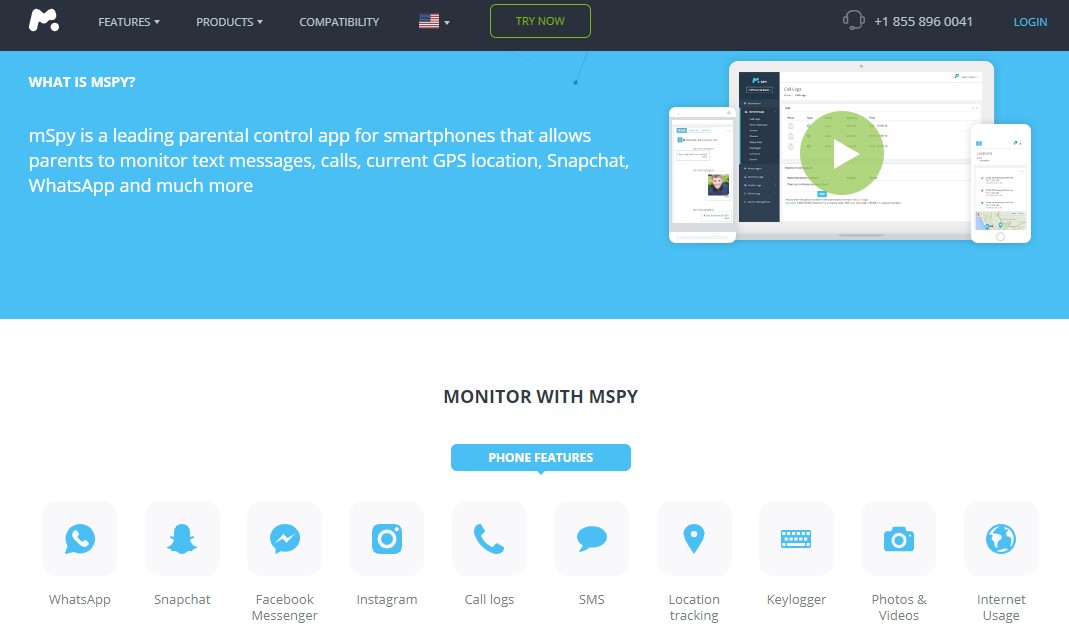 b. Get your target user's iPhone then install the mSpy application. 
After installing the mSpy application in your target device, log in using the account details you got in your email. This will make the mSpy application hidden to your target user.
c. Go to mSpy control panel to check all activities on your target user's iPhone.
All data and accounts that the target user can access on his/her iPhone can be seen on your control panel. You can use mSpy to check all social media accounts that the user will open on his/her iPhone.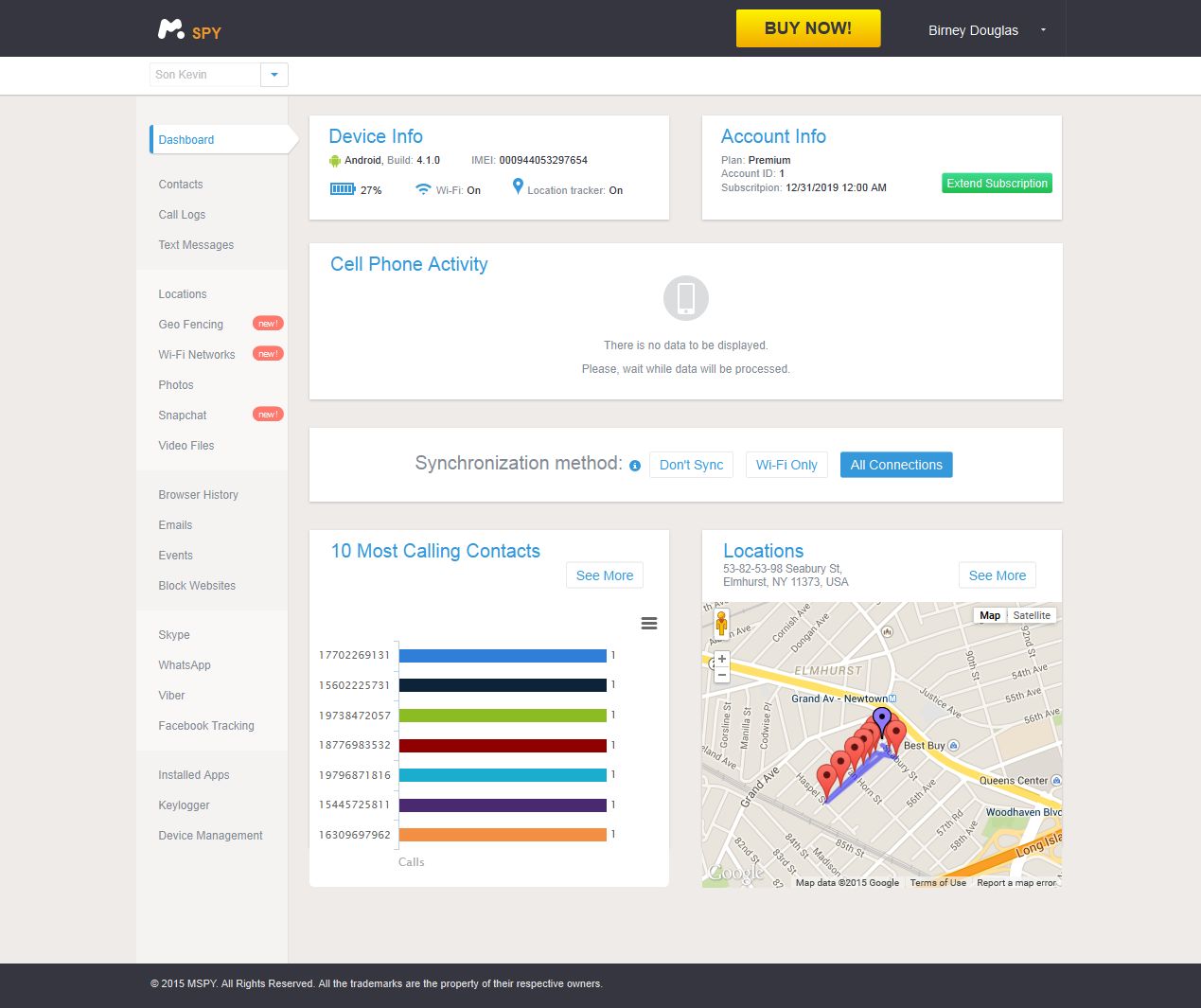 2.
Flexispy
iPhone Tracker
Flexispy is another popular app that you can use to hack an iPhone. This mobile spying app comes with all the features of mSpy and a couple of other features not found in other phone spyware in the market.
Once you install Flexispy on the target device, you`ll be able to track and record activities such as voicemails, SMSs, Facebook Messenger, phone calls, emails and the GPS location. You can also view photos, videos and contacts that are saved on the phone. One of its most significant features is that it allows you to track and intercept phone calls. You can listen to any outgoing or incoming phone calls in real-time. You can easily set right on your dashboard to be notified when there is an incoming or outgoing call on the phone.
Flexispy also has ambient listing spy mode. The app does not limit you to just listening to phone calls. This monitoring app also allows you to discreetly and remotely flip the microphone on the target phone so you can listen to the ambient surrounding of the device.
The app also comes with a remote camera control that allows you to launch the camera remotely. You can turn it on and take a picture of the surroundings of the mobile device. These pictures will be uploaded to your dashboard so that you can access them with convenience. The spy on text messages feature will enable you to gather more information. This feature allows you to use SMS text spoofing to secretly send messages on behalf of the target phone. You can also get additional information from your target`s contacts who will not know that it's not the owner using the phone.
Steps to Hack an iPhone using Flexispy
a. Purchase the Flexispy package of your choice.
b. Get the target phone and install the app.
c. Login to your Flexispy control panel using your computer.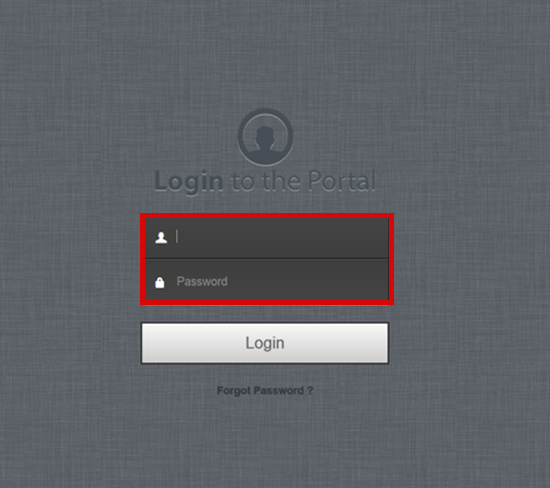 d. Follow the installation wizard as shown on your dashboard.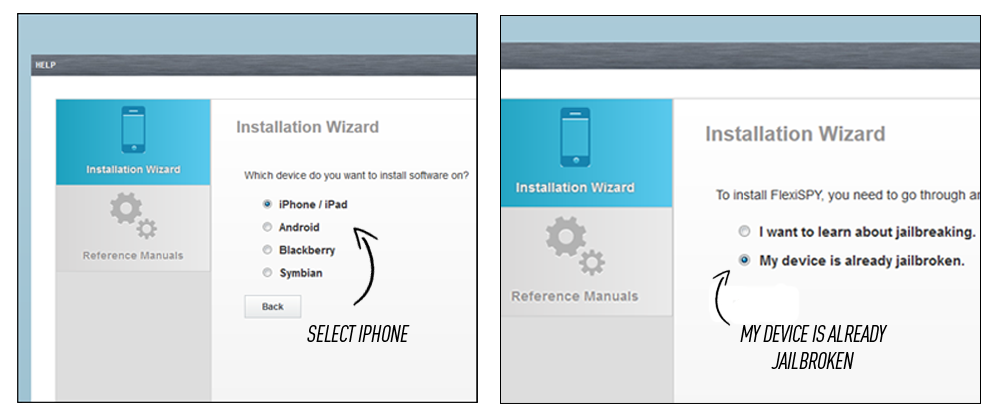 e. Enter your activation code.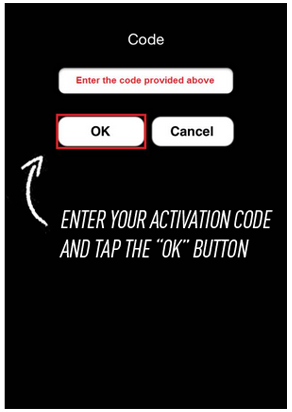 3.
FreePhoneSpy
iPhone Tracker
Although there are numerous iPhone hacking apps out there, FreePhoneSpy simply stands out due to its extensive collection of excellent features. It is easy to use and is one of the cheapest spy spyware apps in the market.
It is a typical spy app that will help you hack any iPhone remotely. Its best feature is that it works in stealth mode so you don't have to have access to the target phone to hack it. You engage the target phone by making a call, and the app will hack it for you. The premium version of the app can hack up to five devices at a go. You'll receive a notification about any move of the target phone. You can track the device by using the GPS tracking feature and view the exact coordinates of its location.
With FreePhoneSpy, you can view all sent and received messages on your target`s device and can record incoming and outgoing calls as well. With the help of this app, you can remotely activate the target device's microphone and camera and record its surroundings. You can secretly take videos and pictures and view them on your FreePhoneSpy dashboard.
Getting details of the target's web browsing activity is also possible with this app. It has a keylogger feature, which can help you get any social media login details of your victim. The app includes a step-by-step guide for amateur users so that they can use the app without any difficulties. FreePhoneSpy employs a cloud-based storage system to store any necessary information so that you can access it from anywhere and at any time. You can also view all deleted data of the target device.
Steps to Hack an iPhone using FreePhoneSpy
a. Download and install the app on the target phone.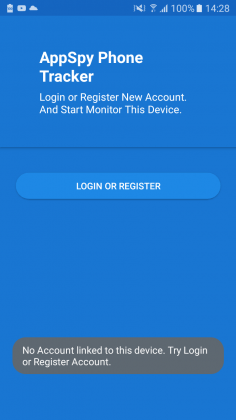 b. Launch FreePhoneSpy and register a new account with your email.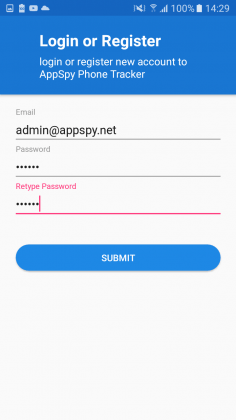 c. Login to your account and you`ll see all details about your account.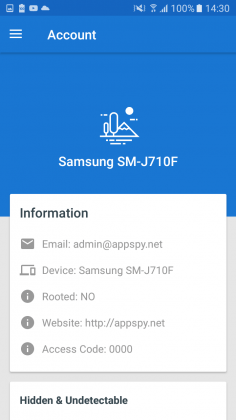 d. Go to the control panel, and you`ll be able to view all tracking data.
What are the Best Online Strategies to Hack an iPhone?
1. Midnight Raid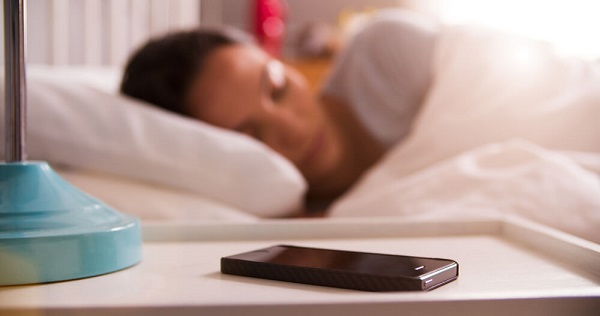 This is a popular and easy hacking technique to hack an iPhone, which you can do without any spyware installation. The method requires you to have a laptop with a Wi-Fi connection and two mobile phones. One phone acts as a GSM modem for the laptop while the other one serves the purpose of receiving information.
It is known as the 'Midnight Raid' because the hacking is carried out during the night as the owner sleeps, and the phone has been left unattended. The procedure starts with a text message. You send a message saying, `You are being hacked' on the target phone at midnight. The message, in turn, invokes the Internet Explorer in the device. Then an app is run on the phone to retrieve data. This SMS returns to the mobile you sent it from and brings along with it the target phone`s IMSI number, which is its unique ID.
2. Control Message Attacks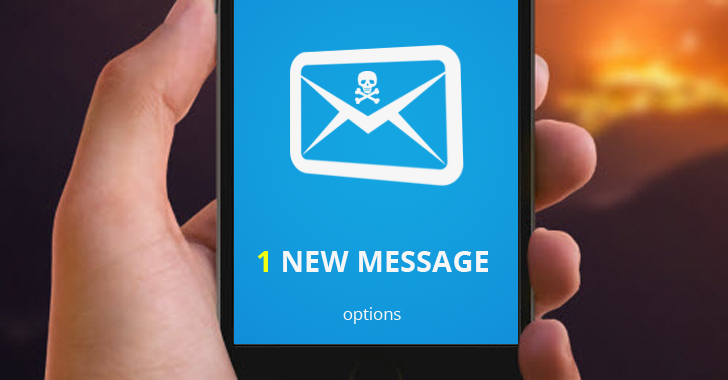 This strategy involves sending a control message to the target phone.
Once the control message gets to the phone, you`ll have access to its settings menu. In this kind of hack, you can alter the settings on the target cell phone, and the owner will not know of this. Then you can easily uncheck SSL and leave the phone vulnerable as it won't have any encryption. After that, you can send commands that can retrieve information from the device or choose to wipe data from the phone.
Conclusion
All these iPhone hacking apps and strategies are using for keeping an eye over your kids, employees and other loved ones' activities on their smartphones.
It is crucial to keep a check, especially on your child`s smartphone due to the rising cases of cybercrimes and cyberbullying. These apps can help with parental guidance. You can limit the content your kids are exposed to by blocking inappropriate websites. You can also monitor their activities on social media and other apps installed on their phones.
If you're not tech-savvy, you should not worry about how to hack an iPhone remotely. You can hack an iPhone with the assistance of any application that is listed in this article. These apps come with additional features such as keyloggers and GPS tracking that are designed to help you monitor the target device and retrieve as much information as possible.
FAQs
Can I hack an iPhone without getting my hands on the target phone?
Yes, that is possible. There are reliable iPhone hacking apps that allow users to hack and spy on iPhone users without having to access the phone physically. These apps are installed and run remotely.
Can I track the location of an iPhone?
Yes, these iPhone hacking apps come with a GPS-location feature that allows you to track the exact physical location of an iPhone.
Can I monitor messaging apps on an iPhone?
Most spyware allows you to access any social media and messaging apps once you hack into an iPhone. You can view all sent and received messages on the device.
How do iPhone hacking apps work?
After you install them, you can monitor a device`s activity and location remotely. But first, find out if the app is compatible with the phone. Some of the apps have a requirement that you download and install the application to the target device while some can be installed remotely.
Can I monitor multimedia files after hacking an iPhone?
Some iPhone apps have a feature that enables users to access all videos, images and audio installed in the target device.