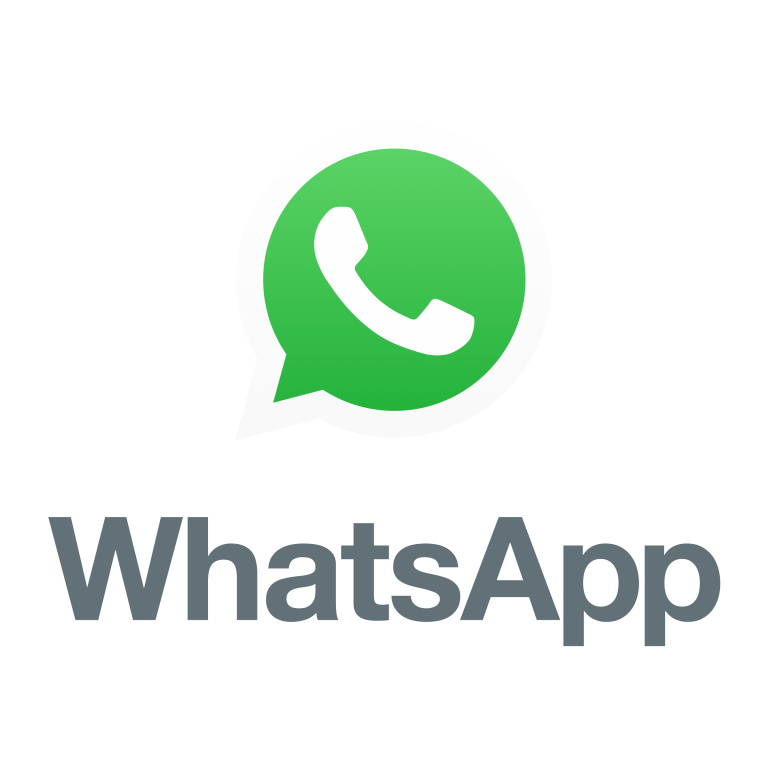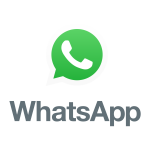 Do you want to know what your children and spouse are constantly doing on WhatsApp?
Through WhatsApp monitoring or spying apps, you can hack anyone`s WhatsApp account and know what they are up to online.
It is no surprise to find spying apps in this tech age, but the prerequisite sometimes may not be easy to achieve. This is because some WhatsApp spy apps need you to root or jailbreak your target phone. Fortunately, a few apps and other online strategies can let you hack WhatsApp accounts without any hassle.
Read on if you want know to more about the different strategies you can use to hack a WhatsApp account.
Table of Content
What are the Pros and Cons of Hacking a WhatsApp account?
Pros:
Investigation – WhatsApp can be hacked to help in carrying out investigations. Forces and security organizations can use WhatsApp hacking apps to investigate criminal cases. In cases where there was an exchange of information via WhatsApp, it can be hacked to retrieve messages that were exchanged or deleted by the criminal in the process.
Parental control – As a parent, you can control what your children do when online on WhatsApp. Hacking their WhatsApp allows you to monitor all their chats and multimedia so that you can filter what content they access. You can also limit the time they use WhatsApp so that they can concentrate on other things, like their homework.
Retrieval of deleted messages – Hacking a WhatsApp account can help you retrieve delete messages even when the WhatsApp chats and status on the target device have been deleted. WhatsApp spying apps can help you do this.
Distant monitoring – If you want to hack a WhatsApp account, the target phone does not have to be close to you in order to access their accounts. You can hack and spy on their messaged even from far. You can watch your childre`s back even if they are not close to you and check on what they could be up to.
Cons:
Privacy issues – As much as you are hacking another person`s WhatsApp account to ensure they are safe or for other reasons, it doesn't mean you are doing the right thing. It could be considered an invasion of their privacy. Also, the innovation of these WhatsApp hacking apps made privacy terms a concern for many individuals and organizations. As much as you are hacking other devices, your device can become a target as well.
Not 100% effective – Now that you have a spying app installed and want to hack someone`s WhatsApp account, it doesn't guarantee that the app will work. If the target device has been switched off, hacking it might not be possible.
How to Hack a WhatsApp Account Using Software?
1. mSpy WhatsApp Tracker
mSpy is a trusted mobile monitoring spyware that enables you to monitor someone`s call logs, emails, messages and location. It is a popular app used mainly by parents to track their kid`s activities on WhatsApp.
The mSpy application is compatible with iOS and Android devices and lets you see the full details of the shared messages such as contact number and time. It comes with handy features and excellent functionality. The app collects all data from the target device and transports it to your dashboard so that you can check everything wherever you are.
Because of its user-friendly controls, it is liked by numerous beginners throughout the world. Moreover, mSpy functions are impressive. It allows you to get access to your target`s phone directory and all the contact details saved in it within seconds. The app will enable you to see the multimedia chat shared on WhatsApp.
mSpy does more than just spying on WhatsApp messages. It is a professional app designed for you to constantly monitor all phone activities of your loved ones, employees, and children. Apart from WhatsApp, you can also spy chat from Facebook messenger and iMessage. It can also provide crucial information like GPS locations.
Lastly, it is a simple spyware that does not need the rooting of Android devices or jailbreaking of iOS devices. With its framework, you can monitor websites and block them. This is a useful tool, especially for employees, as they can use it to ensure their employees remain focused on the job.
Steps to Hack WhatsApp using mSpy
a. Go to the mSpy official website then choose a monthly plan that fits your budget.
Visit https://www.mspy.com/. To sign up, enter your email ID to receive installation instructions within one minute after registration.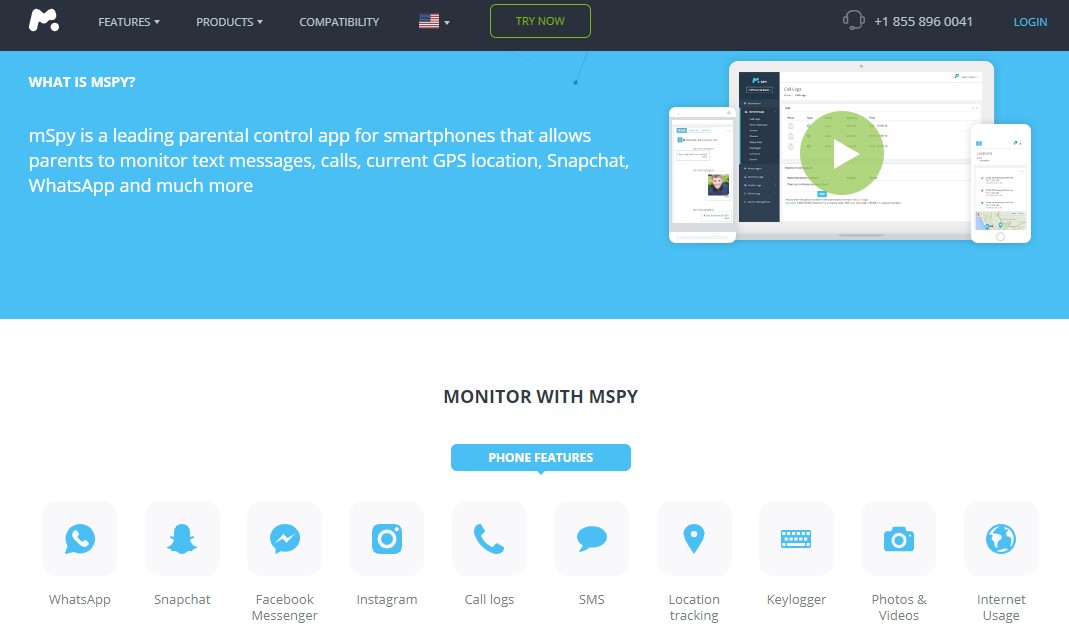 b. Download and install the mSpy app on your target's phone.
After downloading the application, enter all the details you got from mSpy's email. The mSpy app will run in the background of your target's phone to ensure that the target user will not know that he or she is being monitored.
c. Finish the mSpy installation procedure.
When you go to the control panel section of your account, select the 'Keylogger' option. This will help you monitor all the WhatsApp activities of your target.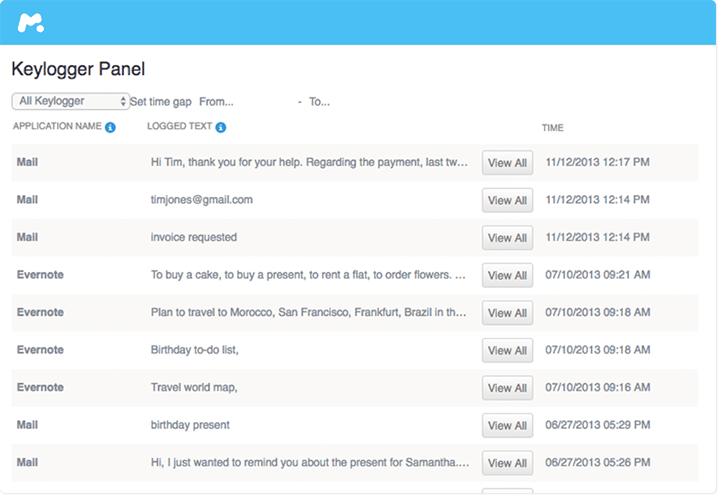 2.

Nexspy

WhatsApp Tracker

Nexspy is one of the top-notch software that allows you to monitor, record and track everything on the target device, including WhatsApp messages. It is probably the best spy app you can use to hack WhatsApp on Android devices.

It is a very affordable and easy to use app. Hacking WhatsApp has never been this easier – you don't have to worry about how to do it because you'll get a step by step guide as soon as you purchase and install the app. Everything on the app is well-designed and well-explained so that even a tech-deficient user can use it for monitoring purposes in the most convenient way possible. And the best part is Nexspy is entirely hidden and undetectable, so you`ll not have to worry about the target being aware that you`re spying on them.

Nexspy comes with tons of quality features with which you can do more than just hack WhatsApp. You can use the geo-fencing or GPS tracking feature, check on sent and received SMS, view call log and analyze call logs, access browsing history, documents, read emails and much more on the target device. Better yet, Nexspy does not require you to root the target phone at all. Just install the app, and you`re good to go.

The Nexspy spy app does all the work for you and displays all the messages and images on your own portal for you to view. Additionally, Nexspy also detects and captures all keystrokes ion the target device.
Steps to Hack WhatsApp using Nexspy
a. Get a premium license then log in to your account.
You should first buy a premium Nexspy license from nexspy.com. The app's premium license will make sure that you'll get to enjoy all of its features.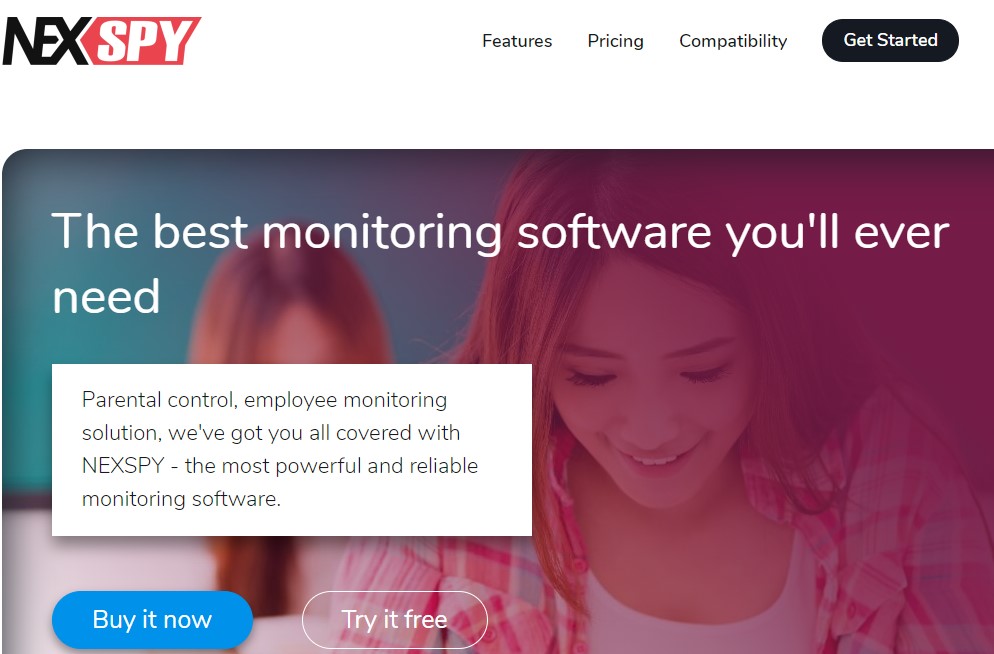 b. Install NEXSPY on your target user's phone.
Your target can be your children, spouse or employee. You first need to get hold of their phone then install the Nexspy app. Afterwards, log in to your Nexspy account right from their device.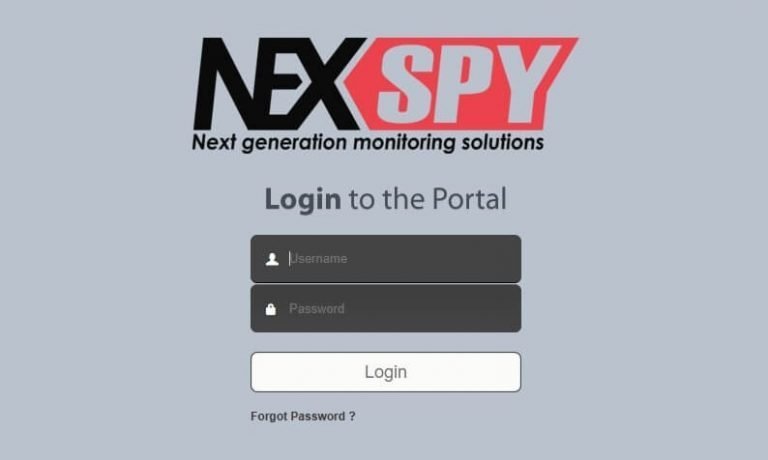 c. Once you have installed the Nexspy app, insert your account's license key.
Affter installing the app and the license key, don't forget to delete the entire browser and download history.
d. Monitor your target user's WhatsApp activities via the Nexspy control panel.
Start monitoring all WhatsApp activities of your target user by logging in to your Nexspy account portal to view all messages, photos and videos.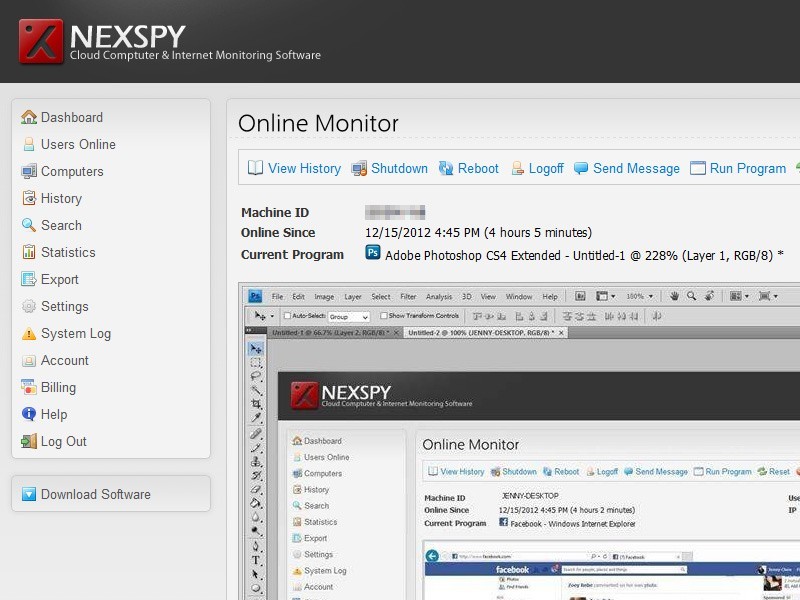 3.
Spyzie W
hatsApp Tracker
Spyzie is another good option if you want to hack a WhatsApp account. Even though this spy app is cheaper than other apps, it is still a handy app for doing essential monitoring on WhatsApp.
It does not require you to jailbreak or root the target device, and the app is simple to use as well. It also performs well both on iOS and Android devices. With Spyzie, you can view all details regarding sent and received messages on WhatsApp, including the time, date and senders details. From the control panel, you can get details about other files that have been sent through WhatsApp, so you`ll always know what is happening. Some additional features on the app include tracking of phone contacts, browsing history, GPS tracking and access to other social media accounts.
Spyzie is a versatile spying app with all functionalities you`ll need. It allows you to not only read and check sent and received messages and media but also download them. The app renders a secure platform to hack someone`s WhatsApp without harming their mobile devices. It is worth noting that Spyzie offers separate services for iOS and Android devices. You can monitor both WhatsApp messages and multimedia on Android devices but can only monitor WhatsApp chats on an iPhone.
It is also an ideal app for parental control. It allows you to put restrictions on the usage of the target device. You can track social media activities, emailsa and messages as well as other suspicious phone activities using the app.
Steps to Hack WhatsApp using Spyzie
a. Create a Spyzie account.
Visit spyzie.com to create an account. Make sure to provide accurate information.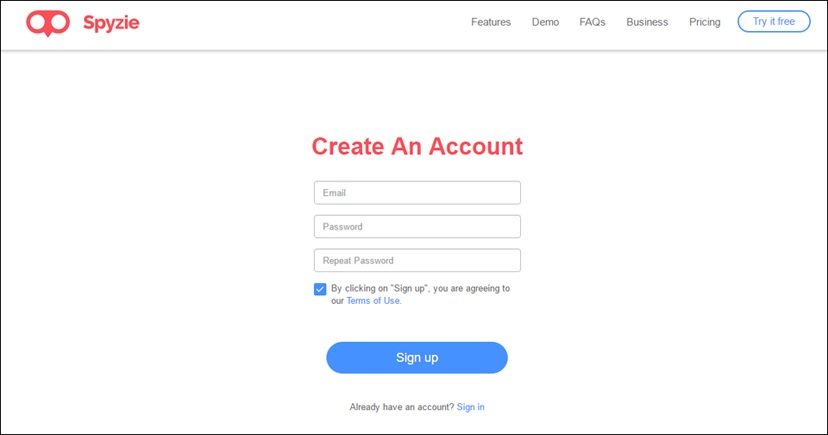 b. Set up the Spyzie app. 
You'll need to submit all information regarding your target phone to successfully set up the app.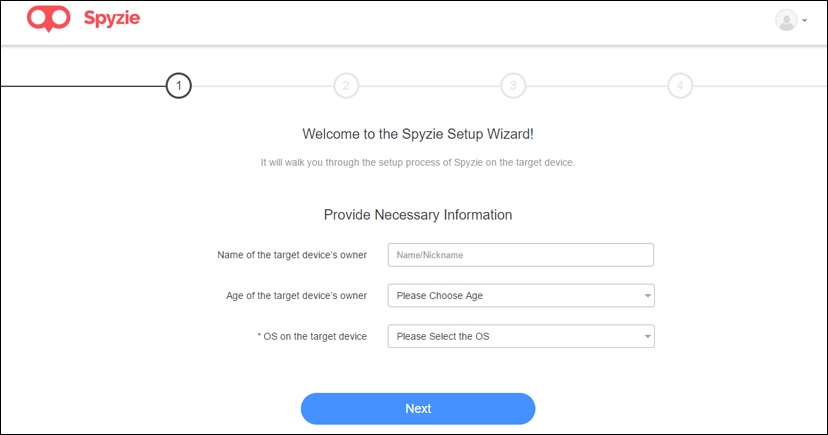 c. Hack your target's WhatsApp account.
Go to the target phone's settings then enable the "Unknown Sources" option. After this, download the Spyzie App from Spyzie's official website and install it in your target's device.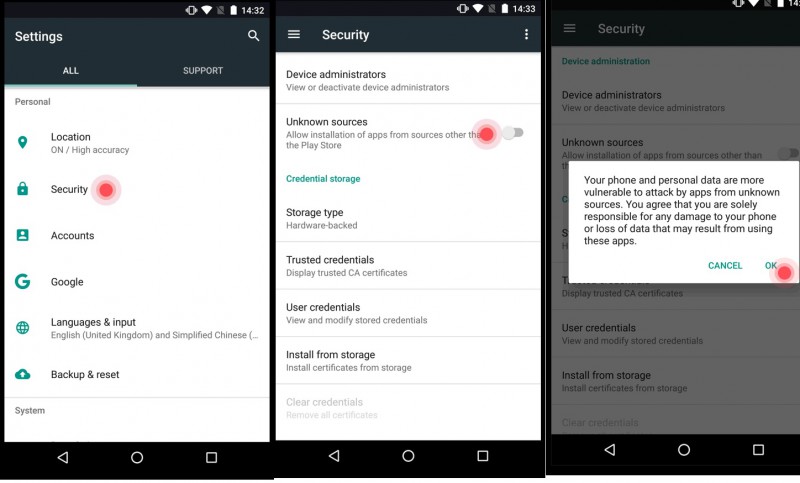 Log into your Spyzie account and start monitoring after granting permission to the app and selecting "Start Monitoring." To make your spying invisible, the Spyzie app will disappear into your target's phone background so it can remain undetected.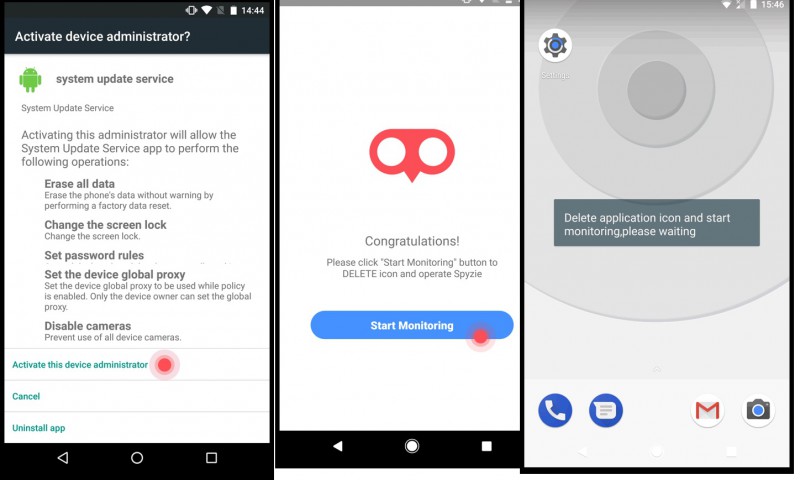 What are the Best Online Strategies to Hack a WhatsApp Account?
1. The Spoofing Method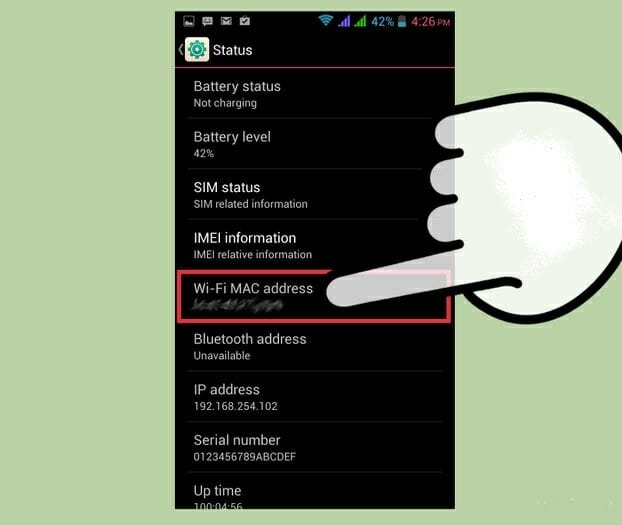 The spoofing method of hacking WhatsApp is quite difficult, and you need to have some technical know-how to perform it. In this strategy, the MAC address of the target device will be used to perform the hack.
WhatsApp has a tiny loophole, which makes it possible to use the same WhatsApp account on another device having the same MAC address. To do this, you need a terminal app and a busy box app. You can find the MAC address via the following steps:
Android- Go to settings> about phone> check status> Wi-Fi MAC address
iPhone – Settings> into general> about> Wi-Fi address
2. The WhatsApp Web Service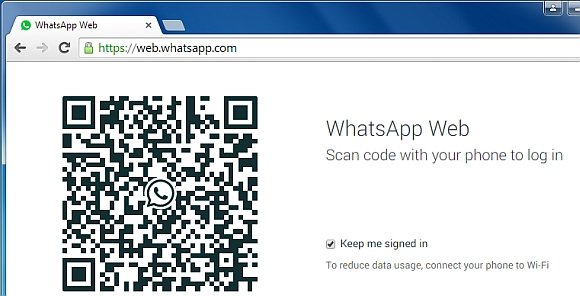 In 2015, WhatsApp web service was introduced. Through this service, users are now able to use WhatsApp directly on their Windows PC or Mac.
The process to hack a WhatsApp account using this web service is simple. Check out the steps below.
Be in possession of the target phone you want to spy on.
Install WhatsApp desktop application then open it.
Open the WhatsApp account of your target user by keying in the QR code that the phone has.
Log in and do not log out.
By not logging out, you will remain log in and can easily access all messages and files on the WhatsApp account. Remember to minimize the WhatsApp desktop application to lower the chances of being caught.
Conclusion
As a parent or employer, there is a need to have a good WhatsApp spy and tracking app. Your kids may wander from their focus online and share inappropriate messages, videos and images. This can cause your kids to neglect their studies. Also, your employees may become less productive due to spending more time on WhatsApp. Hacking into their WhatsApp accounts can help you know whether they are sharing your company's details with competitors, as well.
Save yourself the trouble by trying out one of the WhatsApp hacking strategies discussed above. After checking their WhatsApp accounts, you can know whether your kids, spouse or employees are not up to something fishy when they`re online on WhatsApp. Your choice will depend on your device, available resources and needs.
FAQs
Are there any legal backings for WhatsApp hacking or the existence of WhatsApp hacking and spying apps?
Yes. Legal backings exist that support the existence of such apps. Some legal backings give parents the persimmon to monitor their kids under the age of 18.
Must I have access to the target device before installing a hacking and spying app?
Some hacking and spying apps require that you have access to the target phone because some might require you to root or jailbreak the device. For example, with mSpy, you must have the Android device physically present while you can spy on an iOS device remotely using the app.
Do all WhatsApp hacking apps work on all kinds of mobile devices?
Most of the WhatsApp spy apps work on almost all kinds of devices. However, some are restricted to one operating system, such as iOS or Android.
How can I install a WhatsApp spying app?
The process is very simple. Just visit the app`s provider website and download the application for installation. You'll be required to create an account with the brand and choose a subscription plan or opt for the free version if it is included.
Is it possible to hack someone`s WhatsApp online?
Yes, it's possible. Numerous sites allow you to spy on someone by just filling some details about them. You can also use the spoofing technique, which requires you to have the target phone's MAC address.