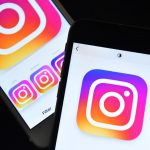 Are you thinking of hacking your loved one's Instagram account?
For you to hack an Instagram account, you need to crack the password first then you'll get access to all comments, sent and received messages and likes of the Instagram accounts of your children, spouse or anyone you're interested in. After checking everything, you'll know if your target user is up to something good or is engaged in a not so good agenda.
Before you start hacking an Instagram account, you must put in place a reliable Instagram hacking or spying strategy. Truth be told, there are a lot of procedures one can use to hack an Instagram account. However, you need to understand and weigh the advantages as well as disadvantages of the available hacking options first before you proceed.
Read on if you want know to more about the different strategies you can use to hack an Instagram account.
Table of Content
What are the Pros and Cons of Hacking an Instagram account?
Pros:
Prevention against cyberbullying – Parents can hack into their children's Instagram accounts to unravel not only what their kids are doing but also what kind of people they interact with. They will be able to regulate their time while on Instagram which can minimize the chances of them being bullied while online.
Network security – Hacking into Instagram is not just for monitoring or tracking someone's activities online. You can also use it as a strategy to secure and protect an Instagram account. Through ethical hacking, you get to identify and correct faults that hackers can capitalize on to hack into an Instagram account.
Remote monitoring – Most of the time, if not all, Instagram hacking is aimed at monitoring someone's Instagram activities without him or her noticing. As a parent, you get a chance to look at, assess, and put restrictions on your child's Instagram life.
Foster positive Instagram activities – Digital parenting champions for a better and productive online presence. This is why parents are so much interested in what their children are up to while on any type of social media platform. Therefore, Instagram hacking does offer them an avenue through which they can put restrictions on how their children use Instagram.
Cons:
Information loss – Through Instagram hacking, unauthorized individuals can access and steal certain crucial information that belongs to a person or an organization. The data can be manipulated to suit their selfish gains.
Security invasion – Instagram hacking is mostly done without the consent of the target. This is a severe privacy breach which nobody can agree to. However, this is not the case for parents since they have the right to hack into their minor children's accounts and monitor all their activities. Employers can go for a hacking strategy that has legal backing or consent from their employees.
How to Hack an Instagram Account Using Software?
You can hack into someone's Instagram by using reliable software. You need to list down the best Instagram hacking apps you can choose from then pick the one you think suits your needs. Below are some of the hacking software that you can consider.  
1. mSpy Instagram Tracker
mSpy Instagram Tracker is a secure and legit hacking app that will grant you access to your target user's Instagram activities. The software is equipped with reliable and efficient features that will ensure you can spy on your kid, partner or employee with a lot of ease.
This can support remote monitoring in the sense that you can see your target's online activities while you stay invisible. You get to go through their photos, comments and likes to get a feel of what your person of interest is up to. Furthermore, it supports phone location tracking that can quickly track down your target's real-time location.
mSpy not only functions silently but also doesn't send any alerts to your target device. Another thing you'll like about it is that it is user-friendly. All you need to do is follow a simple installation procedure, and you will be all set to start your Instagram monitoring.
Steps to Hack Instagram using mSpy
a. Sign up on the mSpy official website then choose a suitable payment plan.
You will need to visit https://www.mspy.com/ where you will need to sign up with your email ID and receive installation instructions.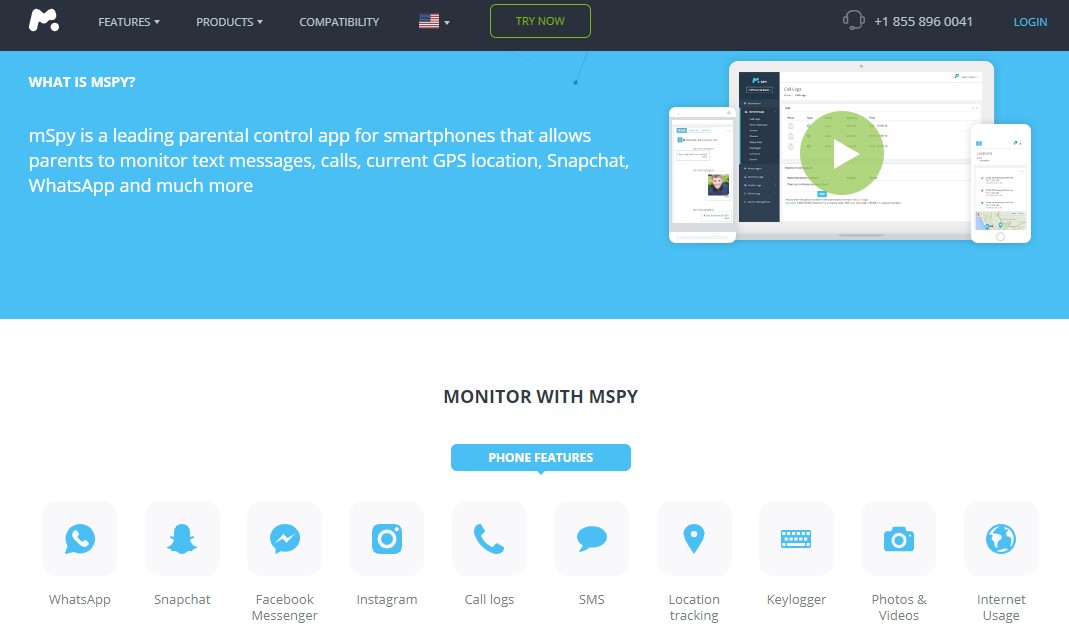 b. Download and install the mSpy app on your target's phone.
After installation, log in with the details you received via your email. This app will run in the background of your target's phone, making your spying invisible.
c. Finish the mSpy set up by adhering to all instructions sent to you via your email.
Go to the control panel section of your account, select 'Keylogger' to monitor all the activities your target is doing while on Instagram.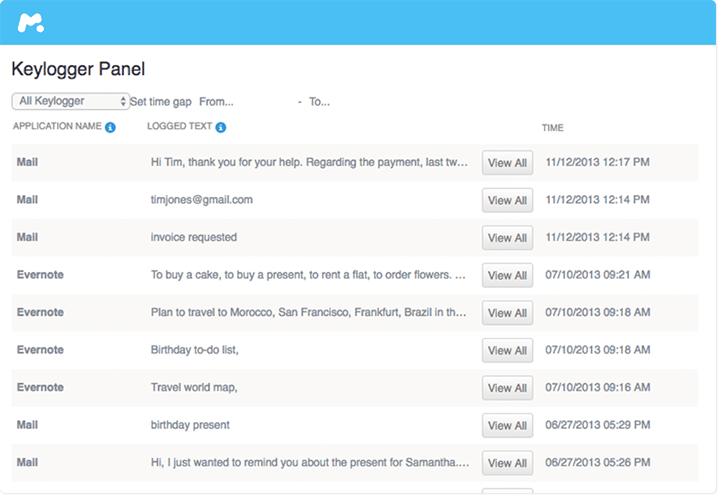 2. Nexspy
Instagram Tracker
NEXSPY is one of the most reliable spy apps you can use to monitor your loved one's Instagram activities. This software is not only affordable but also user-friendly. You will only need to spend some little amount of time setting it up.
This app offers remote-tracking that allows you to spy on your target's Instagram messages, photos and comments. Furthermore, it provides GPS tracking for efficient monitoring of your target's location.
Steps to Hack Instagram using Nexspy
a. Obtain a premium license and login
The first thing you need to do is purchase a premium Nexspy license from nexspy.com. Get an affordable payment plan to obtain this app's premium license.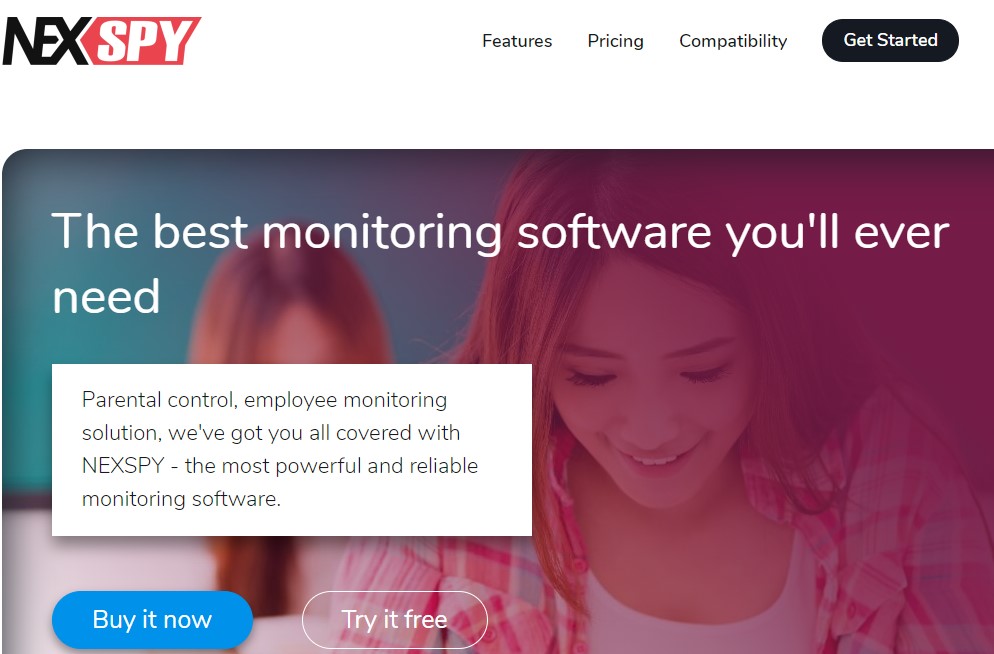 b. Install NEXSPY on your target user's phone
Your person of interest might be your employee, partner or kid. What you need to do is get hold of their phone and install this app then log in to your account right from their device.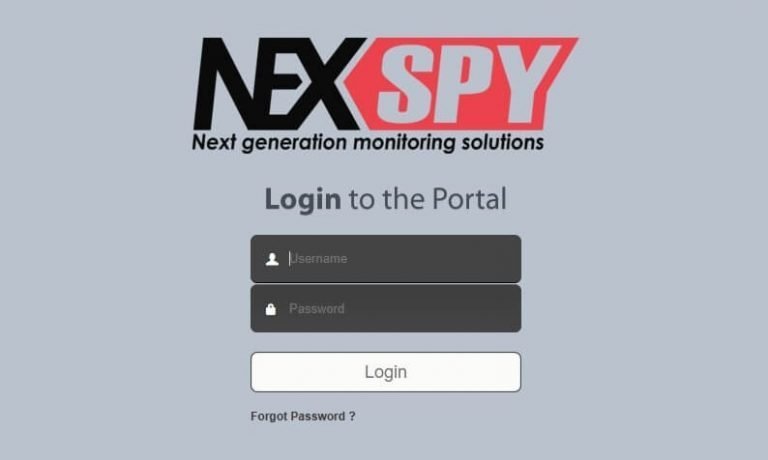 c. Once you have installed the app, you can now insert your account's license key.
Make sure to delete the entire browser and download history.
d. Monitor your target's Instagram activities via the control panel.
You are now free to start monitoring all Instagram activities of your target user. Log in to Nexspy's account portal to view all messages, photos and videos of your target user.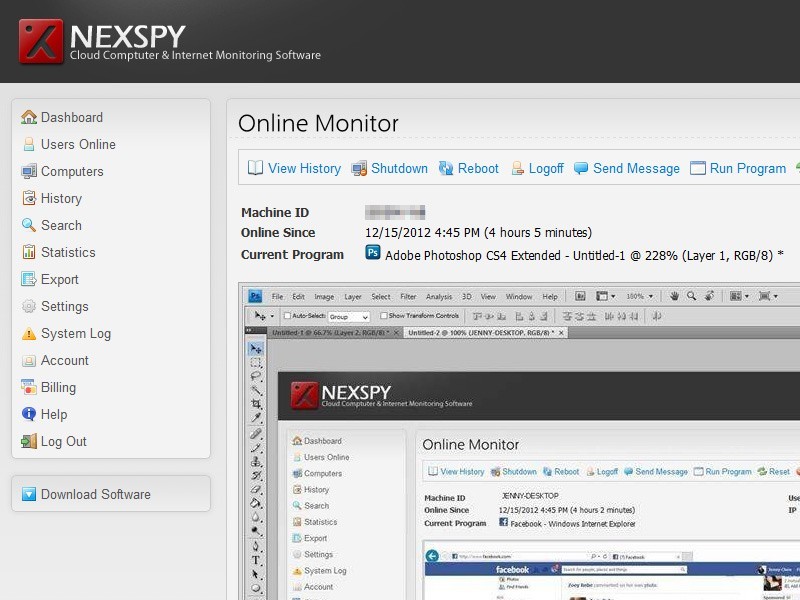 3. Spyzie Instagram Tracker
Spyzie provides a seamless avenue through which you can go through all your children's phone activities, including all their Instagram's activities. This software is equipped with significant features such as remote tracking, geolocation and keylogging to make your spying straightforward.
It easily tracks messages, photos, and videos sent and received through Instagram. By using the keylogging feature, Spyzie guarantees simple access to someone's Instagram activities. You can hack passwords to monitor all that is going through their accounts without being noticed.
Steps to Hack Instagram using Spyzie
a. Create an account.
The first step is registering on spyzie.com to create an account. You will be required to fill in your accurate personal details to make an account.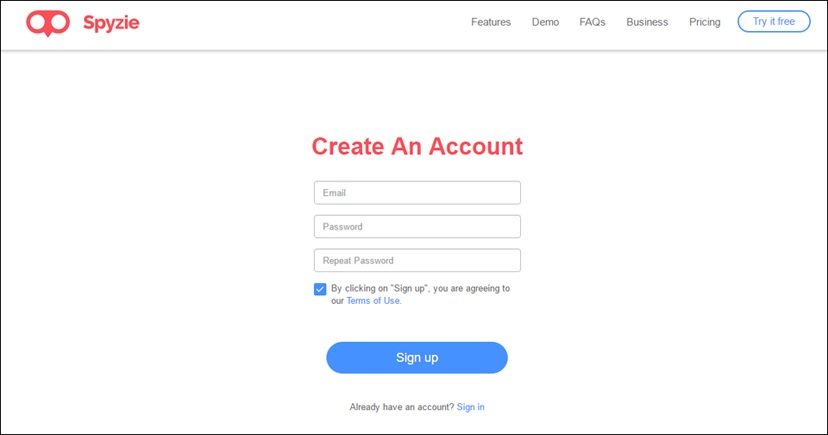 b. Set up Spyzie.
Under this step, you are expected to submit all information regarding your target's mobile device.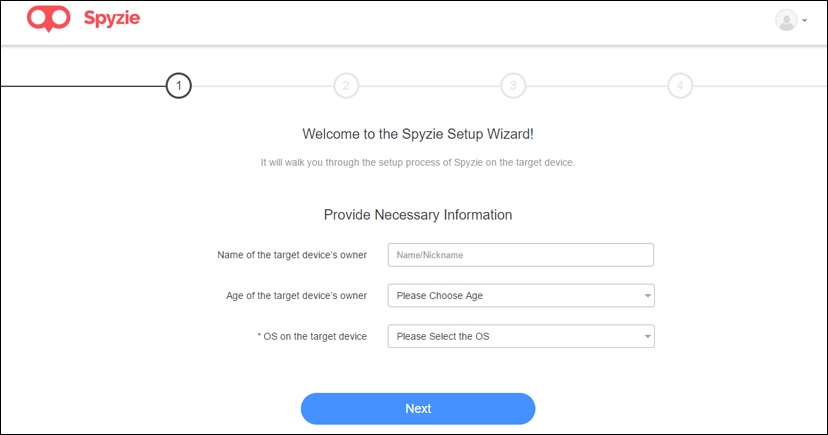 c. Hack your target's Instagram account.
You need to go to the target phone's settings and enable the "Unknown Sources" option. Then download Spyzie App from Spyzie's official website and install it in your target's device.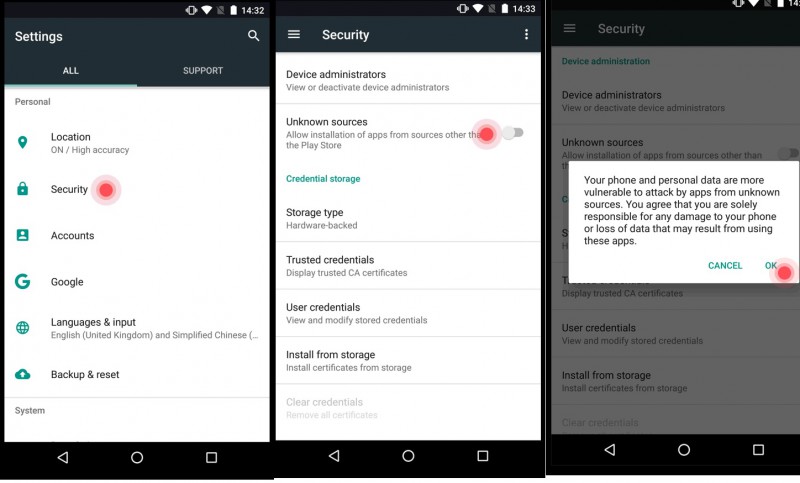 You can now log into your Spyzie account and start monitoring after granting permission to the app and selecting "Start Monitoring." The app will quickly disappear into your target's phone background to allow you to do your tracking as you stay invisible.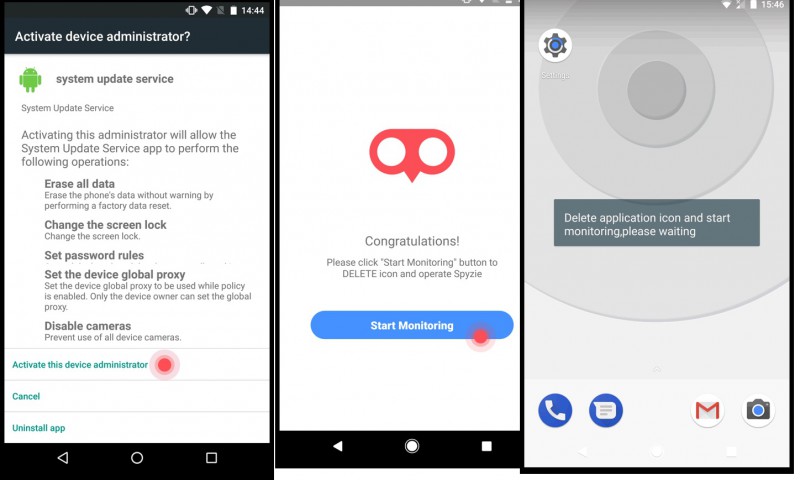 What are the Best Online Strategies to Hack an Instagram Account?
Apart from hacking apps, there are still other strategies you can use to hack into an Instagram account. However, you need to be very vigilant when in search of a more suitable online plan. There are a lot of online websites that promise to give you a seamless hacking procedure, but not all of them are reliable.
Below are some of the other strategies you can use to hack Instagram:
1. The Forgot Password Strategy
This is said to be one of the most famous and easiest strategies. You do not need to find the person's password to access their Instagram account. Instead, you will have to follow some simple steps such as: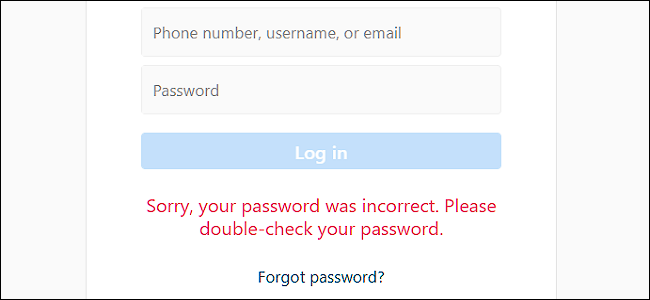 Open the Instagram app from your phone
Then select Add account and key in your target's username. Choose to get help with signing in or forgot password.
Choose the SMS option and key in your number to get a reset link.
Click on the reset link. Once you click on the URL link, you get the freedom to change the password.
Log in with the new password.
2. Use Phishing Pages Strategy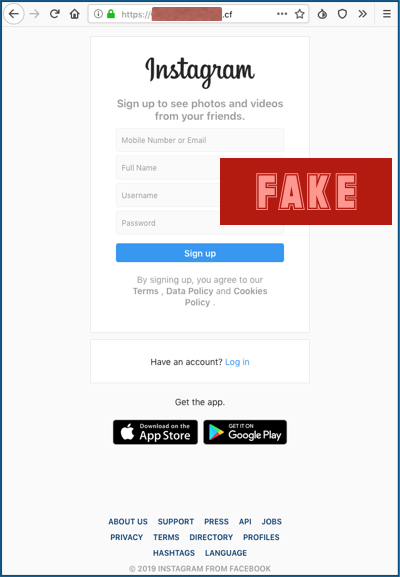 Another Instagram hacking strategy you can use is phishing pages. With this strategy, you need to create a phishing page using a free template and web host account with some basic HTML knowledge.
What you need to do is come up with a fake login page. Send the login page link to your target. The target will key in his or her login details, which will be recorded, granting you access to that account.
The use of phishing pages has grown tremendously, proving just how reliable they are. You can rely on this strategy to get to know what your child is doing while on Instagram.
3. Social Engineering Strategy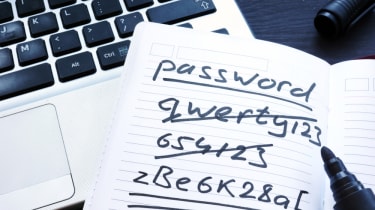 Social engineering works perfectly if you know your target at a more personal level. In this instance, you can rely on their personal information such as pet's name, phone number, address or birthday to log into their Instagram.
You might be lucky to gain access to your kid's or partner's Instagram account by simply using this method. A considerable number of people use simple passwords; hence this strategy does stand a chance of working. Some of the passwords used by people include:
12345
ABCD
Password
Qwerty
Conclusion
There are many strategies one can use to hack into their target user's Instagram account. These strategies will allow you to crack someone's Instagram account and log into their account with a lot of ease. You can then easily access their messages, photos and videos.
Instagram hacking is popular among hackers, parents and employers. As a parent, you can monitor and restrict your kid's Instagram activities and put restrictions when needed. However, you will need to select a reliable spying application. Consider checking out mSpy and other software to easily hack your kid's Instagram account.
FAQs
Are all Instagram hacking apps reliable?
Not all Instagram hacking applications will give you access to your target's Instagram account. You need to be vigilant when choosing Instagram hacking software. Read customer reviews or consult to find the best spying app.
Are there Instagram accounts that cannot be hacked?
All Instagram accounts can be hacked as long as you use a reliable app with a perfect system for gaining entry into an Instagram account.
How much does Instagram hacking cost?
The cost to hack an Instagram account varies depending on the hacking strategy you use. Spying apps have different pricing plans. It is important that you apply a hacking strategy that is not only efficient but also affordable.
Is Instagram hacking legal?
It depends on whose account you are planning to hack. Under digital parenting, as a parent, you have the right to monitor what your kid is doing on Instagram. This not only fosters proper use of this social media platform but also prevents your younger ones from cyberbullying. Employers out of their need to protect their organizations' confidential data might resort to Instagram hacking to monitor their employees' activity on their social media accounts.
How do Instagram hacking apps work?
Instagram spy apps have several significant features that will allow you as a user to log into your target's device and access all their information. They have features such as keylogging, remote tracking and geo-location to facilitate a seamless spying operation. All you need to do is purchase a reliable Instagram hacking app, create an account, install it in your target user's device and start the spying process.