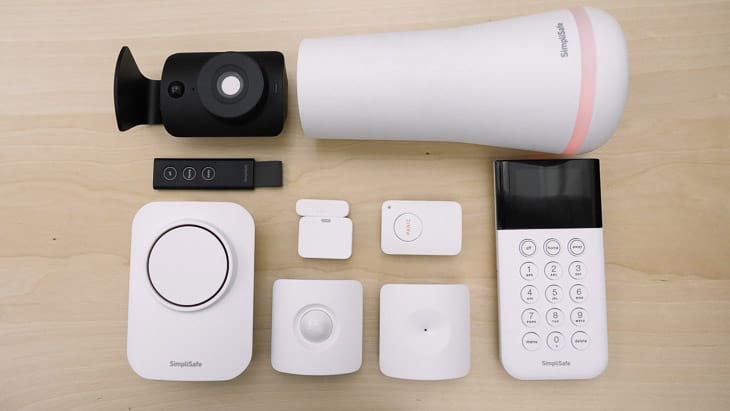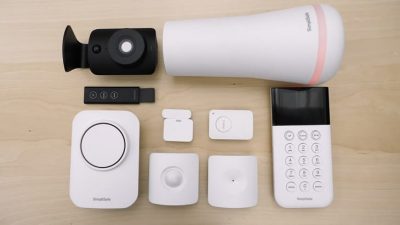 Are you still thinking if you should get the SimpliSafe Security System?
If you care about your family, you should give it a try. It will help you monitor your home and family members even if you're in another location. It's also known for its affordable monthly price, flexibility and ease of use. In fact, many of its customers were able to set up the security system in less than an hour.
There are numerous systems out there, but SimpliSafe stands out among them. Keep reading to get a detailed SimpliSafe review. We've analyzed its price, features as well as pros and cons to help you decide if it's the right home security system for you.
Table of Content
What is SimpliSafe Security System?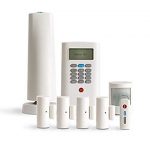 SimpliSafe started in 2006 and has now risen to be a large, innovative company providing home security equipment and monitoring plans.
Known for its multitude of product options and robust plan options, SimpliSafe has designed its security products to be reliable, simple to install (DIY home security installation) and easy to use. This shows that the company is dedicated to offering you a quality product at an affordable price. The company stacks up the competition and provides some key options that other security companies don't. This makes it the type of security system you need to consider for your home.
What are the pros and cons of having SimpliSafe Security System?
Pros:
No annual contract – Most traditional home security systems often lure people by offering a free or low-priced installation then lock them into a long term service contract that ends up costing thousands of dollars. Plus, there is no way of getting out of the contract even if you are unsatisfied with their services.
Continues to work even during power outages – With the lithium batteries in the sensors and backup power in the base, you and your family will still be protected in case power is interrupted or lost.
Easy to customize – SimpliSafe is easy to put together a custom package. It also allows you to expand your set up to boost your security easily.
Easy to install – Since there are no cables or wires to install, setting up the SimpliSafe system is super easy. The company also provides easy to follow online tutorials that you can check out before you begin the installation.
Suitable for rentals too – In most cases, you cannot install a traditional home security system in a home rental or apartment because you might damage the property by drilling holes in the wall. SimpliSafe does not require any modification to the property.
Cons:
High up-front fee – SimpliSafe requires you to purchase the security equipment up-front and the cost can be high depending on the detectors, alarms and the number of sensors you need.
What are the features of SimpliSafe Security System?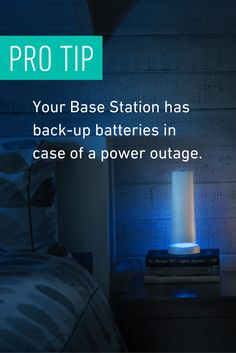 With SimpliSafe Security System, you`ll have peace of mind knowing that you are still be protected when there is a storm or when the power goes out or is interrupted. SimpliSafe continues to work offering an important safety net in case of power outage. It has a base station that pulls power from the system`s rechargeable battery backup. The sensor also comes with backup power. This feature allows the alarms to continue working reliable for a minimum of 24 hours.
If you want a smart home, you can opt to integrate your SimpliSafe with Alexa.  This means you will be able to access all SimpliSafe equipment via Amazon Alexa connectivity. With Amazon Show or Echo, you can even view what is happening in your home through the security cameras.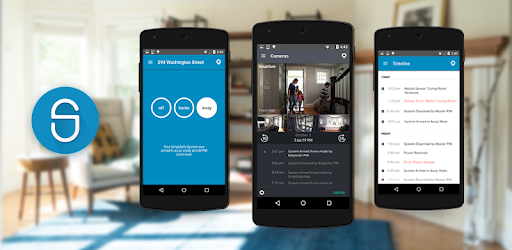 Virtually every component of SimpliSafe Home Security is managed via the SimpliSafe app. The app has a simple toggle screen and is simple and easy to use. The app allows things like instant messages when a sensor or alarm triggers as well as two-way communication. Cameras, motion sensors and all in-home safety monitor can be accessed via the app.
The app continues to receive multiple upgrades each year. You can also use it to view event history, manage email, push notification alerts, as well as arm or disarm your security system. With the app in place, you`ll also get event notifications from your environmental sensors, including water and freeze sensors.
On the app, you can watch and record real-time footage from the home security caners. It also allows for motion-detection alerts. You can get motion-detected alerts from your motion sensors, SimpliCam and SimpliSafe`s Video Doorbell Pro.
SimpliSafe can help minimize or prevent environmental damage to your property or home. The hub can monitor water leak sensors, freeze sensors, smoke detectors and carbon monoxide detectors. You have the option to specify which sensors should sound an alarm instantly and which will trigger a delay. You can fine-tune this as you go, in case you are finding certain sensitivities.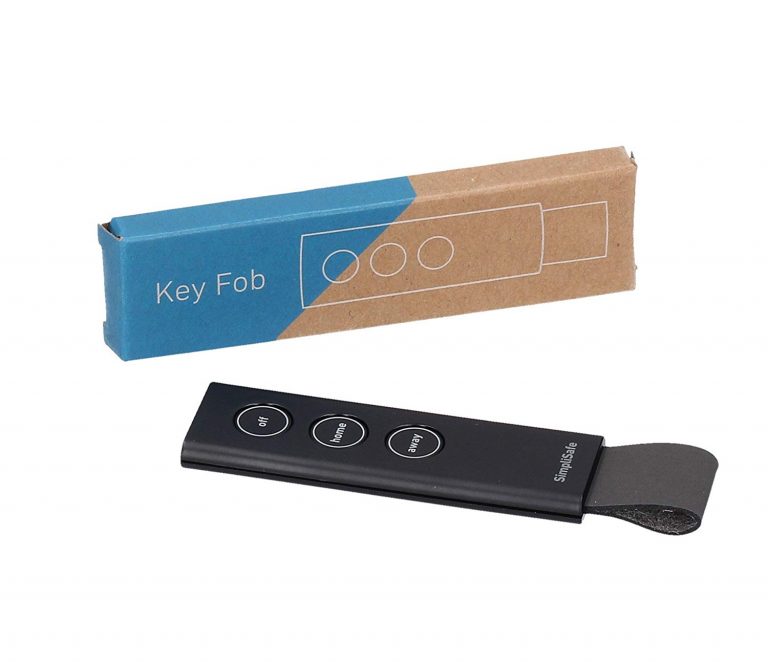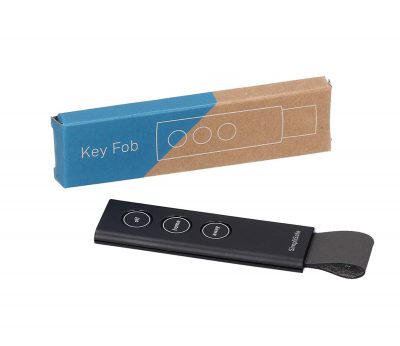 This is a SimpliSafe remote controller sized to fit a keychain that lets you arm or disarm your security system with a push of a button. The remote also comes with a panic button you can use to call for emergency help.
If a window or door is opened, SimpliSafe's entry sensors will automatically notify you. When the security system is disarmed, you`ll get a chime to alert you if your door is opened. If the system is armed, the entry sensor will automatically trigger an alarm and alert the monitoring center. SimpliSafe Security System entry sensors are easy to control using a mobile device and keychain. You can apply these entry sensors using adhesive to any door or entrance in your house.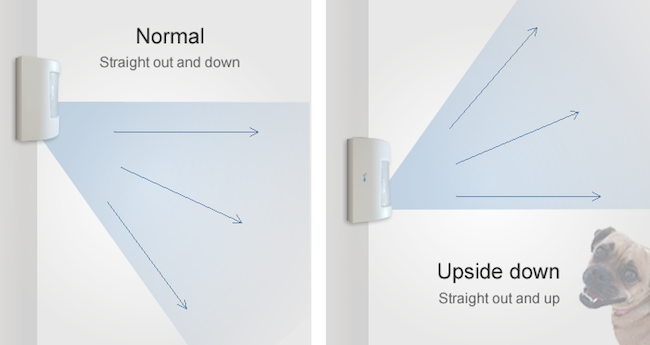 SimpliSafe motion sensors are another great feature designed to improve the security of your home. They detect heat from pets and people inside your home. The motion sensors have two modes: `Home' mode will eliminate false alarms when you are home and `away' mode detects suspicious activity when you are away from home. They spot movement as far as 30 feet away and are quite pet-friendly for pets weighing up to 50 pounds. They can roam freely without triggering any false alarms. If motion sensors are triggered due to a break-in, the alarm will sound and send an alert to the SimpliSafe monitoring center for help.
SimpliSafe`s video doorbell feature sends a mobile alert when someone rings your doorbell or when motion is detected. It's built with infrared night vision to create a visual of activities in the dark and two-way audio to speak to visitors. When a visitor arrives, you can pan and zoom in for a detailed view via your smartphone instead of a peephole. The doorbell features a 162-degree wide-angle camera so that you can view your home`s vicinity with ease.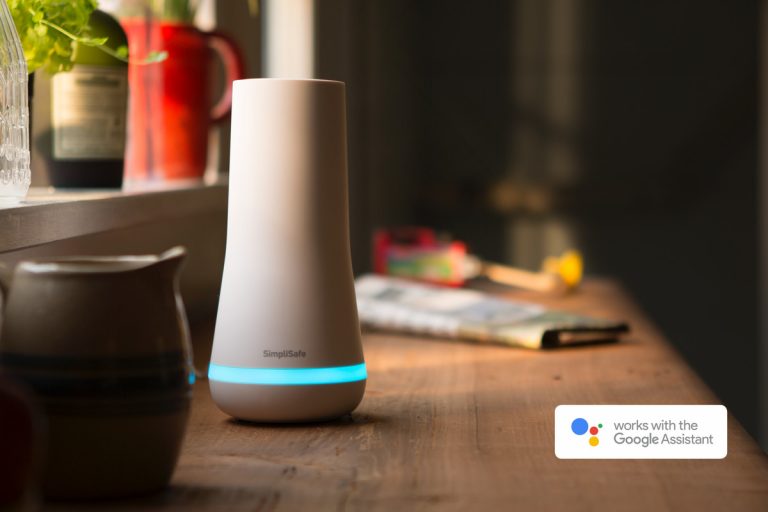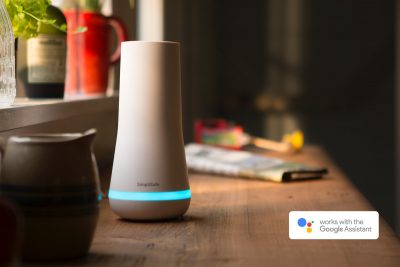 Aside from Alexa integration, SimpliSafe`s equipment is also compatible with Google Home. If you have a smart home hub or any smart home feature, it will just take a few voice commands to gain real-time video streams. It's straightforward and easy to use.
SimpliSafe product line up offers homeowners 24/7 Professional monitoring. The alarm system runs continuously, notifying a team of certified technicians in case a sensor is triggered. This allows for safety or emergency medical personnel to be sent to your home quickly.
SimpliCam Security Camera
SimpliCam is SimpliSafe`s leading product boasting over one million users. The security camera offers vital features, such as 24/7 HD video, provides alerts for motion and intruders and has intelligent sensors that are capable of detecting the heat signature of humans, thus lowering the risk of false alarms. Additionally, it also comes with 30-day storage, the ability to download and share recorded video clips and anytime recording through the app.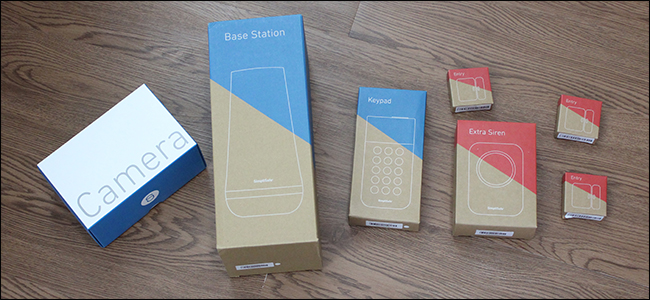 SimpliSafe guarantees that most of its equipment can be installed in less than an hour and some even in 15 minutes. Numerous solutions never require much modification to be done onto the house.
SimpliSafe Security System is encrypted, which means any attempts to hack into your system will not be successful. Encryption is essential because it adds an extra layer of security to your property or home.
How much does SimpliSafe Security System cost?
SimpliSafe provides customers with two price plans. The standard plan offers DIY installation, has an upfront fee of $229.96 and a monthly cost of $14.99. It allows for 24/7 monitoring only. The interactive plan also offers DIY installation and the same upfront fee. Its monthly cost is $24.99 and its 24/7 monitoring feature comes with remote arming or disarming, as well as email and SMS alerts.
Conclusion
SimpliSafe is a well-known security company with admirable success. The company developed wireless security with both renters and homeowners in mind. If you need to secure your home and are wary of long-term contracts, SimpliSafe scores big points. SimpliSafe provides a great entry point for new home security customers, and you can easily customize it to suit your needs.
FAQs
Does SimpliSafe need Wi-Fi?
SimpliSafe does not need Wi-Fi, though it might make things easier.
Will SimpliSafe make me sign a contract?
SimpliSafe does not require customers to sign any contract. You only pay a one-time price when buying the equipment. However, professional monitoring services are paid monthly.
Will SimpliSafe work if there is a power outage?
SimpliSafe works even when there is a power outage. It has a rechargeable backup battery that can keep the system working for up to 24 hours.
Does SimpliSafe work with smart home devices?
SimpliSafe works with both Alexa and Google Home. However, Alexa does not support the original SimpliSafe System.
Is professional monitoring needed with SimpliSafe?
A professional monitoring plan is not needed. SimpliSafe offers professional monitoring plans buy you can self-monitor if you choose.