If you want to dig up a person's information, their social profiles, medical records, financial reports, family tree, profession, and more, then you'll need a "people records search-focused engine." A standard records finder can miss out on these details about a person – giving you their names and home addresses at best.
Looking at various people records checkers, I noticed significant distinctions from the other finders. For instance, usual people finders can give you information about someone's employment history but miss out on their educational background. Others concentrate on the social life of an individual more than their financial and medical records – information that can better define a person.
Nonetheless, choosing the best people search engines depends on the specific information you want about your target person. This review covers the best people search services for 2020. All the listed engines can offer sufficient information about a person that you'll otherwise not find on freely available services.
Table of Content
What is people search service?
People search services are websites/tools that you can use to find tons of public records about people. These public records can include marriage history, social media profiles, educational backgrounds, birth/death certificates, property/asset ownership. You can also use people search services to deep search for someone's private information like medical and financial records. Moreover, some people search finders will notify you whenever a sex offender or someone who's violated civil laws is around your region.
Pros and Cons of People Search Services
Pros
Faster search results
Comprehensive reports about people
You can perform a background check on people any time of day
You can quickly run your background check
Enjoy customer support
Employers can easily check interviewers background information
Cons
Privacy issues with free search services
Somehow expensive plans when using premium people search services
Lacks refund policies
No free trials
Free people search services for 2020
TruePeopleSearch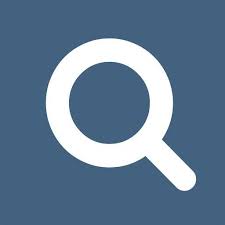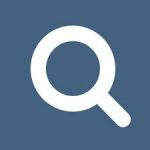 TruePeopleSearch is one of the best free people search finders in the US. The service offers a rather basic report about people – but the information can be useful in the long-run. You can get phone numbers, home addresses, email addresses, family members, nicknames, and other affiliated names. However, bear in mind that TruePeopleSearch can't give you comprehensive reports about people. Instead, the service redirects you to its affiliate premium service. TruePeopleFider redirected me to PeopleFinders.
Pros
Gives necessary information about people
Free service
Fast search results
Detailed reports
Cons
Doesn't provide comprehensive search options
Not keen on users' privacy
Mostly gives inaccurate information
Family Watchdog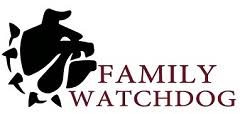 Family Watchdog is also one of the most preferred people search engines for 2020. The service provides you information about sex offenders in your region. You can also run checks based o your location, school, or state. You can also narrow your search to find a particular name of a criminal. Unfortunately, like all free records finders, I was redirected to a premium service for more information.
Pros
Gives information about sex offenders
Doesn't cost a penny
Fast search results
Detailed reports
Cons
Lacks extensive search options
Not keen on users' privacy
Information might not be accurate
Note: Bear in mind free services are great solutions if you can't afford to spend a dollar. But overall, free services are not recommendable, and most times, they provide information that is inaccurate and very controversial. Therefore, I recommend trying premium people search engines to get reliable and precise information about a person. The best part, you can access extra search features that are otherwise unavailable on free services.
Premium people search services for 2020
You can always bank on premium tools to offer the best search results. I've been looking at several public records finders that provide background checks about people, and here's the list:
PeopleFinders
Price: Introductory fee of $9.95/first month
Free trial: 3-5 Day of unlimited reports for $1.00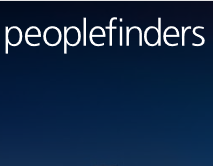 PeopleFinders offers a wide range of services that can help you discover more about people. This is thanks to a whopping 43 billion records that give information to over 250 million users across the US. And although PeopleFinders' primary service is background checks, you can find other public records as well.
You can also use PeopleFinders to find a person's criminal history, and it gives you options to view their court cases, civil violations, and arrests. PeopleFinders also lets you perform less complicated searches like reverse phone lookups – giving you a clue on the recent call history of your target.
PeopleFinders is also a fast service that also allows for deep searches –  a capability that can be useful if you want to uncover hidden information about a private person. In terms of pricing, PeopleFinders gives you a paid-trial that runs for three days – but will cost you $0.95. There's also the popular plan that goes for $24.95 per month, billed every 12 months.
Pros
Ultra-fast
43 billion records
Supports 250+ million users
Deep search
Excellent paid trial
Comprehensive reports
Android and iOS apps
In-depth knowledge-base system
Identity theft protection feature
Somewhat affordable rates
Cons
Restricted to the US and Canada
Doesn't allow social media searches
Intelius
Price: Starts at $29.95 /month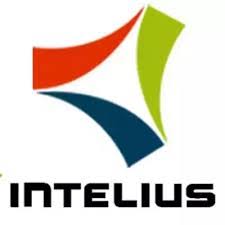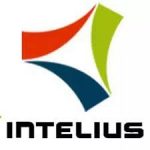 Intelius is another excellent engine you can use to find information about people. And while most people finder databases give information in a certain conventional way, I liked how Intelius presents people's data. The service arranges the search results in a spidery graph – allowing you to see how the various people in the report are associated.
What's more, the essential information is also great and includes educational background – making it easy for employers who are looking to hire.  Getting started with Intelius is quite easy. You can register for the Intelius Premier Plus package, which lets you run unlimited checks every month. The package, which costs $29.95 per month, billed annually and gives you a 50% discount on the total amount. This is because Intelius allows you to enjoy the first month at half the price – the best offer so far in the industry.
Pros
Accurate and timely results
Excellent data reading
Gives paid single reports
Identity theft protection
Provides additional education background reports
Cons
Unreliable customer support
Somewhat pricey
Doesn't save past reports
Instant Checkmate
Price: Starts at $34.78 /month.
Free trial: 5 Day of unlimited reports for $1.00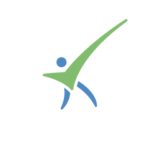 Instant Checkmate, one of the best people records finder yet. The service is an excellent choice given it can search for every available public record – and can notify you if there registered sex offenders near you. Furthermore, Instant Checkmate features an extensive collection of reports, including marriage history, criminal records, and assets owned. However, their website landing page displays confusing progress bars, as well as warning notifications of the information you're about to view.
Instant Checkmate sells up to two plans at the time of this review. But their best package will cost $83.47 billed every three months, and it'll give you a $20 discount on the total cost. Their monthly plan is the most expensive package yet and it goes for $34.78 per month. However, the package is the best one currently, thanks to the never-ending comprehensive reports that you'll receive for the whole month. Although, if you're not willing to commit to their service, you can still opt to pay a dollar and get a 5-day trial period.
Pros
Accurate information
$1 for 5-day trial
Warns about false data
In-depth search into past marriage history
Comprehensive reports
Several search reports
Cons
Somewhat expensive than competitors
Lacks ad-hoc or singular reports
It offers monthly subscriptions only.
US Search
Price: Starts at $19.95 /month.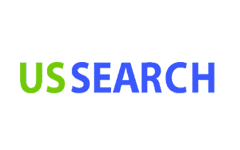 US Search is one of the picks for best people search engines for 2020. The service is currently geo-restricted to the US, and adjacent countries like Canada. The US-based checker allows you to find information about people, their contact details, as well as background checks. Moreover, US Search also offers a variety of other search engines. But I feel that they can improve on their 11-state restriction of the marriage records search.
US Search is also an excellent choice if you want to conduct a background check on someone, and you're keen on your budget. Currently, their best deal goes for $2.45 per single report – an excellent option if you only need their service once. However, if you're a recurrent user, you can also benefit from their popular plan which will cost you $49.85 billed every three months and save up to $10 of your money.
Pros
Great value for money
Very cheap plans
Simplified search
Timely results
Offers basic presentation
Cheap single reports
Cons
Marriage searches restricted to 11 states only
Geo-restricted to US and Canada
BeenVerified
Price: Starts at $26.89 /month.
Free trial: 7 Day Trial with unlimited reports for $1.00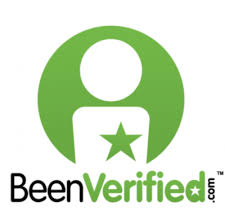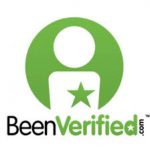 BeenVerified is currently one of the best picks of people search services for 2020. The US-based service is best at discovering people's employment history – an excellent tool for employers. You can use BeenVerified to update your resume to match your current work experience –search for your work history, and you'll have the complete report in seconds.
However, on the downside, BeenVerified only offers extra information like property or company assets reports on a paid per request criteria.
Current pricing starts at $26.89 a month; and enjoy unlimited background checks, contact records, allows for reverse phone and email lookups, and criminal records searches. Nonetheless, I highly recommend their quarterly plan that goes for $52.44 billed every three months and saves you $30 of your money. Optionally, you can try their service by paying $1 for a 5-day risk-free trial period.
Pros
Comprehensive people background search
Accurate search results
Affordable quarterly plan
Offers a 24/7 customer service
Cheap trial period
Android and iOS apps
Generates reports in seconds
Cons
Limited subscription options
Paid-per extra on some search reports
Final Verdict
Free people search services are the likes of Facebook, Twitter, LinkedIn, and other social media profiles. And while they can give you some bits of background data about a person, you can't rely on them to get extensive information. Premium services – like the above-listed tools – have invested extra resources in giving you comprehensive reports about people, and they're hassle-free. All you have to do is pay, enter the name of the person you're investigating, and you'll have their information in a couple of seconds. The best part, these paid services give you detailed reports that are easy to read and use.
FAQs for people search services
What can I find in people's records checks?
The search results of a person's background check depend on their general profile and life activities so far. The information also varies in terms of their state, place of work or age. Moreover, the precise report generated depends on the publicly available data. Regardless, here the basic information you can gather about a person: • Age and day of birth • Phone numbers • Email addresses • Residential address history • Associated members (family, and more) • Property/Asset ownership records • Basic data on criminal, and civil conduct records You can also find extra information like a marriage history of people – but few people search engines offer the service. Most people search services listed above will also give you extra reports like business records, and educational background reports – but on pay-per request criteria.
Are people records search legal?
Yes. According to the Federal Trade Commission (FTC), there are no laws against performing people searches. And this includes public records that are somewhat inaccurate. This means that the information you'll find on any people search service is data fetched from public records.
What are the most preferred people's background checkers?
Here's the list of the best, and most recommended background checkers for 2020: • Intelius – offers easy-to-read comprehensive educational background information • US Search – simplified, extensive reports, and cheap • BeenVerified – affordable, accurate reports, generally great • BeenVerified – fast search results, accurate reports, and affordable • PeopleFinders – great value for money, and a wide range of search reports on background information • Instant Checkmate – cheap, and all-round background checker
Can I run my background check?
Yes, you can search for information about yourself using any of the above-listed services. For instance, you can check your work history report, and use it to update your current resume and save time. You can also use the people search services to retrieve your driving records, education reports, and financial records.
Can someone know I performed a search on them?
No. All the listed services observe a strict privacy policy that ensures user anonymity. This means that you can run a background check on someone without looking over your shoulder. Every paid-service promises anonymity, something you won't find on free search services.