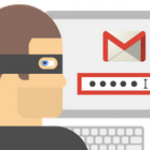 Do you think your kids, partner or employees are hiding something on their Gmail accounts?
No need to let your suspicion over what they might be doing on their Gmail accounts get you worried and stressed. You can end this dilemma by using email monitoring, hacking or spying apps.
You can hack your target's Gmail account without being noticed through these apps. This means that you will be able to comfortably collect all the information you need at no time at all. You can go through emails, photos, videos and links sent and received through Gmail.
There are many Gmail hacking apps and software out there so it might be a hassle to check each one of them. To quickly choose the best software and strategies to hack Gmail accounts, check out the guide below.
Table of Content
What are the Pros and Cons of Hacking a Gmail account?
Pros:
Protect the firm's data from competitors – As an employer, one of the things you need to protect is your firm's confidential data. You should not let it be read by your competitors. This is why you need to keep your crucial information protected. If you have doubts about one of your employees, you can monitor his/her Gmail account. You will be able to read all the emails, photos and videos he/she sent or received.
Location monitoring – Hacking into your partner's, children's or employee's Gmail by using a hacking app allows you to also know their location.
Remote tracking – Most, if not all, Gmail hacking apps allow you to conduct your monitoring while you stay visible.
User-friendly – Reliable and easy to use hacking apps have been developed to help make the hacking process seamless. All you need is to choose one of the best hacking apps, pay for it then install it to your target device.
Security enhancement – It is pretty much easy for a hacker to access your Gmail account without you noticing. This is why it is important to try hacking your email account just to know some of the ways someone can use to track your Gmail activities. Ethical hacking will reveal to you all the loopholes that a hacker can take advantage of to gain entry into your email account. You can then address those entry points to further protect your account.
Cons:
Unauthorized access to confidential information – It is very possible for someone to access confidential data from any organization through email hacking. Thus, it is important for any organization to train their employees on how to notice and prevent possibilities of Gmail hacking.
Privacy invasion – Hacking into someone's Gmail account without his/her own consent is a serious infringement of privacy. It is important that your intention and strategy used to hack into someone's Gmail account have legal backing to avoid being sued.
How to Hack a Gmail Account Using Software?
1. mSpy Gmail Tracker
mSpy is one of the most trusted spy apps when it comes to spying someone's online activities. You can use it to hack into the Gmail account of your target without being noticed. It has great features that will enable a business owner or parent to keep an eye on their targets' email activities. It is also known for being the most advanced parental control app.
This software allows you to read all incoming and outgoing emails, their date and time of exchange, location and contact information. You can also access all the videos and photos sent to your child or employee through Gmail.
Moreover, it has an internet monitoring feature that will make it easier for you to access your target's website history. It can reveal all the web history on popular browsers like Apple Safari, Mozilla, Google Chrome and others. If you see that your children are visiting websites that aren't appropriate for your age, mSpy will also allow you to block these sites to prevent them from accessing them again. 
Lastly, with mSpy, you can also access other social media accounts of your target user such as Facebook, Snapchat, WhatsApp and more.
Steps to Hack Gmail using mSpy
a. Create your mSpy account.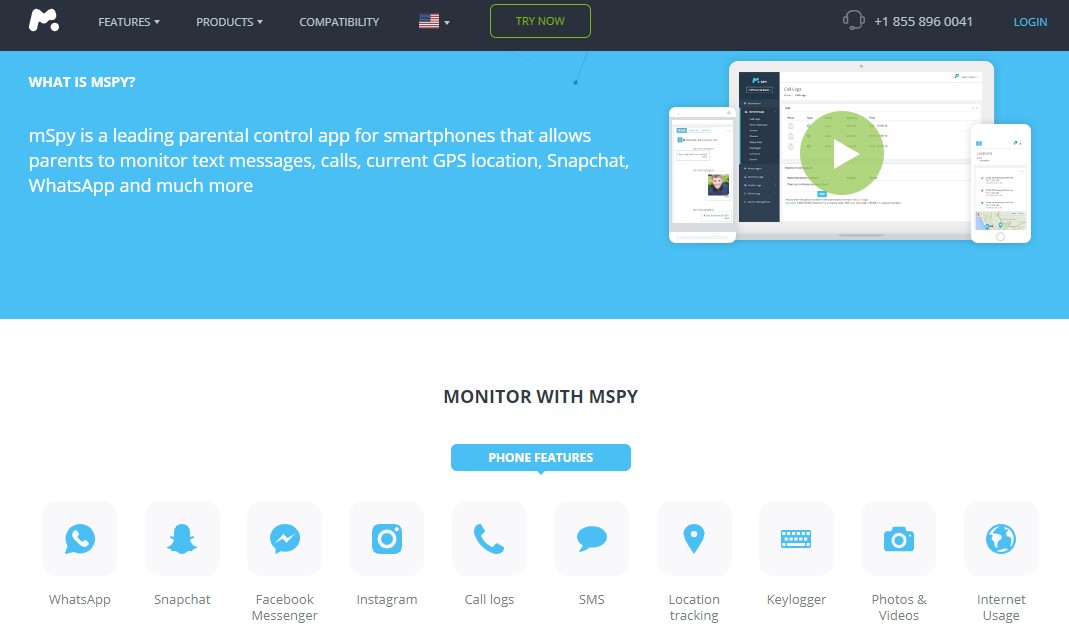 Visit the mSpy official website so that you can create your account. You need to subscribe to a payment plan that suits your budget.
b. Install the mSpy app on your target device.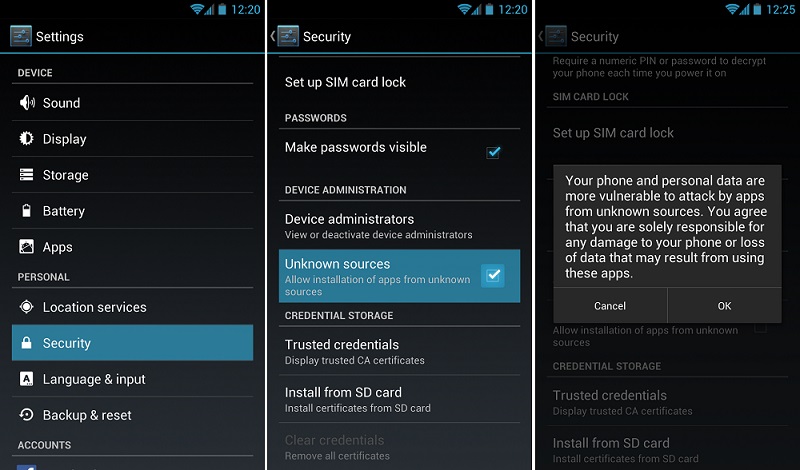 Once the app is installed, go to the Settings category on his phone, click 'Security options' then tap 'Unknown sources' button.
c. Enter the activation code.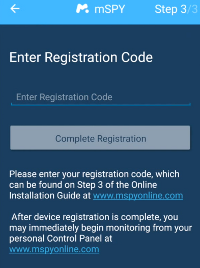 d. Start monitoring.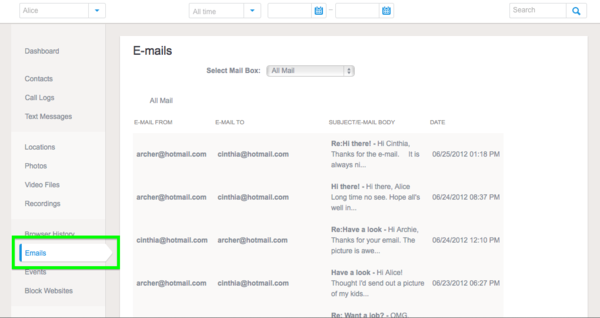 Once you have logged into your mSpy account, you can now start monitoring all the Gmail activities of your target from the control panel.
2. Spyic Gmail Tracker
Spyic is another well-known software you can use to crack someone's Gmail account. It is user-friendly so you will not have any problem to spy on your target. It is fully functional on both iOS and Android devices. It also works well on macOS and Windows PC.
Aside from hacking Gmail accounts, it can also hack your target's other social media accounts and let you get your hands on all files, pictures, videos and messages exchanged present on these accounts. Its keylogger feature keeps a log of all keystrokes done on the target device. Through this, you'll easily know all usernames and passwords that the target puts when logging in to different websites. And if ever the target user's accounts require two-factor authentication, you'll not have a problem logging in since you'll also get to see the OTP that will be sent to the target device.
To use Spyic on iPhones, you don't need to jailbreak your target device. What you just need to get is the iCloud credentials of the device. It works in stealth mode so the app is also impossible to detect. If ever your target device is an Android phone, you'll need to directly install the app on the phone.
Steps to Hack Gmail using Spyic
a. Create a Spyic account then pay for your preferred subscription plan.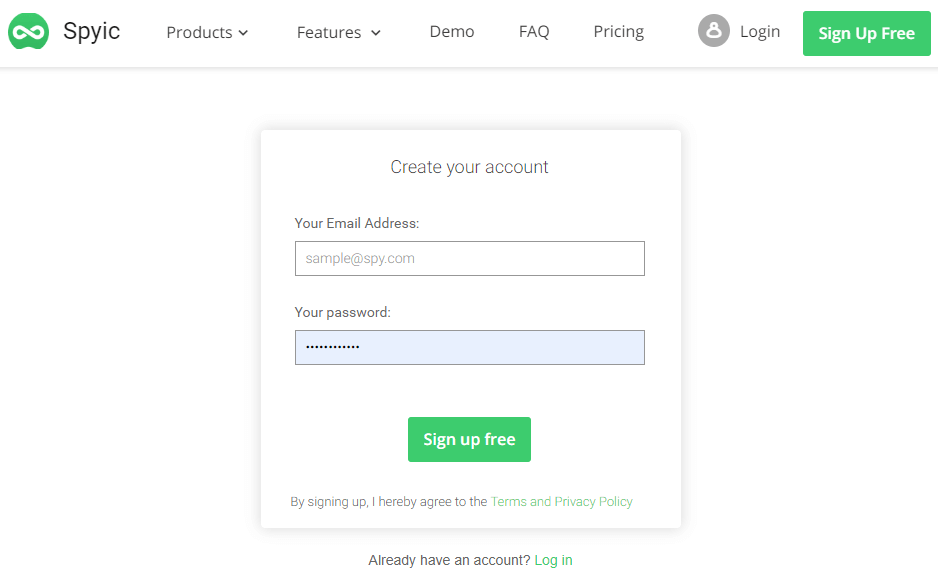 b. Follow all the instructions stated by the Spyic Setup Wizard.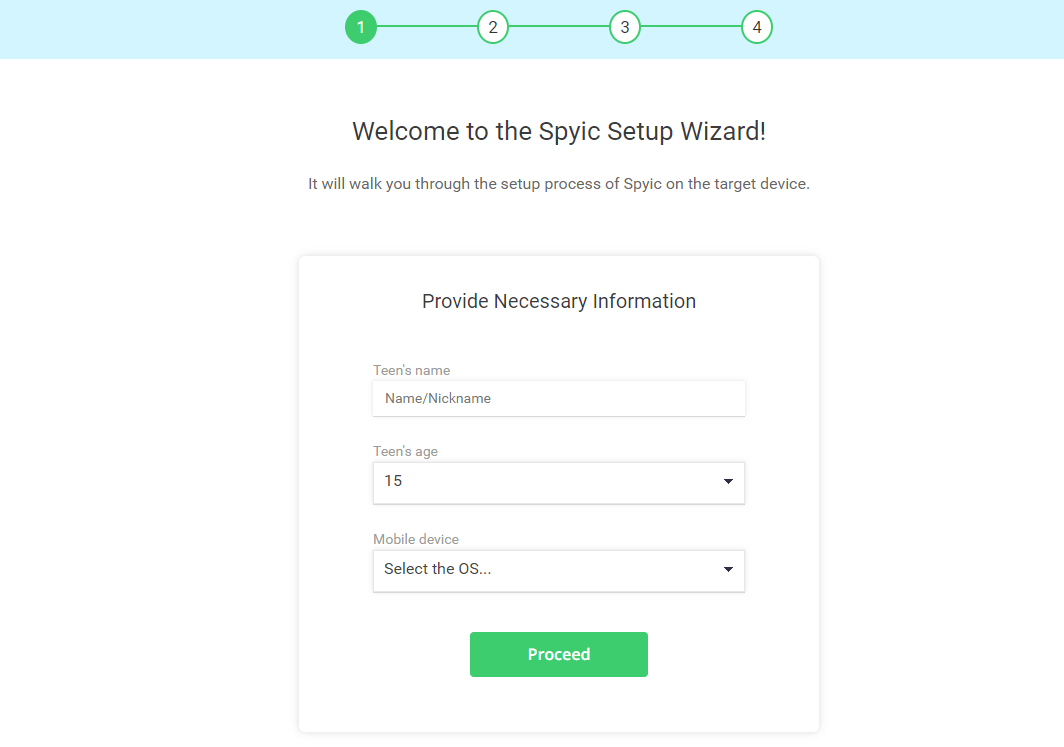 c. If you want to hack an iOS device, make sure to provide the iCloud credentials of the target device.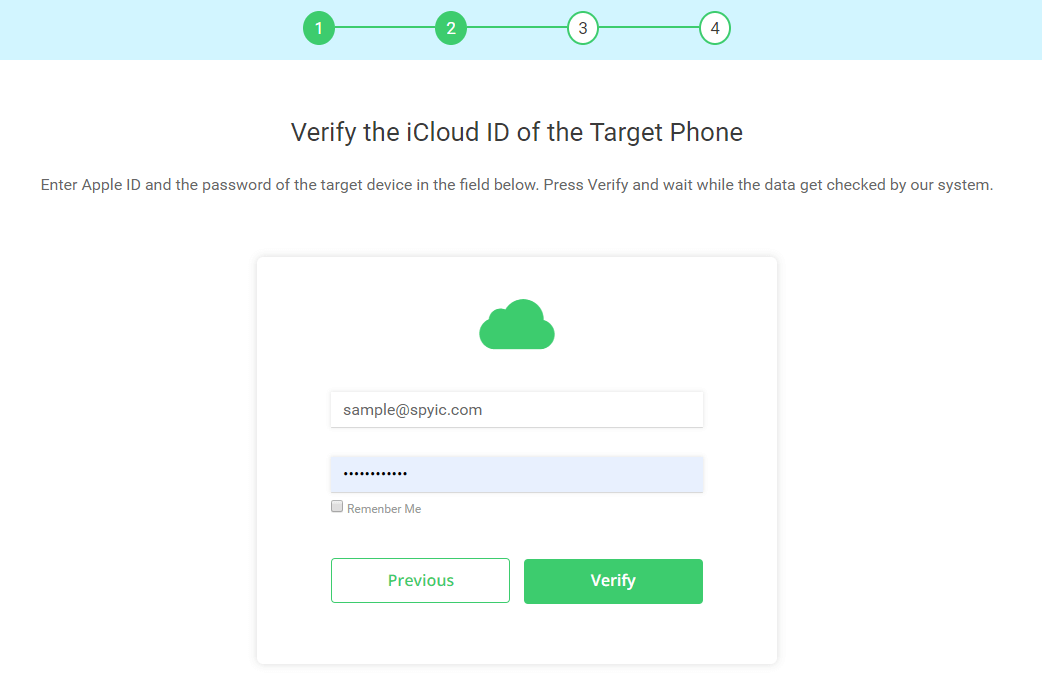 d. Wait for a few minutes then click 'Start.' After this, you'll be taken to your dashboard where you can start the hacking and monitoring process.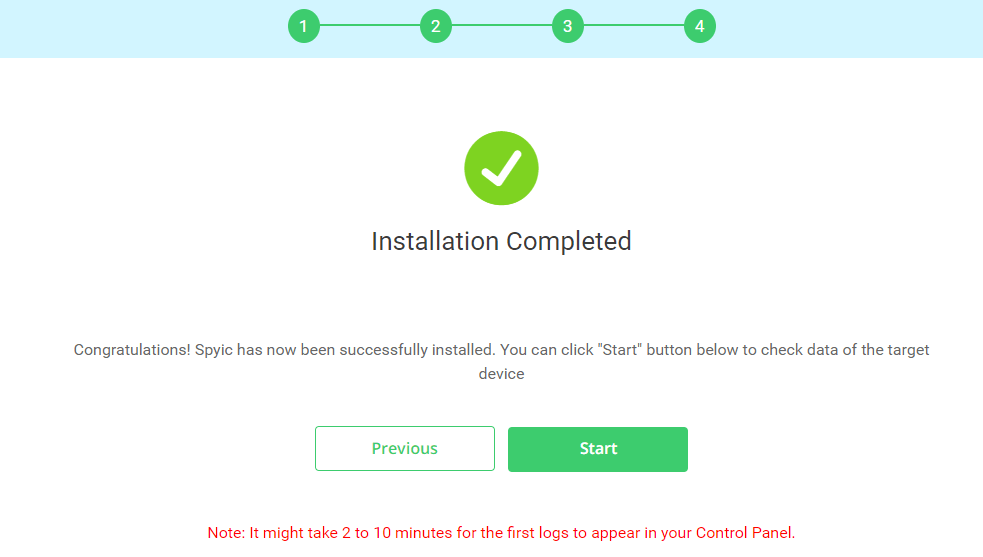 3. FreePhoneSpy Gmail Tracker
FreePhoneSpy offers one of the most reliable ways of not only tracking but also hacking your target's Gmail account remotely. It can be used by employers to monitor their employees. Parents can also use it for digital parenting.
It is compatible with all iOS, Android devices, Windows PC and macOS computers. Using it, you'll be able to access all sent and received emails, files and contacts inside your target's Gmail account. Even deleted data can also be accessed. You'll get a notification once a new message appears on the user's Gmail account.
Even if it is one of the cheapest hacking software available today, it still manages to offer excellent features for your hacking needs. Just call your target phone and it will hack it for you. It's as easy as that. There's no need to install an application on your target device, making it easy to hack the device remotely. Its GPS feature will help you track the exact location coordinates of the device.
Moreover, you can also hear all incoming and outgoing calls made through the target device. And like other hacking apps, it also offers a keylogger feature so you can be sure that all online and offline activities of your target will always be recorded.
Steps to Hack Gmail using FreePhoneSpy
a. Download and install the FreePhoneSpy app on your phone. No need to install it on your target device.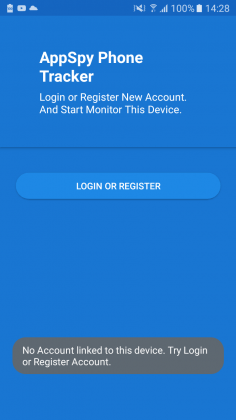 b. Open the app and create an account through your email.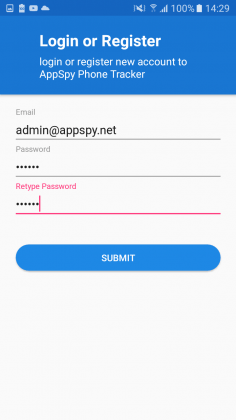 c. Login to your account and check the instructions on how to quickly hack your target device.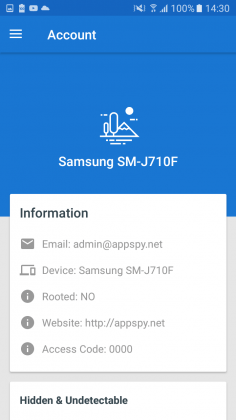 d. Go to the control panel to view all tracking data.
What are the Best Online Strategies to Hack a Gmail Account?
1. Browser Extension Gmail Hacker
Browser extension Gmail hacker is one of the options you can use to hack your target's email account. This strategy will need you to capitalize on people's tendency to install add-ons. You will need to come up with a fake add-on then send it to your target needs to install it. Once installed, you will immediately gain access to your target's email account. You can read all their emails and access all the videos and photos exchanged through their Gmail accounts.
However, it cannot be guaranteed that this strategy will work. If you use it on an individual who is equipped with significant computer skills, it will be very easy for him or her to identify a fake add-on. Ensure that you have significant know-how on your target before using browser extension Gmail hacker.
2. Phishing
Phishing is another Gmail hacking strategy you can use. This strategy will need you to create a fake email login page. Its feel and look should be almost identical to that of the original email website so that your target user will try to log in and not get suspicious.
Once your target user enters his/her login details on the fake login page, you`ll then be able to access his/her account. This sounds simple but this strategy needs some basic level of HTML knowledge, scripts and CSS for you to be successful. Phishing is also considered as a type of cybercrime so make sure you know what you're doing and you have a valid reason to hack someone's Gmail account before trying out phishing techniques.
Conclusion
Through emails, people also exchange inappropriate messages and leak important information. This is why parents and employers deem it fit to spy on their children's and employees' email activity. If you are one of them, you can use the spying applications and other online strategies mentioned above to hack your target's accounts.
FAQs
Is hacking Gmail accounts legal?
Gmail hacking can be legal or illegal, depending on your motives. If you are a parent and you want to monitor your children's Gmail account activities, then you have a valid reason to hack their accounts. But if you are hacking into someone's email account to access some confidential information without his/her consent, then that is illegal.
What is the cost to hack a Gmail account?
The cost of hacking Gmail accounts varies due to the different applications that you can choose from. However, before you spend on any Gmail hacking app or service, it is important to make sure that you will get value for your money. This means you need to find a reasonably priced and reliable monitoring tool. Capitalize on free demos to get a feel of what it is like to use a particular spying app. This will ensure you'll spend wisely when it comes to purchasing a spying app.
Are all Gmail hacking apps effective?
Not all Gmail hacking tools will give you the monitoring results you need. You will need to assess different spying apps and online tracking strategies before knowing which one best suits your needs. Prioritize features such as remote tracking, location monitoring, compatibility and price before choosing one.
How do Gmail hacking apps work?
Gmail hacking apps are used to read all the emails exchanged, photos and videos of your target user. Aside from this, they also offer features such as geolocation, remote tracking and keylogging.
Aside from Gmail, what accounts can I also hack using Gmail hacking apps?
You can hack Yahoo, Zoho and other email accounts that your target user might have. Moreover, you'll also get access to all of your target's social media accounts and call activities.