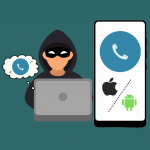 Do you know why mobile phone monitoring apps exist?
They started because of the popularity of the social media apps that we have today. Many want to monitor the social media activities of people they care about.
Aside from checking social media platforms, the best mobile phone monitoring apps are also being used to track the real-time location of the individuals you want to monitor.  They can be used to hack their SMS, call logs, photos, browsing patterns and social media data.
Read on if you're interested to know the best mobile phone spy apps you can use, their prices as well as pros and cons.
Table of Content
What are the Pros and Cons of Using Mobile Phone Monitoring Apps?
Pros:
Cheap pricing – Most mobile phone tracking apps come at very cheap prices. Many apps are even completely free while the paid plans are affordable and subscription can be renewed monthly, quarterly or annually.
Record surrounding voices – You can always record the voices surrounding the device that you are monitoring, even if it is not in your location.
Message retrieval – Messages deleted from any application on the target device can be retrieved by a mobile phone monitoring app. This is most useful during investigations when the success of the process depends on exchanged media.
Social media spying – You can record the calls made by the target device, get the location and also track the information they exchange on their social media accounts. Social media platforms include WhatsApp, Facebook, Instagram and many others. All these can be spied upon using mobile phone monitoring apps.
Distant monitoring – Your target device does not have to be close to your location. You can monitor other mobile phones from afar. This makes you see all the activities on the phone. You can be sure you will be safe when going into a hostile environment as you can have someone watch your back using these mobile phone monitoring apps.
Investigation – For investigative reasons, the best mobile phone monitoring apps can serve you well. Security organizations can use these apps to track exchanged media that has been deleted.
No rooting – You do not necessarily have to root an Android device or jailbreak your iPhone before you can use a mobile phone monitoring app.
Cons:
Privacy – Even though a mobile phone monitoring app sounds cool to use, your right to privacy can be violated. You can be monitored by your employer, parent and friends. Moreover, you can also be monitored by an unknown third party.
What are the Best Mobile Phone Monitoring Apps?
1. mSpy- The best parental control app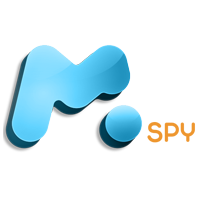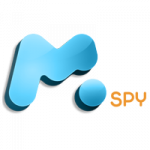 Free version: Yes (7-day trial)
Basic plan: $26.99 monthly
mSpy is one of the top best mobile parental control apps that is available in the market today. It has a lot of handy features and comes with the most advanced options that make it not only a high flier in the industry but also the best parental control app that can ensure your kids are safe.
It has been proven to be an efficient and effective mobile phone monitoring application over the years. mSpy uses a smart monitoring system that manages resources wisely and keeps the battery of the target device at almost the same drain level.
It was launched in 2010 as a mobile phone monitoring app that works across every iOS and Android device. Different kinds of data can be collected using this application. Information like call logs, text messages and contact details can be tracked on your target device.
Its framework makes it possible for you to block websites and monitor them. You can know the websites that your loved ones, kids and employees frequently visit online and the pages they have bookmarked.
Lastly, the mSpy app has 24/7 multi-language technical support. This is because customer satisfaction is the top priority for mSpy, which explains why it retains more than 95% of its clients.
Pros:
Easy to use interface
95% customer satisfaction
24/7 multi-language technical support
Geo-fencing features
Hidden after installation
24/7 technical support
Monitors text messages, call logs, web history and bookmarked pages
GPS tracking
Multiple device monitoring
Blocks websites and calls remotely
Cons:
Rooting is needed if the target device uses an Android OS
2. Cell Tracker- Free spy mobile phone software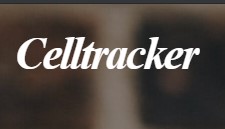 Free version: Yes
Cell Tracker is a top-rated mobile phone monitoring application that can be used to track the whereabouts of your dear ones. You do not need to have access to the target device before you can track the information on it.
It works on all networks and carriers. It also has instant and free download or installation so you can have fast, swift and accurate tracking. The app will also give access to missed, incoming and outgoing call logs with time, date and call duration stamp of every call.
In addition, it can monitor the location of the device and send you notifications about it every hour or based on the settings you prefer. It lists all installed applications on the device, with their respective installation dates and other important details.
Cell Tracker also serves as a mobile keylogger. You can see all the keystrokes made by the target user. You can also check the messages on any application on the target device as well as monitor and track information of all social media accounts connected to it.
Moreover, it works globally and there's no range limitation. It is compatible with all smartphones and OS. You can go as far as listening to the live calls of the target device. Even though it is free, the app can offer you great functionalities.
Pros:
Call reporting
Keyword tracking
Records calls
Completely free
IVR voice recognition
Helps locate misplaced devices
Useful against thefts
Cons:
Not user-friendly interface
3. Mobistealth- Pro spy phone application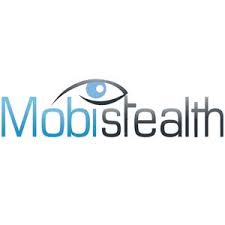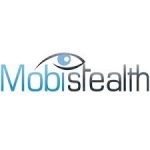 Pro Plan: $49.99 quarterly, $79.99 bi-annually or $149.99 annually
Pro X Plan: $79.99 quarterly, $129.99 bi-annually or $179.99 annually
iPhone premium Plus: $179.99 annually
Mobistealth is one of the best mobile phone monitoring apps in the world today. If you need to monitor a phone with an older OS, then this is the first spy app that you should check.
It can effectively monitor old versions of Android OS, iOS and Blackberry devices. However, this does not mean it cannot be used for newer versions.
The mobile phone monitoring app comes with a web-based console and robust monitoring feature. You can spy on the target device through a web interface called the StealthClub. This application runs secretly in the background of the target device without being seen in the apps list.
Though it cannot be installed remotely on the target device, you do not need to jailbreak or root the phone to install it. This makes the installation of this application fast and easy for you. You will only need an internet connection to download and install it on any device.
Call logs, messages, social media information, exchanged media, web history and many more can be monitored. You can record calls and surrounding voices while tracking the GPS location of the device. This spy app has a state of the art technology that goes as far as wiping off sensitive information from your child's device when it is stolen or lost.
Pros:
Multiple device monitoring
Live viewing feature
Blocks applications and websites
24/7 excellent customer service
100% stealth mode
Tracks location of the device
Can take screenshots
Can wipe off information from the device
Cons:
One license is best for only one target device
Cannot limit phone screen time usage
4. Spyzie – Best partner for monitoring your kids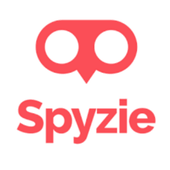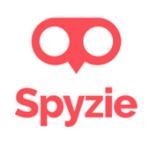 Ultimate Edition : $39.99 monthly
Premium Edition: $29.99 monthly
iOS package: $39.99 monthly
Spyzie is another leading mobile phone monitoring app in the industry. It is a discreet spy application that you can customize to your taste. There is no need to jailbreak or root your target device before you can effectively use it.
It can be used to track the message on your target device, even the ones they are typing in real-time. Beyond this, it can also be useful when you need to monitor the call logs of the person you are spying upon.
Installation of the Spyzie phone monitoring app can easily be done because a step-by-step guide can be checked anytime on Spyzie's website. Remember that you have to select the right OS when installing the app. You can also select an option that allows for installation outside the Google Play Store.
The spy app can be 100% stealth mode. This means that the target user will not be able to see the spy app because it is running on the background. The app also aggregates the GPS data of the phone to inform you about the exact location of the target device at any time. You can review media files saved on the phone and those on the web browsers.
Pros:
Easy to understand
No jailbreaking or rooting required
Has alert features and app blocker
100% stealth mode
Money-back guarantee
GPS tracking
Cons:
Delayed customer service response
Target device should be accessed
5. Highster Mobile- Cell phone tracker for family protection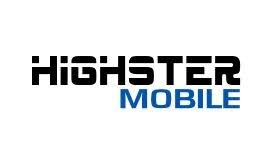 Price: One-time cost of $29.99 with no additional cost and monthly fee
Highster Mobile is a high flier in the league of mobile phone monitoring apps. With its great functionality that works across various OS, carriers and networks, it comes at a low one-time cost. It has a keylogger feature that records every keystroke and monitors the activities of every key.
It has an enhanced GPS tracking that locates the target device within a few feet of its actual location. It is easy to install and has enhanced security features. It also records full copies of every message exchanged on social media platforms, unlike some that capture only snippets of the messages.
When it comes to monitoring iOS devices, there is no lockout like some other mobile phone monitoring apps. This has been proven by the various tests done by users of the Highster mobile application.
Installation takes 45 seconds only, from downloading to activating by accepting license agreement to login interface. You can enjoy live technical support that can help you handle any issues that might come up. Aside from the keylogger feature and online monitoring that it has, you can lock the target device if ever it gets lost or stolen.
Pros:
Affordable
Remote uninstall
Can lock target device
GPS tracking
Supports all devices
Works on all network and carriers
Easy installation
Enhanced GPS
Keylogger feature
Cons:
Does not offer any discount coupon
The mobile phone monitoring apps listed above are the best you can see in the market today. You have to carefully analyze the pros and cons, your budget and needs to choose the one that suits your needs.
FAQs
What is stealth mode?
This is a great functionality of spy apps that enables you to install the mobile phone monitoring app on the target device while it remains completely hidden.
How does a mobile phone monitoring app work?
Install the software on the target device then you can remotely get all the information on the device. Some apps can also help you control some functionalities of the target device.
Is it legal to use mobile phone monitoring apps?
Yes, as long as the child you are monitoring is at least 18 years old. Also, you can only track employees through company-owned mobile tablets or phones. This should be made known to them so you'll not run into any legal issues.
What do I need to install the monitoring app on iOS devices?
For iOS devices, make sure you have both the password and the Apple ID. After getting these details, you will be able to successfully install the spy app.
How do I buy a mobile phone monitoring app?
It's very easy to purchase a spy app. Just visit the official website of the specific monitoring app you want to purchase. Click on the Buy now button then pay.