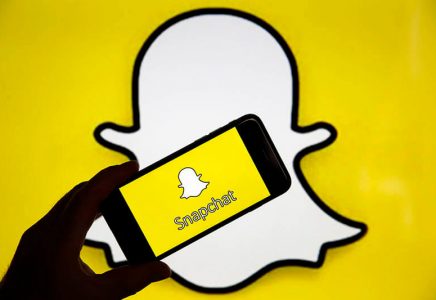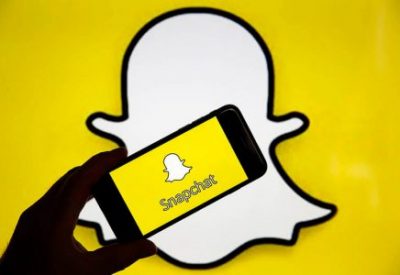 Do you feel worried about your loved one's Snapchat activity?
Snapchat spy apps can save you the hassle of stressing over what your loved ones might be doing while on Snapchat. You can get the freedom to access all the information, including photos, messages and shared content in your target's Snapchat account.
Snapchat is one of the most popular social media platforms that foster communication through pictures and messages. You get to share your real-time memorable moments with your friends and family members. However, just like any social media platform, people tend to spend too much time on Snapchat and thus get exposed to cyberbullying and social media addiction. The likely victims might be your children, spouse and employees.
If you intend to spy on your children's or employees' Snapchat activities, you need to pick a reliable spy app. There are a number of spy apps out there but not all of them are up to the required standard. In fact, some can be a threat to your mobile device by subjecting it to needless malware or viruses.
You need to find a spy app that is compatible with your target device. Some apps might also need you to root or jailbreak the target device.
Read on if you're interested to learn more about the different Snapchat spy apps available now, their monthly costs, pros and cons and device compatibility.
Table of Content
What are the Pros and Cons of Having Snapchat Spy Apps
Pros:
Remote tracking – Most children do not like to be secretly monitored. This is why spy apps ensure you get the needed information from your target device while you stay invisible.
Compatibility – Most Snapchat spy apps are compatible with both iOS and Android devices.
User-friendly -Installing and using Snapchat spy apps is quite easy. These apps come along with comprehensive set up guidelines on how to install, pay and use it to track your target's Snapchat activities.
Retrieves deleted messages – To hide any unpleasant messages on Snapchat, your children, employees or partner might delete pictures or messages exchanged via Snapchat. Fortunately, you can use these spy apps to retrieve the messages and carry out your own judgment.
Flexible pricing plans – Spy apps come with different pricing plans. Most of them have set the cost of having these apps at a considerable price to attract more users.
Advanced features – Snapchat spy apps are endorsed with efficient features to make your spying much better and easier. The features will ensure that you can track your target's locations, retrieve deleted information, take screenshots, phone calls and even monitor call logs.
Cons:
Privacy invasion – If people happen to know you are spying on them without their consent, they might take legal action against you on the grounds of privacy invasion.
Rooting or jailbreaking – Several Snapchat spy apps are only compatible with rooted devices. This might pose a challenge to you when it comes to using them unless you jailbreak your phone, which can also expose your device to malware.
What are the Best Snapchat Spy Apps?
1. mSpy – Most advanced parental monitoring app
Free Version: Yes (7-day trial period)
Basic Plan: $26.99 per month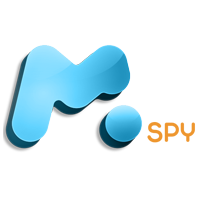 mSpy is one of the most well-known Snapchat spy apps that you can use. It can help you remotely track as well as control your children's Snapchat activities.
It can view messages and get access to multimedia files. Aside from Snapchat, other messaging apps such as Facebook, Telegram and WhatsApp can also be spied on using mSpy. Keylogger, access to browsing history and GPS location tracking are just some of its more than 30 features.
To get your mSpy account, choose a plan you like, install the app on your target device then you can start the monitoring activities through your user dashboard.
If ever you encounter any issue, you can contact mSpy support anytime. You'll get reliable assistance because it offers 24/7 customer support.
Pros:
Advanced features like geo-fencing, keylogging and location tracking
24/7 customer support
Remote access to target device
In-depth guide on how to use the mSpy app
Cons:
Only works on jailbroken or rooted device
Costly
2. Flexispy – Compatible with non-jailbroken devices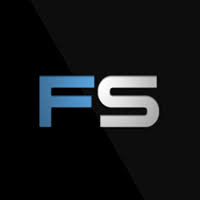 Free Version: Available
Basic Plan: $4.17 per month
Premium Plan: $8.33 per month
Xtreme Plan: $12.50 per month
Flexispy is one of the best spy apps you can rely on when it comes to tracking communication on Snapchat. It offers the freedom of acquiring information from your target's Snapchat account remotely. With it, you can monitor your or children's photos, messages and GPS location.
This Snapchat spy app supports keylogging so you'll get to track what your target is typing. Basically, you will read the messages being exchanged with other people. Furthermore, you enjoy the choice of setting keywords to receive notifications once messages related to those keywords get to your kids' phone.
As you spy on your children's Snapchat activity, you might need to keep some records of what they are doing. This is why Flexispy permits you to take screenshots right from your own account. You can remotely take screenshots, photos, shared content and messages being sent and received.
Pros:
Allows remote monitoring
Runs silently on your phone's background
User-friendly
Supports geolocation feature
Takes screenshots
Compatible with non-Jailbroken iOS
Cons:
Cannot block specific sites
3. MobiStealth – Offers keylogging feature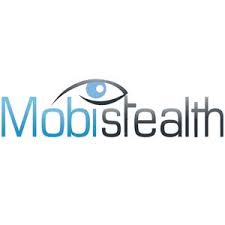 Free Version: No
Pro Plan: $16.66 per month
Prox Plan: $26.66 per month
MobiStealth makes digital parenting quite simple. As a parent, you get a chance to secure and protect your child's online presence while using Snapchat. This app runs in the phone's background. Hence, you can collect information without your child noticing it.
With this spy app, you get to monitor the location of your child and whatever he or she might be doing on Snapchat. It has a keylogging feature to assist you in monitoring whatever your kid is typing.
MobiStealth users get free updates. Its performance also improves further every year. You'll get to enjoy quick Snapchat monitoring and other more advanced features. This spy app works perfectly on iOS and Android devices. Also, it is compatible with Mac and Windows computers.
Pros:
Supports remote monitoring
Comes with a keylogging feature to monitor messages on Snapchat
Monitors your target's location
Cons:
Does not have 24/7 customer care service
4. Auto Forward – Offers a 30-day money back guarantee
Free Version: No
Price: $29.99 per month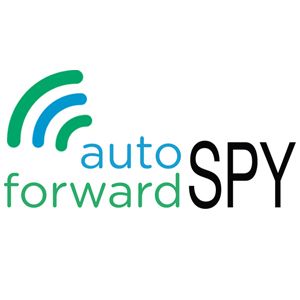 Auto Forward is both a tracking and spy cell phone software. This Snapchat spy app is used mostly by employers and parents to keep track of their targets' Snapchat activity. It monitors call logs, Snapchat activities and location of respective targets.
Auto Forward is compatible with both Android and iOS devices. Also, you do not need to root or jailbreak your target's device to use this spy app.
In case you face any problem while using this spy app, there is a reliable customer team you can always reach out to. You can either call or participate in a live session, and your issue will be sorted out immediately.
Pros:
Compatible with both Android and iOS devices
Tracks Snapchat messages and location of your target while you stay invisible
Easy to install and use
Has a 30-day money back guarantee
5. SpyToMobile – Has a user-friendly interface

Free Version: Yes
Price: €27.9 or around $33 per month
SpyToMobile is a reliable Snapchat monitoring software that can be used on a kid's and employee's phone to track their Snapchat activities. It is capable of logging into an Android device to give you access to your target's Snapchat messages.
It is a proven reliable spy app that also allows location tracking. This feature gives you the freedom to locate your kids and sets boundaries when required. Besides, it is user-friendly. You will not have to struggle with installing it as well as on using it to monitor what your target is up to on his/her Snapchat account.
For you to use SpyToMobile, you need to root your target's device. This procedure is not only time-consuming but can also make a device vulnerable to malware. That's why it's recommended that you check first easy to follow tutorials on how to successfully root a device before you install the spy app.
Pros:
Easy access to your target's Snapchat account
Compatible with Android devices
Has additional features such as monitoring email notifications and location
Cons:
Does not work unless you root your target's device
Quite expensive
6. FamiSafe – Can limit target user's time spent on Snapchat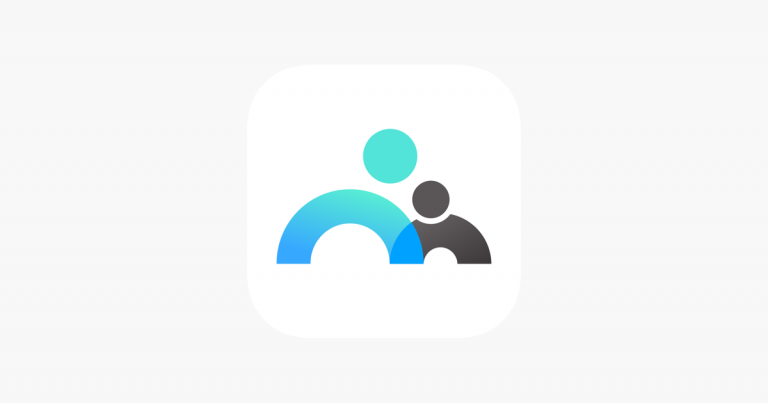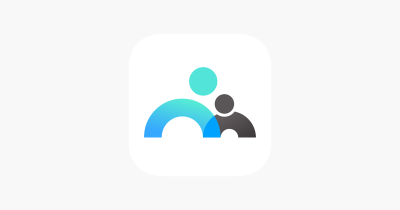 Free Version: Yes
Price: $9.90 per month
FamiSafe is arguably one of the most reliable Snapchat spy apps out there. It allows you to monitor your kid's or employees' Snapchat messages and photos without them noticing. Besides, as a parent, you will be able to track your kid's location easily.
With FamiSafe, you can protect your kids against cyberbullying, which they might encounter while using Snapchat. Furthermore, no jailbreaking or rooting is needed to start using this spy application on your target device.
As a parent, you get total control over your kid's Snapchat account in the sense that you can set certain keywords to receive real-time alerts. This content detection feature will notify you whenever your kid's try to add some slang on their messages.
Pros:
Supports remote tracking
Monitor your target's location
User-friendly
Gives you control to limit the time spent on Snapchat
Cons:
Alerts are not always real-time
Snapchat has made communication exciting and seamless. It allows the exchange of messages and photos. However, it is also a platform that people use it to engage in unpleasant activities. Children are likely to spend a lot of their time on their Snapchat accounts. This is why parents need to monitor whatever their children are doing while on Snapchat and put restrictions when needed.
By using Snapchat spy apps, monitoring your kids' accounts will be much faster and easier. Ensure your preferred app is reliable and safe for use. You can rely on some of the Snapchat spy apps discussed above. You will get access to some advanced features such as location tracking, remote monitoring and keylogging.
FAQs
What is a Snapchat spy app?
A Snapchat spy app permits you to log into the mobile device your children and access all the messages they send and receive on Snapchat.
How does a Snapchat spy app work?
Snapchat spy apps have features such as remote tracking, geolocation and keylogging which can give you the ability to access someone's Snapchat activities and where they are located. Furthermore, you can take screenshots of the target user's Snapchat messages.
Are all Snapchat spy apps safe to use?
Most Snapchat spy apps are safe to use. Nevertheless, you need to assess their features and read customer reviews to get feedbacks of individuals who have used them before. This will make it easier to have a spy app that will not expose your device to any malware.
Do Snapchat spy apps have legal backing?
Spy apps allow users to invade someone's privacy by monitoring their online presence with or without his/her consent. Fortunately, most people who use spy apps first get the consent of their children, loved ones and employees first before installing the app. It will only be an illegal and unethical thing to do if you use the app without the target user's consent.
How do I set up a Snapchat Spy app?
First, you will need to purchase the spy app online then install it on your target's device. It can be a device owned by your kid, partner or employee. Once the app is installed, you can start monitoring your target's Snapchat activities.