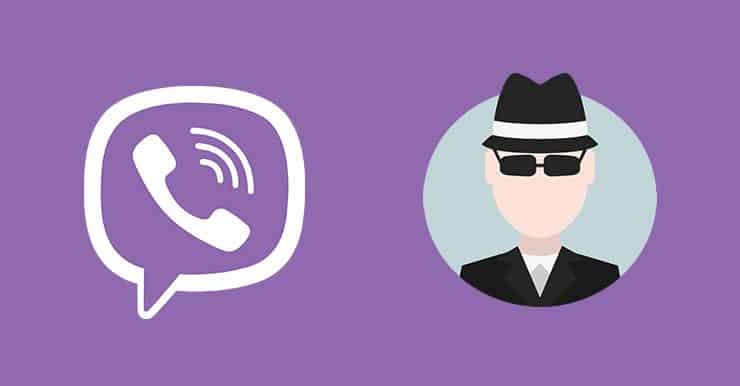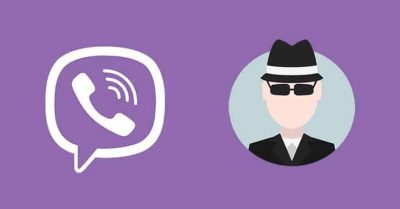 Are you worried about with whom and what content your children interact with while on Viber?
Viber is one of the places that children have resorted to as an avenue for exchanging messages, videos and other related content. This is why parents need a reliable Viber spy app that will help them monitor all the activities of their children while on this social media platform.
Also, employers who are interested in monitoring their employees' Viber activities can try these Viber spy apps. They can use this as a strategy to ensure that no confidential information related to their firms will be shared with their competitors.
Among the many Viber apps you can buy today, there are only a few that can meet the threshold of remote tracking with an assurance of better results.
In this article, you will know some of the best spy apps that you can use to monitor your target's Viber activities. You'll get to know their pros and cons, price and device compatibility.
What are the Pros and Cons of Having Viber Spy Apps?
Pros:
Remote monitoring – As much as you want to monitor your target's Viber activities, you will always hope that your plot goes unnoticed. This is where Viber spy apps come in handy. They ensure you keep track of all the things your target is doing on his/her Viber account as you remain invisible.
Customer support – There might be instances where you need help or guidance with your preferred Viber spy app. In such moments, a reliable customer support team will prove essential. That is why Viber spy app developers put in place proper customer service teams to deal with complaints and issues from users.
Compatibility – Most Viber spy apps are compatible with iOS and Android devices. Others can also work seamlessly on Windows and macOS operating systems.
Free version – Not all but a good number of Viber spy apps offer free trial versions or demos that willing buyers of these packages can try out. These demo accounts make it easier for one to purchase the best Viber spy app after assessing the essential features.
User-friendly – The beauty of using Viber spy apps is their ease of installation and usage. Usually, an easy to follow guide is provided on how to set it up and start monitoring your target device.
Cons:
Costly – Viber spy apps have different subscription packages which obviously cannot be afforded by everyone. The different basic and premium plans make some people miss out on the best Viber spy apps since they cannot match the cost.
Invasion of privacy – A spy app allows you to access information from a target's device without their own knowledge. This can be considered as privacy infringement.
Jailbreaking or rooting is needed – Some Viber spy apps cannot be supported on a device unless the target phone is rooted. This becomes a challenge for individuals who need this kind of app but do not want to risk rooting their target users' phones.
What are the Best Viber Spy Apps?
mSpy – Best parental control app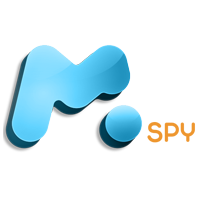 Free Version:  Yes (7-day free trial period)
Basic Plan: $26.99 per month
Premium plan: $59.99 per month
You will always be on the know with mSpy spy app. mSpy comes with in-built cloaking features that ensure the app's actions stay hidden. Stay in the loop while being anonymous using mSpy.
Enjoy real-time data feed using mSpy's probe features. mSpy stands out from other Viber spy apps by displaying messages and call logs. This Viber monitoring app handles information from your target phone and uploads them to its cloud-based platform. Know who your loved one is always in touch with through mSpy's logging feature.
mSpy displays both summarized and detailed information, best for qualitative and quantitative analysis. Find out how much time employees use off work and where they are using them using this feature. Likewise, keep track of who your loved one talks to and for how long by using mSpy.
mSpy comes in two packages – the premium and basic packages. The premium package offers full house features unlocking all the app's capabilities like keylogging and location tracking.
Pros:
Easy to use interface
Cross-platform compatibility
Real-time geolocation feature
24/7 customer care support
Cons:
Unstable in non-rooted phones
2. Hoverwatch – Can be used for up to 5 devices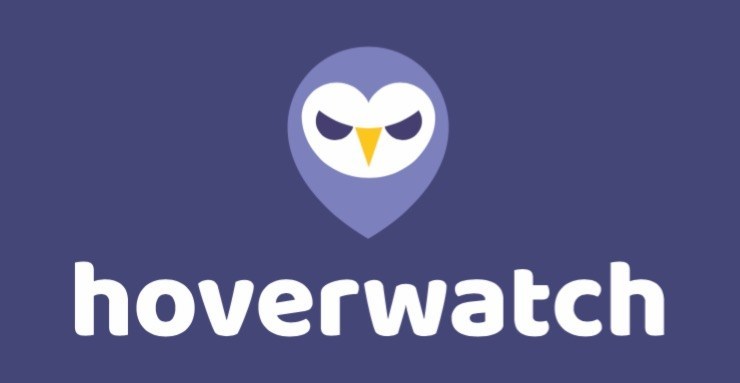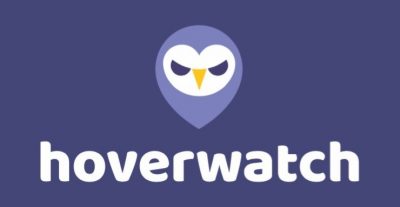 Free Version: No
Cost: Premium package costs $24.95 per month
Hoverwatch is among the top 5 Android specialized parenting programs. It is useful in tracking the online activity of children and employees. Keep your children from cyberbullying, digital sex activity, social media malfunctions and exploitation with this highly-rated smartphone spy app. This Viber spy app comes in a variety of features like remote monitoring, call log SMS access and download access.
Enjoy top of the line monitoring using Hoverwatch. This app allows you to keep up with your child's online social life by rerouting information received on the target device to your monitoring device. Check up on messages from all major social media accounts like Facebook, Viber, and WhatsApp to help keep loved ones from harm.
If your loved one is not around, use geo-location to race their whereabouts. Geo-location uses Wi-Fi convections linked to the target phone to triangulate the exact locations. Never lose sight of your loved one with this built-in feature of Hoverwatch.
Get a backup of every piece of information stored including internet history and Viber contacts from the target device using the app's cloud storage function. Hoverwatch stores a backup of data from the target phone and stores them in a cloud format available for reference through the users' platform. With this app, you'll catch dishonest loved ones and employees redhanded even after they delete information from their devices.
Pros:
Live location feed using geo-location
Remote access to the camera
Can be used for up to 5 devices
Enables access to internet history logging
Cons:
Pricey package plans
Requires jailbreaking for smooth running
3. TheTruthSpy – Has spy call and call recording features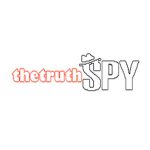 Free version: No
Standard plan: $21.99 per month
Premium plan: $25.99 per month
Gold plan: $30.99 per month
Talk about monitoring at its finest and you have this app. TheTruthSpy app offers basic monitoring functionality and so much more. Using this app, you will be able to see everything that is happening on your target phone. It also monitors social media platforms like Viber and Facebook and is capable of displaying voice and video call logs remotely.
Accessing files remotely has never been this convenient before the existence of TheTruthSpy. Use this app to view, download and store files sent from the target device into your device or cloud storage.
Being in a leadership position requires control, and that is what exactly TheTruthSpy app gives you. As a guardian, you know what is best for your child. Take the reins of control using the restrictive feature on TheTruthSpy that allows you to block sites that are harmful to your loved ones or take too much time away from schoolwork. Likewise, as an employer, use this feature to block sites that limit productivity during working hours for maximum output.
TheTruthSpy also comes with premium monitoring features like spy call and call recording. Get all the information concerning voice calls or voice over IP calls using TheTruthSpy. With this app, you will be able to see records of calls, when they happened, who the calls were from and their number. The app also has a special feature that flags certain numbers. If the target device gets a call from the number you will receive a notification, perfect for keeping your loved one's budding relationships in check.
Pros:
Ambient noise recording
Real-time geo-locating capability
Data back-up and restore
Find lost phones
Stealth mode operations
Easy to use interface
Cons:
Pricey packages
Currently not on iOS
4. iKeyMonitor – Has keystroke monitoring and keyword filtering features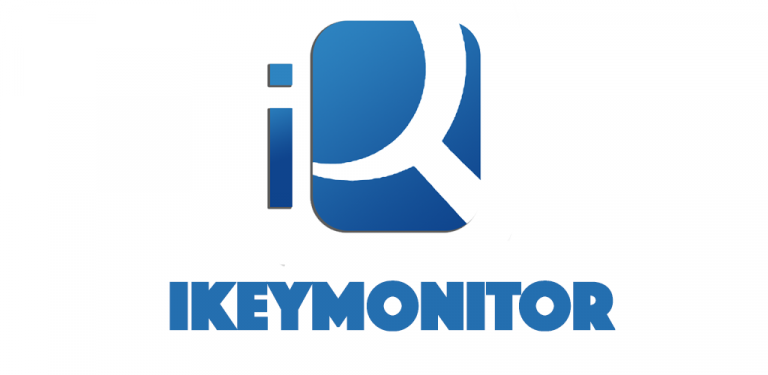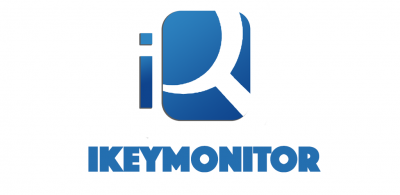 Free version: Yes (7-day free trial)
Cost: $59.99 every month per user or $349.99 per license per year
Employ only the best extensive Viber monitoring methods using iKeyMonitor iapp. The app comes in one price package of $59.99 per month, offering features like surround sound recording, file access and SMS monitoring.
The features that set this spy app at a high place compared to other spy apps are its keystroke monitoring and keyword filtering features.
Take your monitoring a step further using keystroke logging. iKeyMonitor takes advantage of its position in the target phone to take a record of certain word sequences typed using the keyboard. Unlike other spy apps that monitor texts when sent from the device, iKeyMonitor records the keystrokes in real-time as they are typed. This feature is most useful in apps that other apps do not monitor like note apps.
iKeyMonitor also comes with keyword filtering capability. Set certain words to raise flags once they are typed and iKeyMonitor will be on the constant lookout for them. This is most useful when you have a tech-savvy child exchanging information over voice over IP apps like Viber.
Find out the location of your employee or child any time using iKeyMonitor geo-fencing feature. Geo-fencing uses maps and location capability of the target phone to set alerts on specific landmarks. When the target phone crosses these landmarks, a notification is sent out to your phone notifying you of the current location. Such a feature is crucial in scenarios where you have banned your loved one from certain dangerous areas.
Pros:
Operates hidden in stealth mode
Cloud-based storage backup
Remote configuration
Cons:
Limited functionality in non-rooted devices
Pricey packages
5. SpyMyFone – Can deciphering clues from coded messages

Free verison: No
Premium package: $29.99 per month
Ultimate package: $39.99 per month
The SpyMyFone app is feature-packed Viber spy app that goes far beyond the limits of other spying apps. It offers additional information on the Wi-Fi that the target device has logged into.
SpyMyFone also comes with standard monitoring features including access to messages, chats, calls, call logs, contacts, location tracking and geofencing notification. Moreover, this Viber spy app provides you with the added functionality of deciphering clues from chats in the case of coded messaging. This app constantly checks text contexts in messages to find hidden clues and keywords. Stay on top of the game at all times using SpyMyFone.
With SpyMyFone's browser history log and keyboard logging features, it has you covered should your loved one opt for browser-based connectivity. The spy app scans through logs of websites that the target phone has accessed and records them as a log. SpyMyFone used a hands-on approach to monitoring as it can record keyboard strokes from a target device.
Pros:
Keystroke logging
Provides real-time geo-location
Operates in stealth mode away from the mainframe
Does not require root access
Cons:
Pricey package plans
Does not track social media monitoring on iOS devices
Social networks like Viber provide a channel through which communication is fostered in a pretty much more relaxed way. However, many parents are concerned that their children may not use it for its intended purpose.
Children might tend to share content or photos that are not pleasant to look at. This is why parents should monitor their children's Viber activities. If you are a parent, you need to purchase a reliable Viber spy app p that can give you access to all your kid's online accounts.
It's highly recommended that you consider the Viber spy apps discussed above as you plan to start digital parenting on your children. These apps have amazing features that will make it easier for you to carry out your online monitoring. If you face problems with the spy app you've chosen, contact the relevant app's customer support team for immediate assistance.
FAQs
Can Viber messages be monitored?
Yes. Viber messages and calls can be monitored by the use of spy apps suited for this task.
How can I spy on Viber remotely?
You can monitor your child's activities on Viber by the use of easy to use spy apps like mSpy, SpyMyFone, Hoverwatch, TheTruthSpy and iKeyMonitor.
Can these spying apps work without an internet connection?
Spying apps do not need an internet connection to record data and log events on target phones. However, they need the internet to upload such information to data centres online.
Can I retrieve Viber messages on the target phone before installing spy apps?
No. You cannot retrieve Viber information received or sent from the target device prior to the spy app installation.
Is it legal to spy on someone's Viber activities?
Yes. It is legal to spy the online activities of other devices if you get the consent of the owner of your target device.