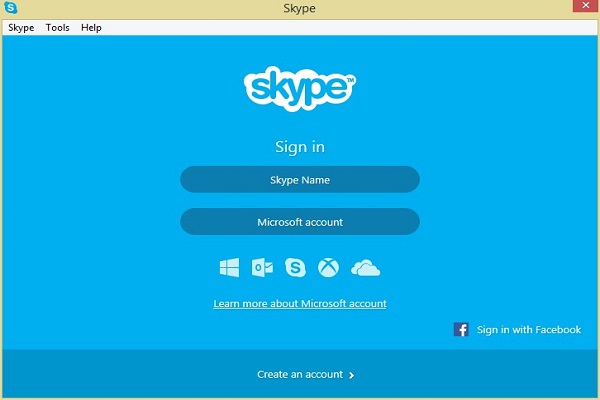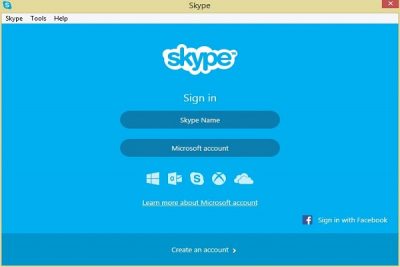 Is your children's Skype activity your topmost concern?
Through Skype spy apps, you will always know who your children are in contact with and get access to all the messages they send and receive. Say goodbye to always second-guessing and say hello to always being on the loop.
Today, communication has never been more accessible. From fast internet speed to sending large files at the click of a button, connectivity has never been more convenient than this. And Skype has been at the forefront of this, providing easy access to your loved ones and employees by bridging the gap of face-to-face communication.
Most Skype spy apps do not need root access or jailbreaking for your android or iOS phone so even if you're not tech-savvy, you'll find them very easy to use.
Below are the best Skype spy apps you can use. We've outlined their pros and cons, costs and device compatibility so you can quickly choose the one that best suits your needs and preferences.
Table of Content
What are the Pros and Cons of Having Skype Spy Apps?
Pros:
Extended use – Skype spy apps will provide all your social monitoring needs. Many of these spying tools for Skype have features that will also let you spy on your children's other social media accounts like Facebook, WhatsApp and Snapchat.
Geo-location –You'll be able to find out the location of the target phone from anywhere as long as it connected to the internet. This is very useful in case your child lost his/her phone.
Data retrieval –These Skype spy apps enable you to restore the target's user data on your device even after the user erases it from the target device. This way, your target user will not be able to fully delete any kind of file or message.
Silent data logging-. A key feature of spying apps is anonymous monitoring. These Skype spy apps offer background running with no backend tracing.
No root access – Skype spying apps do not require jailbreaking on the target device.
Cons:
Connectivity – Internet-based apps, unfortunately, need to stay connected to the internet for them to function. All Skype spy apps are no different as they cannot work without being connected to the internet.
Privacy – The target user's privacy is a matter of concern as personal information is readily available for access without consent. This is alarming in cases of employee monitoring without consent.
Lags – As much as you love to stay informed 24/7 about everything happening around your loved ones, information lag always comes as a hindrance. Skype spy apps also take time to upload data to servers before distributing them to the users' dashboards.
Security concern – Despite data being accessed by only one platform, data being routed to online servers can expose the target user's data to hackers.
What are the Best Skype Spy Apps?
1. mSpy – Best parental control spy app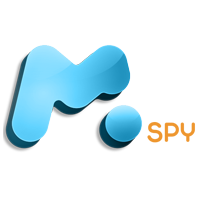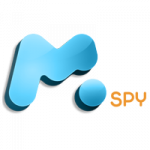 Free version: Yes (7-day trial period)
Cost: $26.99 per month
Achieve top-notch Skype monitoring through cross-platform activity tracking on mSpy. mSpy is among the top Skype spy apps available for both Android and iOS devices.
This Skype surveillance app enables monitoring by displaying information it collects from the tracked device into your dashboard. Its easy-to-use intuitive dashboard displays both qualitative and quantitative data showing the number of texts and time spent on monitored activities as well as detailed information on your target phone.
The mSpy app has capabilities that enable it to store, access and restore lost or deleted messages in the event of a lost phone. This feature is also useful as a backup for helpful information that might be lost in case of device loss. Aside from its keylogging feature, the mSpy app can also record phone and VoIP calls.
Additionally, mSpy displays a map-like representation of directions to the target device. You'll be able to find out where child is at any given moment within a short amount of time.
It also offers blocking capabilities for control of social media usage and restricting certain websites limiting the target phone's time spent online.
The mSpy app comes in two packages. Basic package is as the name suggests and features standard range options while the top of the line options are offered in the premium package.
Pros:
Can also spy on target user's FB, Snapchat and WhatsApp accounts
GPS tracking
Cross-platform compatibility
Easy to understand interface
24/7 customer support
Cons:
Requires rooting for some Android-based OS
Hidden application function sometimes may not work
2. FoneTracker – Free Skype spy app


Price: Free
Monitor every aspect of your targeted device's Skype account using the FoneTracker app.
FoneTracker is deemed as one of the best Skype spy apps because of its numerous functionalities and versatility. This easily accessible phone monitoring app is free yet offers every piece of information from your target device.
To set it up, you just need to download and install FoneTracker in your target device. Next, create a new account and register the app with a new password in the monitoring device. Sign in the newly created account in the target device. Toggle FoneTracker's visibility off in the target device if desired. Then go ahead and access the control panel from your monitoring device.
After the app setup, you can get a live feed on your portal showing the current location as well as control certain operations and unwanted activities on the target user's social media platforms. Live GPS location feed provides a real-time position of the phone being tracked. Even while on the go, a monitored device is continuously being traced. Easy monitoring capability is possible thanks to the simple interface of FoneTracker that displays all relevant information.
Pros:
Cross-platform compatibility across devices
No root access required
Easy to use interface
Background monitoring
24/7 customer support
Small downloadable size (3MB)
Cons:
Needs physical access to the target device
Complex set up in target phone
3. Hoverwatch – Offers calendar tracking and notes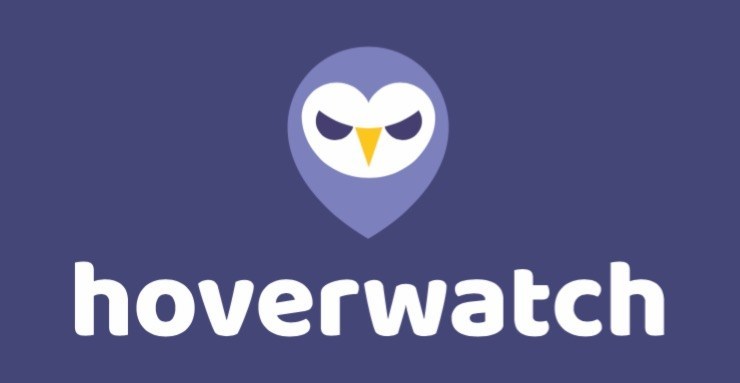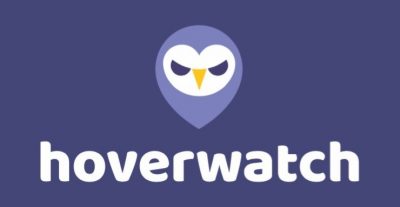 Free version: Yes (3-day free trial)
Premium package $24.95 per month
Designed for parents who want to be a watchful guardian over their tech-savvy children, Hoverwatch can monitor not only the Skype activities of their children but every social account, message and call that they get. This makes it among the best spy apps available on the market. You can also enjoy access to call logs, SMS and record calls from a remote distance with Hoverwatch.
Despite its similar features to other spy apps, Hoverwatch stands out by allowing access to download files that are sent and received on the tapped phone in real-time. Your loved one is never too safe away from your eyes. Record calls and surrounding sounds using Hoverwatch to add an added layer of security while keeping a keen eye.
Hoverwatch's in-depth programmed software gives you access to the calendar and web history of the target device. Through this, you can track down your loved one's planned events and know their schedule ahead of time. Hoverwatch also allows access to contacts in the device and saved notes.
Another outstanding feature of this Skype spy app is that it can access the front camera during calls to show what it views. Record your loved one or employee to have video proof at certain times when they do things out of place. Take photos remotely to get a glimpse of where your child is and keep them accountable.
Coupled with geofencing features, Hoverwatch utilizes the location permissions on Android and iOS to pinpoint the exact coordinate of the target phone.
Pros:
Provides access to extensive options like calendar tracking and notes
Can use the camera to take photos and videos remotely
Remains anonymous through its hide-app feature
Geo-fencing to triangulate the device's position
No root access is required
Cons:
Pricey package
Needs physical access to the phone for initial setup
4. TheTruthSpy – Offers remote camera access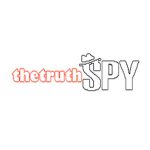 Free plan: No
Basic package: $21.99 per month
Premium Package: $25.99 per month
Gold package: $30.99 per month
Hop into the world of under-the-radar anonymous care with the use of this feature-packed Skype spy app. The TruthSpy is a classy one-time package that fits all of your online monitoring needs.
From being a social media monitoring champion, TheTruthSpy Skype spy app holds rather intuitive features like text message access, email access and call recording. Stay up to date on the whereabouts of your loved ones by keeping in touch with their social life.
Care has never been subtler than with TheTruthSpy. This spy app comes equipped with a camouflaging feature that disappears from the mainframe of the operating system. While other anonymous apps appear in the phone's list of installed apps, TheTruthSpy handles anonymity like a pro. This app completely disappears into the firmware without lagging the system performance.
Moreover, you can keep track of your employees' Skype records by getting a live feed of their internet browsing history. Secret call logs are also sent to you for scrutiny and the TheTruthSpy's preventive reveal software prevents its activities from being uncovered.
TheTruthSpy would not be complete without GPS tracking and geofencing. Through these, you'll be able to find out the exact location of your loved ones and employees in real-time.
Setting up this app is quite simple. Download the app in the target phone, enable third party app installation (if disabled) and install the app and sign in using account details. After these, allow access as a device admin and enable silent monitoring by clicking the "Hide Icon TheTruthSpy."
Pros:
SMS and call tracking
Social media monitoring
Remote camera access
Geolocation
Minimal download size
Cons:
Does not enable file download
Needs access to the target phone for installation
Needs root access on Android OS
Pricey service package
Non-rooted phones get limited features
5. iKeyMonitor – Offers word filter through AI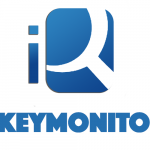 Free version: Yes (7-day free trial)
Price: $59.99 per month per user or $349.99 per license per year
ikeyMonitor is also an intuitive Skype spy app that you should check out.
Built with automatic keyword detectors, this monitoring app is the best line of defense for your loved ones against threats children are exposed to while on Skype. iKeyMonitor utilizes artificial intelligence embedded into the interface to screen out hot words that raise flags based on different contexts. This is also useful in an organizational setting as specific keywords can be used to track whether employees leak out company secrets for a profit via Skype.
You can also ensure total control over content that flows into the target phone through ikeyMonitor's easy to use online dashboard. You can keep track of the different types of information accessed by your loved ones. The app also offers access to screenshots, SMS, calls and other social media accounts.
Take full control of your child's time online through the screen time limit feature. This allows you to set timers on specific applications like Skype.
Pros:
Smart, intuitive word filter
Call recording
Geo-location and geo-fencing
Website tracking online
Chat monitoring on Skype, SMS and other social media platforms
Set time schedules for app use
24/7 support
All Skype spy apps discussed above are all effective in monitoring your loves ones' or employees' Skype activities. Most of them can also be in stealth mode so target users will not know that you spy on them. However, even if the spy apps cannot be detected, it's always best to ask for consent first, especially if you intend to use these spy apps on your friends and employees.
FAQs
How do Skype spy apps work?
They work by channeling specific information tapped from the target phone, send it to online servers then to the platform's user dashboards. Users will then be able to access all information that the target phone has.
On what devices can Skype spy apps work?
They can generally work on all kinds of Android and iOS devices.
Can Skype spy apps be seen or detected by the target user?
No. Almost all Skype spy apps are not visible on the mainframe. They have in-built cloaking programming that hides them from the main view so target users will not be able to see them.
Do Skype spy apps need root access to function?
Not all of them. Some spy apps bypass the need to root phones while others require root access.
Do I need physical access to the target phone when installing?
Yes and no. Android phones need physical installation as a security feature against unlawful access. However, iOS devices are cloud-based and iPhone can receive apps if they are approved from the cloud.