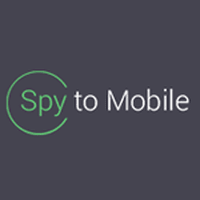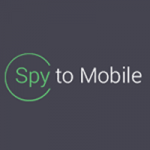 With this digital generation, different factors spark the need for a monitoring or surveillance service. Some of these factors include safety purposes, maintaining things in check, and also suspicion raised by the target. Spouses, employers, and parents have different needs for spying on their targets. For any spying reason, it is important to select the best spy application to attain the intended objectives.
SpyToMobile is one of the best monitoring service suitable for parents that want to keep tabs on their kids. This parental control service offers a wide range of features that allows you to collect all necessary details from the target users remotely. This post will conduct an in-depth review of SpyToMobile. It will outline what it is, what it can do, associated pros and cons, its cost, customer's view on SpyToMobile, and the effectiveness of its customer support.
Table of Content
What is SpyToMobile?
SpyToMobile is an android-based aggregation software used for remote tracking and monitoring a target device. This service is designed to collect details on stealth mode. This means the target phone user will not be aware of the spy aggregation software running on their devices. SpyToMobile offers real-time tracking of the target device and control of various data. Parents mainly use it for tracking and monitoring their kids. It may also be used by employers and spouses to monitor employees and partners, respectively.
With this service, you can know your kid's current location, view contact list, call history, and read SMS messages. This service is ideal for parents who may need always to know the location of their kids to keep them safe. Compared to other spy services, SpyToMobile does not perform many operations. It only offers essential spying. This includes monitoring calls, text messages, location tracking, and collecting Viber and WhatsApp messages. SpyToMobile can monitor up to 1000 mobile phones using a single SpyToMobile account. There is no limit to the license offered for a single account.
What are the pros and cons of using SpyToMobile?
Pros
Operates on stealth mode
Cheap
Works in all Android versions
It provides essential information, such as messages and calls.
Cons
Does not provide emails and browser history
You cannot record calls or surround sounds
Limited to the android operating system only.
Lacks several features needed in spy applications
What can SpyToMobile offer?
The functionalities offered by SpyToMobile are based on its features. The following are some of the functions you can attain using SpyToMobile.
Contact list
This feature of SpyToMobile allows you access to all contacts saved in the target device. It is an important feature that must be present in all spy applications. This is effective for parents to determine who their kids have in their contact list. This is essential when deducing who the target user might be communicating with. This will ensure that kids are safe and communicate with good company to avoid bad vices such as drug use.
SpyToMobile collects all call logs. This includes both the incoming and outgoing calls and also the contact information. You can view the duration and time for the calls, including the phone numbers. This allows parents and spouses to analyze whom their kids and partners talk to respectively. SpyToMobile service can block unwanted calls in the target device. Parents can, therefore, protect their kids from contacting strangers who may cause harm to them or engage them in harmful activities. This allows parents to keep their kids safe from bad company.
Text messages monitoring
SpyToMobile has a powerful feature that allows you to view all SMS conversations on the target device. Message monitoring provides access to timestamps and contact details. With this service, you can also gain access to deleted messages on the target device. This is effective for SpyToMobile users in restoring deleted messages. Parents can control their kids from harmful engagement such as drug abuse and rogue parties, This is by monitoring their SMS conversation and blocking unwanted messages.
SpyToMobile provides access to Viber and WhatsApp messages, and it is limited to these social media platforms. Parents can maintain the safety of their kids by tracking and analyzing both Viber and WhatsApp messages. Monitoring Viber messages is only possible for rooted phones and required android version 4.11 and above.
Accurate location tracking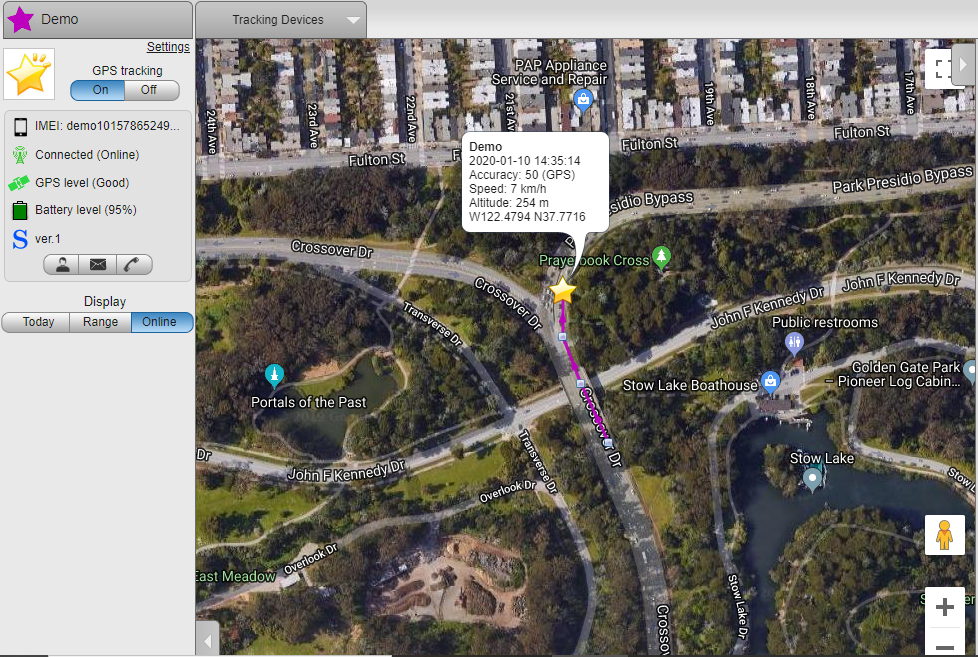 With SpyToMobile, you will receive regular updates on the exact location of target users. This feature demands a good internet connection to work. With a poor connection to the internet, it is possible to obtain the wrong locations on the map. Because this feature operates discreetly, it requires the screen to be turned off.
Parents can easily trace the location of their kids and keep them safe in case of any uncertainties. This feature provides a map. It also captures the IMEI number of the target device, battery level, connection status, and the GPS level.
An essential feature of this app is the ability to remain hidden in the target user's device. It operates in the background without the knowledge of the user. This feature makes this application an effective spy service because it is difficult to detect.
How much does SpyToMobile cost?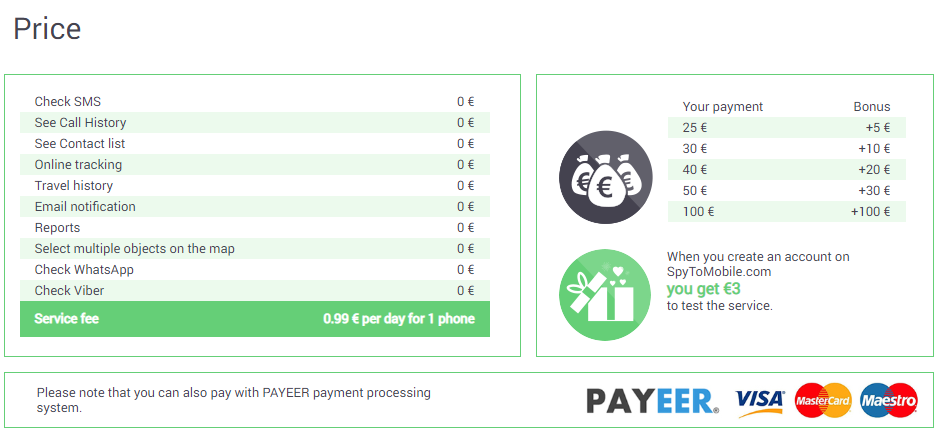 SpyToMobile is one of the cheapest spy services available. SpyToMobile offers a free trial version before users can purchase it. The service allows you to spy on a single phone at the cost of €0.99 daily. When you create an account on SpyToMobile.com, you also get a bonus package. In most cases, you will get €3 to test SpyToMobile. Some customers have raised concerns that they are forced to buy SpyToMobile instead of daily payments. Purchasing this software will cost you between €25 to €100.
Different payment options are available for SpyToMobile, including credit cards and PAYEER among others. SpyToMobile allows a refund only once. Buying another subscription to SpyToMobile later will not be subjected to a refund. Purchasing SpyToMobile on the discount process will not provide for a refund.
Compatibility
This platform offers a demo version for users to assess how SpyToMobile works. Although the service lacks a good interface, it performs excellent work involving tracking and collecting information. This application runs only on Android phones and no information is provided on other supported operating systems.
To use SpyToMobile, you need to install the software on your kid's smartphone physically. All information collected on your kids will be sent directly to your SpyToMobile account. This will allow you to monitor your kids remotely.
What do SpyToMobile customers say about its service?
SpyToMobile has few users. Most users complain about the services offered by SpyToMobile. This has been contributed by the poor customer support and the issue of users forced to purchase SpyToMobile. The failure of SpyToMobile to support other operating systems has prevented several users from tracking target users on different platforms. The poor user interface has also accrued to issues faced by SpyToMobile. However, some users are happy with the basic services offered by SpyToMobile in monitoring and tracking target users.
How good is SpyToMobile's customer support?
SpyToMobile lacks excellent technical and customer support. Additionally, the service does not offer 24/7 customer care support. It is not possible to make direct calls to the support center in case of urgent issues. Contacting SpyToMobile customer support is via email, which takes too long to get feedback. Getting feedback is not guaranteed. SpyToMobile ought to provide a valid mobile number for customer support. This will allow users to get a quick response to their issues and complaints.
Conclusion
Anybody interested in tracking and monitoring their loved ones can opt for SpyToMobile. Furthermore, this service will help you to monitor basic activities such as text messages, calls, GPS locations, and IM chats. IM chats include WhatsApp messages and Viber messages. SpyToMobile does not have important advanced features. Such features include call recording and monitoring social media platforms, among others.  It also supports android devices only and this is a disadvantage to iOS users. However, on the other hand, it is cheap at providing basic spy services.
FAQs
How do I monitor using SpyToMobile?
To monitor a cellphone, install SpyToMobile on the target phone. It is only possible to monitor a phone with SpyToMobile aggregation software installed and running on it.
Can the target user detect the monitoring?
No. SpyToMobile operates in the background. Stealth mode keeps this app invisible to the target user. However, cyber-oriented individuals may detect monitoring using their skills and knowledge. However, this process may take longer.
Does SpyToMobile monitor social media platforms such as Facebook?
SpyToMobile is only limited to monitoring WhatsApp and Viber messages. Monitoring Viber messages required a rooted phone with an android version of 4.11 and above.
How do I get information from the target phone?
All information collected by SpyToMobile is sent to your SpyToMobile account. Log in to your account to view the collected information.
Can I delete my account if no longer interested in the SpyToMobile app?
To delete your account, contact SpyToMobile support using the email tied to the account. However, the account will be deleted when terms of the settlement with the payment system are completed.