When doing an online public records search, there are several useful websites and services you can use. These services provide information about anything, including criminal records, marital records, birth and death records, government records, education data, and more. While other public records services will give you all the information you want, most data finders specialize in a single category. For instance, you can use a particular records search site to find criminal records and another for government information. They're also public records search services that offer double information on related categories like birth and death details.
In this piece, I review the best public records search services in general. Regardless of the public records finder specialization, I look at the general performance, and how every service compares to its competitor.
Table of Content
What are Public Records?
Simply put, public records are documents filed by public businesses or the authorities. Public records can be marital licenses, birth and death certificates, arrest warrants, court cases, criminal files, obituaries, company constitution, and many more. This implies that these records can be searched and found online at later dates.
Local authorities and other government agencies around the world are now digitizing these files and making them publicly available. Thanks to this, whether you're trying to find birth/ death certificates of a loved one, need to retrace past court cases, or even want to refer to an orbituary of public figures, the current digital era has made that possible. There are several public record search services available online. Some records finders are free, while others offer premium packages – of course, coupled with extra search features.
Most states in the US use different criteria about the records that can be accessed publicly. Even so, you can still publicly find sections of these somewhat restricted records over the internet. For instance, you can quickly get information about an individual's bankruptcy, arrests, court cases, and general criminal records using the best public records finder. Furthermore, every state government in the US is required to record information about convicts like sex offenders publicly. And according to the 1966 Information Act, anyone is liable to access these records any time without restrictions.
What are the pros and cons of doing public record searches?
Pros
Get background information about people
Know more about your dates
Safety assurance
Get easy to read reports
Cons
Pricey
information might not be accurate/available
Criteria used to select the best public records database
The best public records finders offer information that is easy to digest and can be found in one place. These public records search sites pull all the files from several repositories and puts them in one place – making it quicker and easier to run a background check on what you want. Here are the factors to consider:
An excellent public records finder should offer the search results quicker, and not take weeks or months. However, we understand some records will generally take longer [hours] while others can take minutes to generate.
You should choose a public records database that offers multiple search options to increase your chances of getting more information about several categories. For instance, effective public records finder can give records about birth, death, marital, and even inheritance, all one place.
All the listed public records search sites offer great value of their price, and most of them are very affordable, if not for free. As a consumer, you should ensure that the information provided matches the money you've paid for – nothing less. Moreover, you should also consider trying out free versions of these public records. Bear in kind that some of the listed expensive options make up with extensive repositories of records and search features that you'll find useful.
Accuracy in the search results is a must-have feature for the best public records database. Unfortunately, some public records search sites give inaccurate data about several records.
Public records services are still somewhat advance and technical, and you'll often need assistance. An excellent public records database should also offer unbeatable customer support that is available 24/7. And if this is not possible, there should be an extensive knowledge-base system that can give you enough information about their service whenever you're stuck.
Best Public Records Search for 2020
Here's the list of the best public records databases that you can use to find information about various categories.
Note: Bear in mind that some of these records finders only offer data that is available publicly. Moreover, a section of public records cannot be accessed directly online, but you can still get them by visiting local records posts. Also, take caution that some of the publicly available records might not be authentic or accurate.
BeenVerified
Price: Starts at $26.89 /month.
Free trial: 7 Day Membership Trial with unlimited reports for $1.00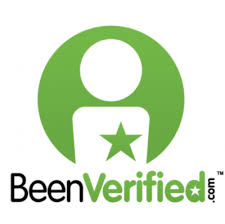 BeenVerified tops the list as the best records database for 2020. This is a highly reputable service that is trusted by a large user-base. BeenVerified offers a simplified user-interface that you can use to search public records, and it'll give you detailed reports to your searches. Ideally, BeenVerified is an excellent choice if you want to find criminal records of someone.
BeenVerified offers information about the following categories:
Court cases
Criminal records
Case numbers
Offense information
Relatives and associated members
Arrest records
Country records
Property ownership licenses
Bankruptcy records
Civil statements
Tax records
Address details
Full names and aliases
Pros
Affordable pricing rates
Easy-to-use website design
Offers easy-to-read reports
Offers mobile apps, both Android and iOS
A comprehensive public records search
Business search records
Cons
Limited premium plans
Lacks 24/7 calls support
Doesn't automatically update reports
People Looker
Price: Starts at $22.86 /month.
Free trial: 7 Day of unlimited reports for $1.00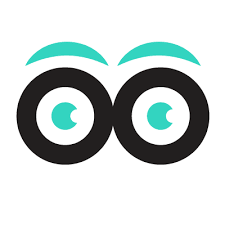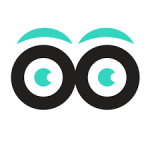 People Looker prides itself on offering fast search results from a massive public records database. The service also couples the records with an easy-to-digest report for your usage. People Looker is downright one of the most time-saving public records finders.
People Looker offers public records in the categories, including:
Satellite maps
Property and Tax records
Home value
Building and specs records
Buyer and Seller records
Sales prices
Co-owner details
Arrest and allegation records
Warrant records
Country assessor records
Parcel data
Traffic and speeding records
Individual's present and past property details
Detailed criminal records
Most wanted lists
Pros
Transparency
User-focused approach for background checks
Cheap rates
Mobile apps for Android and Ios
Detailed reports
Cons
Not certified by FCRA
Lacks 24/7 customer support
TruthFinder
Price: Starts at $27.78 /month.
Free trial: 5 Day-Trial of unlimited reports for $1.00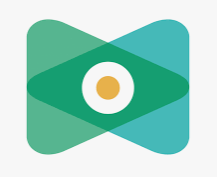 TruthFinder is a top public records search engine that specializes in providing information about online identities as well as criminal and asset data. The search engine offers dedicated apps for both Android and iOS devices. This implies that you can easily search for public property records, or even social media profiles hassle-free.
Here's the list of searches that TruthFinder offers:
Social media profile information
Reverse email monitoring
Reverse phone monitoring
Deep web search
Educational data
Home address history
Property records
Sex offenders files
Criminal records
Weapon ownership permits
Friends, roommates, or inmate records
TruthFinder is also widely preferred, considering its ease of use. The system is well optimized and integrated, whereby you can input minimal data when searching and you'll get a well-detailed report of the results. However, you'll have to provide personal information like your name, surname, city, state, and address.
Pros
Unbeatable customer support includes toll-free contact number
Saves time searching
Quick and accurate results
Confidential search activity
Fastest service for learning your family tree
Cons
Lacks transparency in its pricing
Lacks a live chat service
Somewhat pricey rates
Instant Checkmate
Price: Starts at $34.78 /month.
Free trial: 5 Day of unlimited reports for $1.00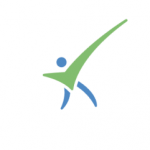 Instant Checkmate makes the task of searching public records about people look easy, and quite simplified. The service presents a friendly site that lets you get around quickly if you're new. You can also use Instant Checkmate to trace records of your relatives and family tree. Others have also used Instant Checkmate to search for records of their spouses and children.
Here are some of the features that allow Instant Checkmate to be one of the best public records search engines for 2020:
Gives a mobile app
Allows for people and family tree searches
Reverse phone monitoring
UCC records
Gives detailed premium reports
Confidential searches
Lets you search by name, address, email, or mobile number
Firearm licenses
Business records
Investigate on people close to you
Unbeatable customer service
Arguably, Instant Checker gives the most detailed reports in the industry, and this is mostly applicable to its premium users. Paid users can also enjoy Instant Checker's online investigative capabilities.
Pros
Accurate search results
$1 for 5-day trial
Highlights false information
In-depth search into past marital status
Detailed reports
Cons
Somewhat expensive than competitors
Lacks ad-hoc or singular reports
It offers monthly subscriptions only.
Intelius
Price: Starts at $29.95 /month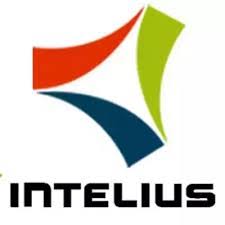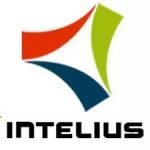 Intelius is also an excellent option if you need a search engine that can give you comprehensive reports whenever you do a public records search. The service provides an extensive monthly subscription for its two packages, including the Premier plan and Premier Plus.
With Intelius, you can search the following public records:
Tax records and evasion reports
Criminal records
Drug trafficking and related offenses
Security fraud reports
Address records
You can also find in-depth public records on these background checks:
Misdemeanors
Criminal background reports
Felonies
Sex offenses
Traffic violation reports
Reverse phone monitoring
Court case records include dates and types
Disposition filing dates
Intelius also offers unbeatable customer support, which is currently rated the best in the industry, thanks to its speedy replies and solutions. Their mobile apps can also be described as the best in design, lightweight, and incredibly quick when using.
Pros
Accurate results
Straightforward reports
Available single reports – but on purchase
Fast results
Identity theft protection
Cons
Unreliable customer support
Doesn't save past reports
PeopleFinders
Price: Introductory fee of $9.95/first month
Free trial: 3-5 Day of unlimited reports for $1.00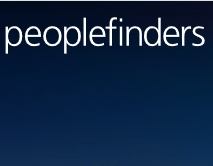 This giant public records finder is widely known for being lightning fast, allows for deep search, and holds a whopping 43 billion records. People Finders is also the longest standing search engine for finding people and has provided them with accurate information for three decades now.
You can use PeopleFinders to search for various people records, including:
Background checks
Criminal records
Public records
Reverse phone monitoring
PeopleFinders also offer dedicated mobile apps for both Android and iOS devices. Unfortunately, the service can only be accessed in both the US and Canada.
Pros
Lightning fast
43 billion records
Offers deep search
Extensive reports
Mobile apps for Android and iOS
In-depth knowledge-base system
Identity theft protection feature
Somewhat affordable rates
Cons
Only available in the US and Canada
US Search
Price: Starts at $19.95 /month.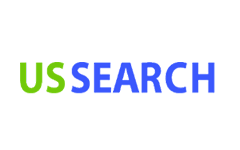 This US-based public records finder gives the best value of your money, given its tailor-made services that can fit your budget. Moreover, US Search also provides a pay-per-query option that is excellent if you're an occasional visitor.
The service also prides itself on finding records from several sources – expanding the possibilities to what is available as public records. Here're some of the records you can discover using US Search:
Device location and data
Public social identities
Names, and addresses
Family member records
Neighborhood information
Photos files
Property records
The US-based search engine is also a great choice if you want to find birth parents and confirm if you were initially adopted.
Their customer support is also fantastic and includes a well laid-out FAQ section that can give you all the information you need to tackle common challenges about US Search usability. You can also reach them directly using a ticketing system.
I also learned that US Search is also one of the few public records finders to return precise results faster than its competitors. Sadly, the service can only be accessible in the US, as well as Canada, but geo-restricted to the rest of the world.
Pros
Easy to use
Affordable
Accurate results
OmniSearch feature for unlimited searches
Several search options
Cons
Limited customer support
Doesn't organize results chronologically
Somewhat inaccurate reports
Final Verdict
While all the listed public records finders above are the best for 2020, I highly recommend using BeenVerified. The service is very reliable and provides the most accurate results and at affordable prices – giving great value for money.
You should also bear in mind that most of the listed public records search engines are restricted to the US, Canada, Europe, and parts of Oceania. Therefore, I suggest using a powerful tool like a Virtual Private Network (VPN) when using the services above.
FAQs
What can I use public records search services for?
You can use these service providers in numerous ways. Mostly, these services provide information about people such as your neighbor, your new date, your friend, and your lost relative.
Are the searches safe?
Yes. These services are safe, and your searches are also anonymous. No one will know you looked up information about them.
Can I search for people from other countries?
Most of these search services offer records for people located in the US and maybe Canada. Very few or none may offer international searches.
Will I be charged if no results were found?
Yes, you will be charged. These services charge per report basis and not result basis. For instance, let us say a criminal record was not available; you will be charged for performing the search.
How do I get a refund?
If you are unsatisfied with the service or the results, you can request a refund. You can do this by contact customer care via email or make a call via the customer care line.