In this digital age, it is a necessity to check up on your employees, kids, your dear ones, and other people you care for. This might seem like an easy task, but it is not. Checking up also requires taking necessary measures to ensure that the target individuals are safe. In the case of employees, you want to make sure that productivity does not reduce or company secrets are not revealed. To properly check up on people you care for; you need a robust tracking app. In this article, we will look at the best iPhone tracking apps.
Table of Content
Why use an iPhone-tracking app?
An iPhone-tracking app is essential if the target individuals use an iOS-based smartphone – iPhone. An iPhone-tracking app will monitor and report all the activities that the target individual performs on the device. Some of the activities include calls, texts message, instant messages, and browsing activities, and even you can track their real-time location. The iPhone-tracking app also gives you a sense of control in which you can set alerts. For instance, you can get an alert if an employee or when your kid goes into an area where they are not supposed to be. You can also protect your kid from various online injustices, including cyberbullying.
Pros and cons of iPhone tracking apps
Pros
Advanced tracking features
Remotely monitor calls and texts on the target iPhone
Get access to instant messages on the target device
Location updates in a real-time manner
Protect your kids from online danger
Assert quality control and use of company devices
Cons
Pricey plans
Advanced features require jailbroken devices
What to look for in iPhone tracking apps
There are numerous apps in the market that promise to deliver quality services. Most of the apps do not deliver what they promise.  This is the reason why we will look at the factors to consider or features the best iPhone tracking app should have.
Compatibility: The best iPhone tracking app should be compatible with almost all iPhones in the markets. This encompasses compatibility with the various versions of iOS and includes support for the latest version. Also, the app should offer regular updates and upgrades.
Ease of Use: The tracking apps should offer great usability and not be too technical. For instance, it should be easy and quick to install the apps. Furthermore, the apps should not require a jailbreak to function. The dashboard should also offer information in a consolidated manner and enable you to interact with the target device.
Stealth mode: Besides the ease of use, the best iPhone tracking apps should not be visible or raise suspicion to the target individuals. Additionally, they should consume low resources.
Robust tracking and monitoring features: For better tracking results, the best iPhone tracking apps should also offer monitoring features. These features ensure you can track calls, SMS, chats, files, and also know what target individual are doing on social media platforms. These features should also give you the ability to block or make exceptions on what a user can do on the target device.
Location Tracking: For total tracking, the apps should offer geolocation tracking services that might include the use of GPS. Location tracking is essential as it enables you to get accurate real-time location updates on the target individual.
Customer Support: Customer support is essential an essential requirement for the best iPhone tracking apps. Excellent customer service will ensure that all your problems are attended to; you get recommendations and know-how to get the most value of your money.
Privacy and legal: All tracking should be legal and private. The data from the target individuals should be protected from prying eyes and only be visible to you. Additional, the tracking service should also ensure the safety of the target device by ensuring no compromises from malware and other related vulnerabilities that exploit the tracking service
Best iPhone Tracking Apps
Using the above factors and thorough testing of various tracking apps, below are the best iPhone tracking apps for 2020.
1.      mSpy – The all in one iPhone tracking solution
Price: $16.66/month (1 year premium plan), $39.99/month (3 months premium plan), $69.99/month (Monthly premium plan), and $29.99/month (Monthly basic plan)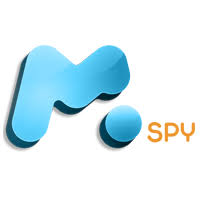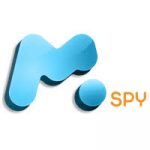 This is the industry-leading iPhone tracking app. It has a large user base and has been around for a while. mSpy specializes in monitoring and parental control. This makes it suitable for parents, guardians, or anyone wanting to track people they care about. Also, it can be used by employers on organization iPhones to track and monitor employees. This best iPhone tracking app updates information every 5 minutes, its stealth, and is compatible with most iPhones.
Its features include call monitoring – incoming and outgoing calls, access to call records and history, and the ability to block calls. SMS and messaging apps tracking, this feature tracks texts and also messages from various social media platforms, supported platforms include, Instagram, Viber, WhatsApp, Skype, Facebook, Snapchat, Skype, and a lot more. You can check emails, view browser history, and use the key logger for all keystrokes on the target device. There is also geolocation tracking, including geofencing and using the GPS tracker to know the location of the target individual in a real-time manner.
mSpy works on both jailbroken and non-jailbroken devices. Jailbroken devices benefit more because most features require access privileges. Nevertheless, you get all the essential functionalities on a non-jailbroken device. To start tracking using mSpy, all you need is a subscription plan and iCloud credentials for the target device. However, you might need physical access is the target device has 2-factor authentication or when jailbreaking it. mSpy has an intuitive dashboard, and you can perform all actions remotely.
Pros
Does not need jailbreak to work
Easy to use dashboard
Doubles as a parental control app
Excellent tracking features
Great customer service and support
2.      FlexiSPY – Advanced monitoring and tracking
Price: Starts at $29.95 a month for the lite plan up to $349 for 12 months for the extreme plan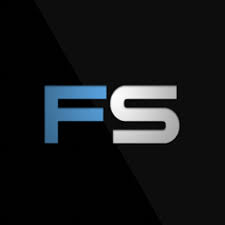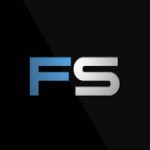 FlexiSPY is a top-notch iPhone tracking app that offers employees tracking and parental control features. This tracking app offers robust tracking and monitoring features and functionalities. With FlexiSPY, you can know what happens in your company iPhones as well as protect the digital space of your kids. One of the best things about FlexiSPY, they offer preinstalled devices, and hence they eliminate the hassle of downloading and installation. It also supports the latest iOS version.
On the iPhone, FlexiSPY offers more than 150 plus features for tracking and monitoring the target device. The powerful ones include monitoring calls and surround listening. With this feature, you can listen to a conversation and even record what is happening on the background via the iPhone's microphone. This is essential for quality control. The app also allows you to track SMS and other chat apps, including WhatsApp, Facebook Messenger, Viber, Skype, Hangouts, Tinder, Instagram, and others. You can also view media files, use the camera remotely, access contacts and calendar, and use the key logger to view any strokes on the keyboard; you can also monitor and track the internet activities, emails and create hot words for custom alerts. Additionally, you get to track the location of the target individual in a real-time manner.
To start tracking with FlexiSPY, you first need to register an account. You can then request remote installation, or get the preinstalled device. To get access to powerful features, you need to jailbreak the iPhone or less you get access to essential features. FlexiSPY offers a user friendly and easy to use dashboard, and there is a mobile viewer.
Pros
Powerful features
Excellent customer service
Preinstalled on device
Offers remote updates
Hassle-free money-back guarantee
Works with non-jailbroken iPhones
Cons
Advanced features require jailbroken iPhones
3.      FoneMonitor – Track any activity on iPhone
Price: $39.99/month (Monthly subscription)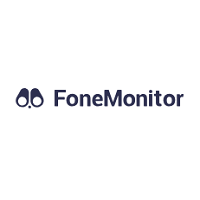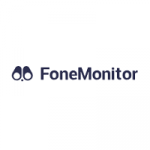 FoneMonitor is a top tier iPhone tracking app with powerful features and an easy to use dashboard. This app is suitable for tracking any information on either your kid's or employee's target device. It is simple, legitimate, and gives you peace of mind while doing the entire job remotely. It is fully compatible with most iPhones and even supports the latest iOS software.
Its notable features for the iPhone include the following. Text message and call monitoring, this feature allow you to access all phone call, and contacts as well read incoming and outgoing texts messages. You can track messages on social media platforms such as WhatsApp, Facebook, Snapchat, Line, and so much more. You also have access to browser history, notes, and events and multimedia data stored in the target device. Additionally, you can monitor all applications and even access photos and videos in the applications. You can also access the location of the target device.
To start tracking with FoneMonitor, you need to signup, confirm the iCloud credentials, and finally, start monitoring, no jailbreaking required.
Pros
Simple yet powerful features
No jailbreaking
No app installations
Excellent 24hr technical support
100% secure with no plugins required
4.      PhoneSpector – Simple tracking for iPhone
Price: One-time payment: $29.99 basic plan, $69.99 pro plan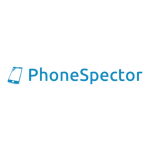 PhoneSpector is also one of the best iPhone tracking apps geared toward parents who wish to track what their kids are doing on their iPhones. It is also suitable for employers who want to track and monitor company-owned devices and what activities employees do on their phones. Finally, PhoneSpector can be used by anyone who wants to track and monitor the activities of their dears ones. It works with most iPhones and even the latest iOS version.
This app can monitor calls and contacts, SMS, and chats from various social media platforms. You can also view pictures and videos on the target device. Additionally, you can track the real-time location of the target device. This app does not require a jailbroken device to work. All you need to start tracking is to sign up and the credentials of the iPhone. It has a simple and clutter-free dashboard that presents the necessary information.
Pros
Great necessary features
No jailbreaking
Expert support form technicians
One-time payment with free upgrades
30-day Money Back Guarantee
100% safe
Cons
Offers fewer features
Lacks advanced features
5.      Find My iPhone – Robust inbuilt tracker
Price: Free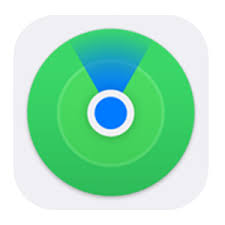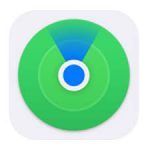 Find My iPhone, also known as Find My, is Apple's inbuilt app and integrated service for tracking your iPhone and other Apple products. Unlike other best iPhone tracking apps on this list, Find My only offers location-based tracking. There are no advanced features for monitoring other activities on the target devices,
With this app, you can locate your iPhone, your family member's iPhone, and even your friend's iPhone. Its features include playing sound at a maximum volume to help you located the target device. Lost mode, lock the iPhone with a passcode and allow anyone finding to call you, and erase iPhone, this feature wipes all the data and settings in the target device. You can also view the location of the iPhone in the provided map. To use Find My app, all you need is an iOS device such as iPhone and iCloud credentials.
Pros
Robust security and privacy features
Location-based tracking
Integrates well with the iOS system
Free
Cons
Not suitable for tracking and monitoring
Conclusion
Tracking and monitoring help in various ways and help in keeping your kids out of danger. If you are an employer, you will also know if the company devices are put into good use and what actions to take to enhance productivity. The above best iPhone tracking apps offer the best value for your money with their robust tracking and monitoring features.
FAQ
Is iPhone tracking legal and safe?
Yes, iPhone tracking is legal and safe using the above apps. Employers do not need permission to track company devices. This, too, applies to parents or guardians who wish to track their kids. Other than that, you may need consent to track other people's iPhones.
Do I need to jailbreak an iPhone for tracking to work?
Most of the best iPhone tracking apps will work with both jailbroken and non-jailbroken iPhones. However, to get the most out of the apps, such as advanced features, you need a jailbroken device.
How can I start tracking the target iPhone?
All you need is to sign up with the above best iPhone tracking services, and the iCloud credential for the target device. If the target devices use 2-step verification, you need physical access to the device.
Can I track other iOS devices?
Besides iPhone, you can use the above services to track iPads that run on the iOS software. This is because all you need is an iCloud credential. Note, some services might not support iPads
Are the above apps stealth?
Since they use an iCloud credential and no installation of apps, the above best tracking apps are invisible. The target user will never know.