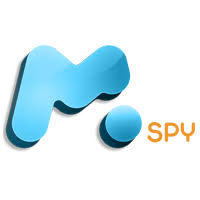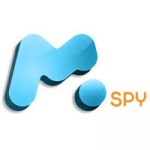 Do you want to keep tabs on your children? If yes, then mSpy parental control service is what you need.
Most parents worry stiff if their children stay late. The thought of harm, trouble, or getting lost will have any parent on pins and needles. But did you know that the online safety of your child is just as crucial as the safety of the child outside the internet realm? Trends and statistics show that online safety for children is escalating. Today, there are a lot of online dangers that your child may be exposed to. Cyberbullying, online fraud, phishing, online predators and sexting are just some of the dangers that might befall your child should you not know how to prevent.
As such, you should ensure that the internet is a safe place. To avoid being worried about the online safety of your child, you must take the required action. This includes using a trustworthy parental control application. Parental control apps ensure your child only accesses the 'secure' internet side. Furthermore, you don't have to overwrought about your child engaging in online trickery.
If you are looking for an excellent parental app, well, we have one for you: mSpy.
Table of Content
What is mSpy?
As mentioned before, mSpy is a mobile parental control application that allows parents and guardians to monitor the activities of their children on the phone. The app is designed for smartphones and monitors several activities.
mSpy will log the activity and information of your child on and off the internet on your device. mSpy is undoubtedly a leading monitoring application, and below, we find out why. Read on.
What are the pros and cons of using mSpy?
Pros
mSpy has support for both tablet and mobile devices so long as they run on either iOS or Android
mSpy offers you one week trial period
mSpy offer not only online monitoring but also offline monitoring such as current GPS location and multimedia
Cons
Both basic and premium subscription plans are slightly pricey compared to other parental control apps
To have premium features such as instant message monitoring, you need to root your Android device. If it is an iOS device, you need to jailbreak it.
What can mSpy offer?
mSpy provides several services. Some of the services offered are limited to the premium subscription, albeit most are available in the basic plan. With a user-friendly customer area, customer support always readily reachable, different subscription packages, you will definitely have an experience that is worth every dollar you pay.
With mSpy you can:
Know your child's current GPS Location
mSpy allows you to locate the position of your children at any time of the day. Knowing where your children are at a particular time is important. It will help you determine whether they are safe or not.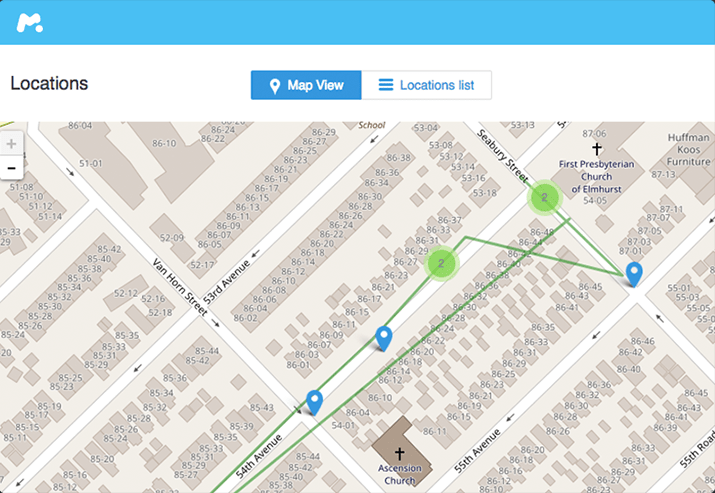 Manage your kids' online life
With mSpy, you can monitor your children's activity on the call logs, text message, and even on social platforms like WhatsApp, Skype and Twitter. The app grants you access to their contacts, call history and a lot more.
This is very handy, especially since the internet can be a 'wild' place.
Track your children's activities
Your children's safety is a priority. mSpy guarantees this by ensuring that your kids' don't get involved in illegal activities. This is by tracking any suspicious or fraudulent activities and subsequently barring the children from engaging in them.
You no longer have to be the parent of kids, the neighbors, and the community at large complain about. mSpy will help you have your kids on the right path with the right crowd.
Have Control of online content your child can access
Knowing what your child is doing and the sites he/she is visiting ensure they don't become victims of cyberbullying and other dangers. The app gives you complete control of what your kids watch, subscribe to, and listen to.
You can know the sites, apps, and channels your child accesses. With mSpy, you can track content of the listed apps below:
The app also comes with additional features such as Keylogger and Keyword search. Using this feature, you can be able to monitor the keystrokes your child types.
How mSpy works
First, you need to purchase it. You will also be required to choose the subscription you want. You will then fill out an order form. After that, confirm your payment, and that's it. You will receive an email which will have an installation guide.
Next, you will need to install the app and set it up, depending on your needs. This is the simplest part. All you need to do is download and install the app on your child's phone.
Once you are through with the installation, you are ready to go. Log in to the control panel and see what your child is and what he/she is engaging in.
Features of mSpy app
The app comes with all the features you would expect in any other parental control app and more.
Basic features
Like any other spy app, mSpy comes with some basic features that include:
This entails both monitoring who calls you child and also having restriction on incoming calls. You can also view the frequently calling contacts and phone activity reports, including chronology and duration. You can additionally block unwanted calls.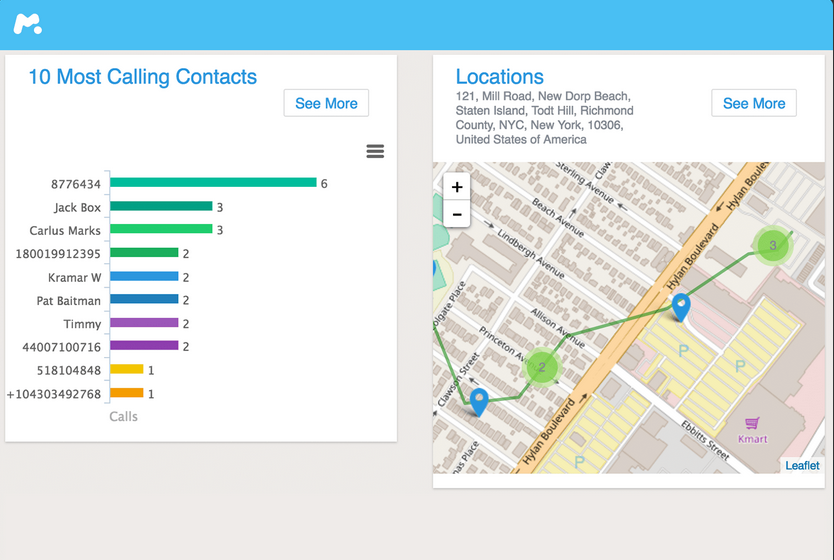 Just like call, you can also track the texts your child sends and receives on his/her phone. You can check the sender and chronology of every text.
Apart from texts, children can communicate through many other apps available on the Playstore and Appstore. mSpy also covers these apps. You can also read and track their messaging on social apps.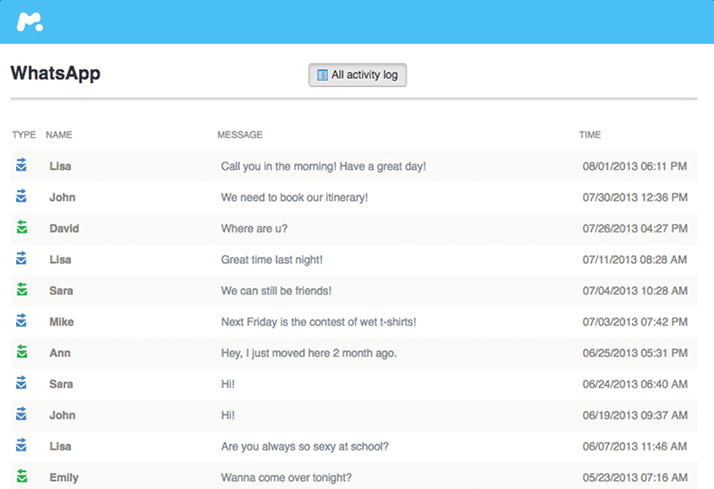 Advanced features
Apart from the standard features, mSpy app offers you other parental control features which include:
Track location enables you to know the current GPS location of your child on the map. This helps you know when he is 'unsafe' zones or those associated with crime. At the same time, mSpy comes with Geo-Fencing.
You can also track their route history at intervals.
Controlling and Managing Applications
Control of applications and programs entails both application blocking and managing the already installed application on your child's phone. To that end, you can limit the usage of other apps.
You also get Keylogger, which helps you monitor the keystrokes.
With mSpy app, you get access to the multimedia files on your child's phone. This includes both videos and audios.
Other additional features
This is the area that separates mSpy from any other ordinary parental controls. mSpy bring you a full bucket of handy features that ensure your child's online safety is assured.
Monitor Internet Activity
The internet is full of dynamic content. Some of it can be useful to your child both outside and inside the class. On the other hand, it can also mislead your child. It is not uncommon to hear a kid say he/she learnt a bad habit or activity from the internet.
This is why mSpy gives you access to the browsing history and bookmarks of your child's phone.
You can also block the sites you know can misguide your child.
Besides, you can also monitor the Wi-Fi networks your child connects to and set keyword alerts. mSpy allows you to avoid illegal and suspicious hotspot connections.
When it comes to emails, mSpy allows you to see both the incoming and outgoing emails on your control panel. Besides, you can track recipient information.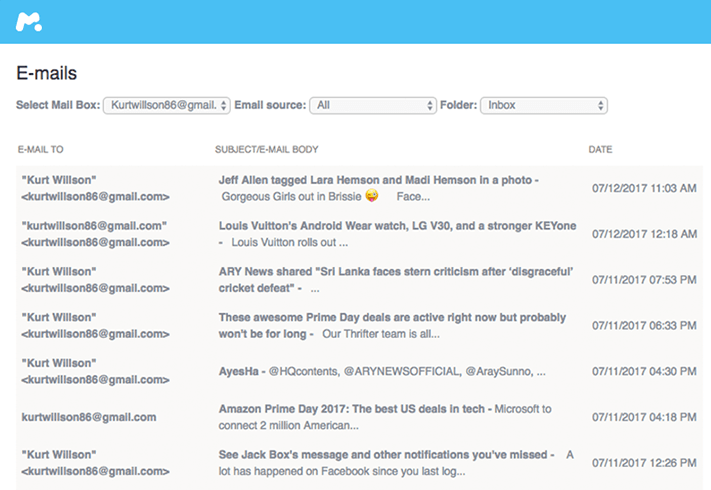 The contact list of your child's phone mostly reflects on the people he/she interacts with. To that end. mSpy gives you control of the contacts in your kids'  phone and also the calendar activities.
Contacts, emails, and browsing isn't all that mSpy can manage. The app gives you additional device information like battery status and mobile operator.
mSpy app goes a step further by giving you a comprehensive report on the information collected. It also allows you to export the data collected.
To sum it up, mSpy gives you many support options at your disposal, i.e. email, live chat, and personalized assistance. You even get an uninstall alert when mSpy is deleted.
How much mSpy costs
The cost of mSpy varies depending on the package you want to subscribe to. The different subscription packages include: 1 month basic @ $29.99 per month, 1 month premium @ $69.99 per month, 3 month premium @ $39.99 per month which is Discount, and 12 month premium @ $16.66 per month which is Best Value
The subscription packages have different features. As the name suggests, premium packages have more features compared to the basic package.
It is also important to note that some features are available on a specific platform between iOS and Android.
mSpy supports a wide range of payment methods that include e-Wallets, bank transfers, and cards.
Compatibility
mSpy is compatible with both iOS and Android. For iOS with jailbreak: mSpy supports all iOS (7-). The monitored devices will, of course, need to be jailbroken
For iOS without jailbreak: mSpy supports all iOS versions. Unlike with jailbreak where you need physical access, here you do not need it so long as you have its iCloud credentials (Apple ID and Password); otherwise, physical access is required.
For Android, the monitored device should be running on Android 4+. You will require to have the device to install mSpy. Only rooted phones will support instant message monitoring.
What do mSpy customers say about its services?
It comes as no surprise that most mSpy customers recommend it. Customer satisfaction is impressive, at 95%.
According to the majority of mSpy customers, it is the ultimate parental control applications. This explains why the majority of its customers go on to reorder mSpy services.
How good is mSpy's customer support?
Customer support at mSpy is excellent. It is among the top priorities since customer service operates on a 24/7 basis. mSpy promises even better support schemes in the future.
You also get technical assistance at mSpy in different ways. For the support priority line, you need to pay $12.99 yearly. For VIP assistance, you will need to pay $53.99 for a year. VIP assistance is limited to a single device.
You can reach support through email ([email protected]), live chat, and phone (+1 855 896 0041 ).
Why should you choose mSpy?
MSpy is a top spy app. Below are some of the reasons why mSpy should be your parental control app:
A wide variety of features and tools at your disposal
mSpy is compatible with most smartphone models
24/7 multi-language support always available to serve you
Easy installation process
A user-friendly interface
Conclusion
mSpy presents itself as a smart and excellent solution for both offline and mostly online security of your child. It has everything you need to keep your child's internet environment safe.
To say the least, mSpy is the right choice for any parent looking to ensure his/her child's safety. Although the price can be a turn-off, it is justified by the state-of-art features mSpy affords you.
FAQs
What information can I get from mSpy?
With mSpy you can collect a lot of information ranging from text, call history, location, and calendar & internet activities.
How does mSpy get its information?
mSpy works by collecting information from the target device.
Are mSpy reviews genuine?
Although some of the reviews about mSpy are tailored to show the good side of the application, a number of them are true. Our review is neither biased nor tailored to reflect one side of the coin.
Does mSpy offer a free trial?