The advancement in technology has enhanced communication through smartphones. With smartphone features, you can easily communicate with any person across the globe. Mainly, SMS and calls facilitate this communication in a fraction of second. The advancements in technology always come with some shortcomings. With enhanced communication, your kids have exposure to everything on their fingertips, which poses a threat. As a parent or guardian, you should, therefore, monitor your kid's digital activities – by tracking communication on their smartphones. Additionally, you might want to be on the know if you are an employer – tracking your employee's communication through company phones.  The best way to do this is by using the best SMS tracking app.
Table of Content
What is an SMS tracking app?
An SMS tracking app monitors incoming and outgoing messages, contacts in the message, and even recovers deleted messages. The app then consolidates this information and presents it in an understandable format. The apps work stealthily, and the device's owner does not know about its existence on their phones.
The reports from the app deliver important information that you can use for various purposes. As a parent, you need to protect your loved ones and monitor against the misuse of the devices. As an employer, you might be having doubts about your employees' loyalty. Some employees may opt to leak confidential information of your business to competitors. Elsewhere if you doubt your partner, you need an SMS tracker where you can easily monitor their communication patterns.
Pros and cons of an SMS Tracking apps
Pros
Protect your kids from SMS based threats
Monitor conversation on the target device
Gets alerts on time in case of emergencies
Block certain texts and content on the target device
Have peace of mind
Cons
Pricey plans
Invasion of privacy
What to consider when choosing an SMS tracking app
Currently, there are many SMS tracking apps in the market. However, before you install one on your kid's or employee's phone, you must consider the following factors:
Ease of use: A good SMS tracking app should be easy to use. Therefore, you do not need the expertise to be able to navigate through the control panel of the SMS tracking app. Checking and monitoring chat logs, text messages, and following a device through the GPS should be easy for anyone.
Versatility: The SMS spying app should offer reports quickly and without any hassles. It should have functionalities that fit the purpose.
Quick to install: The best SMS tracking app should be quick and easy to install. The service should also offer ways to track the target device without installations, such as using iCloud credentials.
Stealth Mode: One of the most important aspects of the SMS tracking apps id the stealth mode. What you want is to monitor your spouse, kid, or even employee without them detecting you breaching their privacy. To spy on someone without them detecting, you need an untraceable and invisible good SMS tracking app.
Price: One's budget is a vital factor when it comes to the purchase of a product. When it comes to the SMS tracking apps, some offer one-time purchases while others charge on a monthly basis. The bottom line is finding the SMS tracking app that works best for you and is economical to your budget.
Best SMS tracking app
Using the above factors, expertise, and thorough testing, here are the best SMS tracking apps.
1.    mSpy – Robust SMS tracking features
Platforms: Both Android and iOS
Price: $16.66/month (1 year premium plan), $39.99/month (3 months premium plan), $69.99/month (Monthly premium plan), and $29.99/month (Monthly basic plan)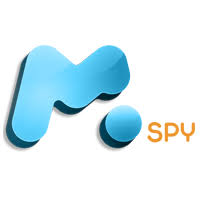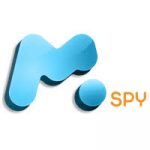 mSpy is one of the best SMS tracking and monitoring apps in the industry. With this app, you can view incoming and outgoing SMS of your employee, kid, or spouse. The app comes with innovative and practical features that allow you to make backups of data securely as well as export data conveniently.
Apart from SMS tracking, mSpy can also track chats from other social media platforms. For instance, you can track chats in Facebook Messenger, WhatsApp, Instagram, Tinder, Line, Snapchat, and many more others. mSpy also has various features such as the nifty key logger for recording all keystrokes in the target device. Additionally, you can also monitor calls and get real-time location updates.
mSpy saves you the unnecessary worries of having to jailbreak an iOS device or root and Android device. They further have a dedicated and well-skilled customer support team that works 24/7, and you can, therefore, reach them for any queries at any given time.
Pros
Impeccable SMS tracking features
Allows you to monitor internet usage
GPS tracker for location tracking
Easy to use
No iOS jailbreak or Android root required
Cons
Costly compared to other tracking apps
2.    FoneMonitor – Top-notch SMS tracker
Platforms: Android and iOS
Price: starts at $29.99/month (Monthly subscription)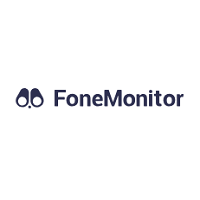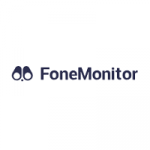 FoneMonitor is one of the most popular SMS tracking apps. This app is suitable for parents watching over and protecting their kids. It allows guardians/parents to view their kids' text messages remotely. Employers can also use it to track SMS and other text messages in company-owned devices.
This app can also track chats on Facebook, Snapchat, WhatsApp, and Line and other social media platforms. Additionally, you can also track and monitor incoming and outgoing calls. Other features include getting access to applications, media files, calendar events, and even browser history. The best thing about FoneMonitor, you do not need to root or jailbreak the target devices. To start tracking SMS and other chats using FoneMonitor, you need to sign up, install the app, or use iCloud credentials and finally, start tracking.
Pros
Remotely track text messages
No jailbreak or root required
Excellent customer support
Offers GPS tracking
Easy to use
3.    Spyzie – Advanced SMS tracking
Platforms: Both Android and iOS
Price: starts at $29.99/month (Monthly subscription)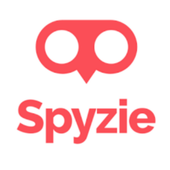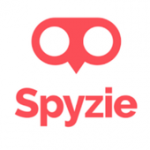 Spyzie offers one of the best SMS tracking functionality and doubles as a parental control app. It is suitable for parents who wish to keep an eye on their kid's SMS and chats activities. Additionally, employers can use it to track SMS conversations on company devices. It integrates seamlessly with Android and iOS and offers a fluid experience.
This app allows you to monitor the target individual's location, block access to particular applications, filtering, and screen time control.  Spyzie makes tracking to look easy, like a walk in the park. You can easily see the persons that in much contact with the target individual and the types of messages they text. Through geofencing, you can see when your target individual has gone areas that are out of bounds.
The app further has features that enable you to filter the web content, track social media chats, and keylogger. The latest app also offers functionalities that can detect abnormalities in the target device. Spyzie does not need root or jailbreak to start tracking.
Pros
Set usage limit on the target device
Block various texts
Block various app
Track location
Seamless and easy to use dashboard
Cons
Most features are available in the expensive plan
4.    XNSPY – Non-Intrusive SMS tracker
Platforms: Both Android and iOS
Price: $4.99/month (yearly basic plan), $7.49/month (yearly premium plan), $13.99/month (quarterly plan), $19.99/month (quarterly premium plan), $29.99/month (monthly basic plan), $35.99/month (monthly premium plan)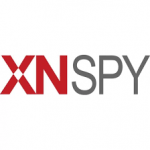 XNSPY offers impeccable features suitable for SMS tracking, monitoring, and surveillance. It is suitable for employers, parents, guardians, and anyone wishing to monitor people they care for.
This app allows you to track SMS by viewing incoming and outgoing texts. It also can track chats from other social media platforms such as Facebook Messenger, Instagram, WhatsApp, Snapchat, Skype, Kik, Tinder, Viber, Line, and iMessage. Other than texts, you can also track and monitor incoming and outgoing calls. It also offers the functionality of listening to the surrounding environment and recording phone calls. Additionally, you can track the location whereabouts of the target device.
To start tracking and monitoring your target devices, subscribe to one of XNSPY plans, and install XNSPY on the target device.  Log into your online dashboard and remotely track the device.
Pros
Remote installation support
Easy to use
Powerful SMS tracking features
Can work without root/jailbreak
Great customer support
Cons
Advanced features require root/jailbreak
5.    FamiSafe – Best parental control and SMS tracking app
Platforms: Both Android and iOS
Price: $4.99/month (1-year plan), $6.66/month (quarterly plan), $9.99/month (Monthly plan)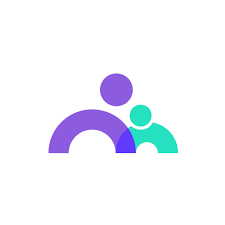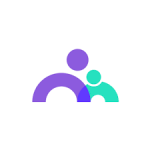 Unlike most apps in this list, FamiSafe is more of a parental control app. Parents and guardians will find this app's features and functionalities appealing. If you are looking for an app to track tests. SMS as well as protect your kids from any digital dangers, this is the one.
FamiSafe allows you to set alerts on hot words for disturbing texts, chats on social media, and other disturbing content. You can filter different web content, set screen time, block apps, and view the browser history. The app also gives activity reports on target device usage. This allows for deeper insights into how the target individual is using the device. You can also track the location whereabouts in a real-time manner.
FamiSafe offers an easy to use dashboard, and tracking is simple and quick.
Pros
Easy to use the app
Up to date features
Affordable pricing plans
Great for parental control
Offers 7-day money-back guarantee
Cons
Limited social media tracking
Conclusion
Communication in this digital age has been made easier than before. As technology advances, so are the risks and threats. This is why you need the above best SMS tracking apps to know what is happening on people you care about. For parents, the above apps offer full tracking and parental control solution that ensures your kids are safe. Employers can also ensure that company secrets are not leaked and have a chance to act appropriately.
FAQS
Are SMS tracking apps anonymous?
Yes. SMS tracking apps operate in the stealth mode at all times, meaning that the user of the targeted device does not know about the apps. You are virtually invisible as you monitor the text messages of the target person.
Do I need to physically access the target device to install the software?
At times yes. To be able to track the target device, you must have physical access to the target device once so that you can install the app and start monitoring it. On the iPhone, you do not necessarily need physical access
Does my iPhone need a Jailbreak?
No, most SMS tracking apps do not need jailbreaking to work, maybe when you need to use advanced features.
Does my Android need root?
No, Similar to iOS, the SMS tracking app will still work without root. Only advanced features require privilege access.
How can I get the software?
To receive the apps, the software's manufacturer will send you an email outlining the step-by-step instructions guiding you on how you can download, install, and activate upon purchasing the app.