Most people consider expensive VPNs to be the real deal. Truth to tell, that is not always the case. In fact, some of the best VPNs today are low-priced. You can even get a special deal or discount at times. This is to say that just because a VPN is cheap, doesn't mean it delivers an excellent performance.
I think you will agree with me that finding the best VPN is a long row.  Finding a wallet-friendly VPN is even painstakingly hard. There are several cheap VPNs in the market. However, most compromise important factors to land at that cut-price.  In this article, we shall look at the best premium VPNs you can get a bargain. What's more, they cut on price rather than corners, so you don't have to sacrifice any features. Generally, going for long term subscription gives you the best deal when it comes to VPNs. That is, the longer your subscription period is, the lower per month price you will pay.
Table of Content
What is a VPN?
A Virtual Private Network is a service that keeps your system safe on the web. VPNs work by encrypting your web traffic and rerouting it through an intermediary server. This way, when accessing the internet, it appears that you are in a different location. The ability to 'change' your location make VPNs particularly useful when it comes to bypassing geo-restrictions.
Do free VPNs work?
Sometimes you only need the services of a VPN for a short while, or you can't afford a premium VPN. Either way, you may be tempted to go for a free VPN. However, not all free VPNs are safe. Some of the free VPNs available can cause harm to your system. It is not uncommon to hear cases of free VPNs mining the user's data or even injecting trackers into one's system.
In a few cases, free VPNs work. On the downside, however, your traffic is not strongly encrypted, or you get a throttled bandwidth. Regardless, it is not worth it. The free VPN deal may seem enticing and authentic when in truth, the VPN is malicious. For this reason, you should be extremely careful should you decide to go this path. From yours truly point of view, it is better to cough up a few dollars each month, but remain assured your web activity is safe.
Pros and Cons of best cheap VPNs
Virtual Private Networks comes with an array of advantages. At the same time, they have some disadvantages tied to them. Here are some of the pros and cons of using VPNs
Pros
The ability of VPNs to hide your identity and keep your internet activity secure
Using a VPN you can unblock restricted content from streaming services and ge0-restricted sporting events.
In countries where some sites and pages are censored, you can use a VPN to bypass the censorship
Of all the services that offer security and privacy, VPNs are the most affordable
VPNs hide your actual geographical which may be exposed when anonymously torrenting
VPNs give you better connection speeds by bypassing ISP throttling
Save you from spending more than necessary for products because of your location by doing away with price discrimination
Cons
Although they have a primary function of ensuring your data is always safe and your system is secure, they are not 100% insusceptible to all security attacks
For various reasons, some VPNs don't work when it comes to unlocking content from streaming service providers such as Amazon Prime, Showtime, and Netflix.
Best Premium Cheap VPNs 2020
Ivacy – Buffer free speeds
Max devices supported: 5
Supported platforms: iOS, Windows, Android, macOS, and Linux
Server location: 100+
No of servers: 1000+
Cost:  $9.95/month (Monthly plan), $3.50/month (1 year plan), and $5.00/month (6 month plan)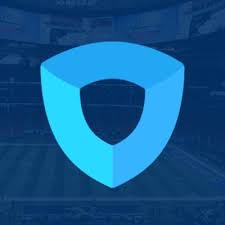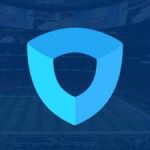 Ivacy is one of the most affordable and reliable VPNs. The 2-year plan offers you the best value. The wallet-friendly tag gives you a value for your money as it has several useful features. This Singapore-based VPN service delivers high speeds even over longer distances. In the security suite, Ivacy uses 256-bit encryption complemented with several other protocols.  It additionally features split tunneling functionality. It has an automatic kill switch as well on top secure DNS. Like many other premium VPNs, Ivacy has a zero-logs policy. Ivacy throws in plug-ins for Mozilla Firefox and Chrome browsers.
Ivacy's consistent and reliable performance makes it perfect for unblocking geo-restricted content and P2P file downloading. It supports streaming service providers such as Amazon Prime, BBC iPlayer, Hulu, and Netflix. Customer service is available 24/7 should you encounter any problems. Ivacy has a 30-day money-back guarantee for users that may want to test it first.
However, the anti-fraud policy is a downer as it makes it hard for residents of African countries (except South Africa) to sign up.  Also, the mobile VPN version is not as comprehensive.
Pros
P2P torrenting support
Is an affordable choice
Unlimited bandwidth
30-day money-back guarantee
Comes with a static IP and NAT Firewall
Cons
Occasionally has low speeds
Mobile apps are not comprehensive
CyberGhost – Advanced online freedom and privacy
Max devices supported: 7
Platforms supported: Android, macOS, Windows, iOS, and Linux
Number of Servers: 6000
Server location: 110+
Cost: $2.75/month (18 month plan), $7.99/month (6 month plan), $12.99/month (1 month plan)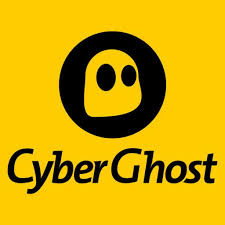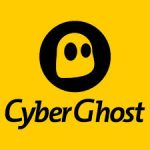 CyberGhost is another affordable option if you are shopping for a great VPN. It has a friendly interface making it easy to use. CyberGhost has fast servers capable of supporting HD streaming. This Romania-based VPN supports torrent in most of its servers except in the US, Russia, China, and Singapore. CyberGhost allows you to unblock restricted content from other locations.
It has military-grade encryption (256-bit AES encryption) and implements OpenVPN. CyberGhost has a watertight privacy policy. You also get DNS and IP leak protection. Customer support is always available at any time of the day. CyberGhost has a 14-day and a 45-day money-back guarantee depending on the subscription you choose.
Pros
24/7 customer support
Features multi-platform encryption
Unlimited bandwidth
Allows you to play location-blocked games
User-friendly hence a suitable choice for first-timers
Allows you to stream sports events across the world
Cons
It is restricted in other countries such as China
NordVPN – Extra security and privacy
Max devices supported: 6
Platforms supported: macOS, Android, iOS, and Windows
Number of Servers: 5600+
Server location:  60+
Cost: $3.49/month (3 year plan), $6.99/month (1 year plan), $11.95 (monthly plan)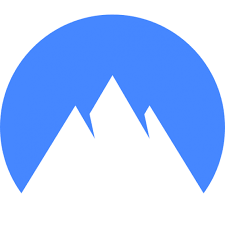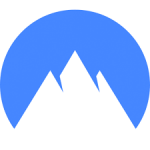 NordVPN features double data encryption for a secure and private connection. This doesn't end there. NordVPN features an option to reroute your traffic over the Onion network should you want more security.  What's more, it features a stealth mode, double-hop, VPN into Tor, and DNS leak protection. It unblocks most streaming service providers, including Netflix, Hulu, Amazon Prime, and BBC iPlayer.
Like other VPNs on our list, NordVPN comes with an automatic kill switch as well. It supports P2P torrenting activity. It maintains a no-logs policy, so you don't have to worry about your online traffic being tracked. NordVPN has a free 3-day trial and a 30-day money-back guarantee, which is a boon.
Pros
Has solid encryption  and other strong security features
Unlimited bandwidth
Fast speeds
Allows up to 6 simultaneous connections
Undetectable by media-service providers
It comes with a lot of useful features and options
Cons
The automatic server selection is not as good
Private Internet Access – Surf the web anonymously
Max devices supported: 10
Platforms supported: Android, iOS, Linux, macOS, and Windows
Number of Servers: 3293
Country location of servers: 29
Cost: $9.95/month (monthly plan), $3.33/month (yearly plan), $5.99/month (6 month plan)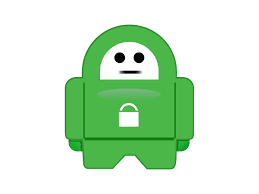 Here comes another great performer at a bargain. It has a 30-day money-back guarantee attached to its plans. The VPN makes use of secure encryption for safe and private web connections. In addition, Private Internet Access doesn't keep track of the user's traffic logs. All servers are optimized for P2P file download. It includes a SOCKS5 proxy and has multiple VPN gateways.
You also get a plug-in for Chrome for secure browsing. On more than one occasion, users have found fault in PIA's client software being complex and unfriendly. The VPN additionally blocks ads, malware, and trackers as well.
Pros
Has a 30-day money-back guarantee for risk –free testing
24/7 customer support in North America
You get unlimited bandwidth
The set-up process is instant
Has evenly distributed servers locations
Cons
Sometimes it doesn't do well in unblocking restricted Netflix content
Has inconsistent speeds
ZenMate VPN – Internet security and privacy
Devices supported: 5
Number of Servers: 2200
Platforms supported: Window, Android, iOS, macOS
IP addresses: 3000+
Server location: 30
Cost: $1.64/month (3 year plan), $4.49/month (1 year plan), $9.99 (monthly plan)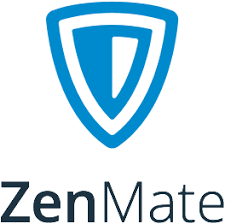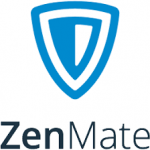 At a cut-price, ZenMate gives you excellent value for your money. Previously known for its free VPN apps, ZenMate now provides a premium service at a wallet-friendly price. It keeps zero user traffic logs, so your privacy remains uncompromised.  ZenMate includes a kill switch to keep your browsing secure. It implements OpenVPN and IKEv2 encryption. A Chrome extension is also available.
With ZenMate, P2P file download is a go. It also unblocks multiple streaming services, including BBC iPlayer and Netflix. You can take the VPN for a test using the 30-day money-back guarantee option provided.  It is hard not to give ZenMate a second look seeing all the features it comes with at a pocket-friendly price.
Pros
24/7 around the clock customer support
Very affordable
Unlimited bandwidth
Secure encryption and security protocols that ensure robust security
7-day free trial
Has a wide array of features
Cons
Speeds are unlimited but inconsistent
What to look for when choosing a good cheap VPN service
It helps to understand what is essential and what can be compromised when going VPN shopping.
VPN providers include various features in their products. It is in these features where the difference lies. Here is a checklist of features you should consider:
Ease of use
Interface intuitiveness
Customer support availability and response time
Security protocols and encryption
Speed
Ability to unblock geo-restrictions in streaming service
Conclusion
Today, almost every facet of life revolves around the internet. As such, it is imperative to ensure that our web connection and online activity remain secure and private. The best way to guarantee this is by using a reliable VPN service.
With the above low-priced VPNs, you don't have to worry about not affording the big-ticket premium VPN services. Any road up, they deliver almost if not the same performance.
FAQs
Can I use a cheap VPN for gaming?
Yes. Premium cheap VPNs work even for gamers who may need to change their location while playing.
Are Cheap VPN services reliable?
Not all cheap VPN services offer great performance. A number of them may fall short in terms of speed and even security. However, you can't wrong with our list of cheap premium VPNs.
Do cheap VPNs limit bandwidth?
Before we get on, it is essential to understand that VPN providers are in business. Like any business, profit is a key priority. For this reason, most VPN providers may do away with or restrict some crucial features for their cheap plans. These features include bandwidth, server list, and even customer support availability. Mostly, these features are restored in the high-tier plans of the same VPNs.
Are cheap VPN services safe?
Except for a few, most cheap VPNs are actually safe. Much as they might fall short of up to par performance, they are safe nonetheless. When going VPN shopping, remember that price is not always a metric of quality. Sure many expensive premium VPNs are excellent in terms of performance. However, that doesn't cut across for all.
Resources: