Are you worried about your iPhone's internet security and privacy? An iPhone VPN can help you with that. Even though Apple's iPhones are the best regarding security, they still face the same amount of internet injustices and threats similar to other devices. The injustices include censorships, content restrictions, ISP throttling, data capping and privacy issues. Internet threats include the man in the middle attacks on Wi-Fi networks and other internet security vulnerabilities. It is due to this reason that it is essential to use the best iPhone VPN.
Table of Content
What is a VPN for iPhone?
A VPN for iPhone is a Virtual Private Network that protects your iPhones from various internet threats and injustices. A VPN is a highly regarded solution that deals with internet security and privacy. Essentially, a VPN for iPhone encrypts all your internet traffic via a secure tunnel until it reaches its destination on the internet, back and forth. The encryption and security features ensure that your internet traffic is safe from prying eyes such as your ISP, the government, cybercriminals, and other interested third parties. The tunneling ensures that your privacy is safe as your geo-location is spoofed. This also unlocks other VPN capabilities such as gaining access to geo-restricted content.
Pros and Cons of an iPhone VPN
Pros
Encryption safeguards your internet privacy and security
Avoid ISP throttling and data capping
Bypass censorship and gain access to geo-restricted websites
Streaming entertainment services from anywhere in the world
Avoid online trackers
Block cybercriminals, ads and even malware
Cons
Speed issues
Not compatible with some services
How we choose the best iPhone VPN apps 2020?
There are a lot of iPhone VPNs in the market and choosing the right VPN service can prove to be a hard task. Without a proper guideline to help you get the best VPN, you might end up compromising what you want to protect. For instance, bogus iPhone VPN apps can bombard you with ads, track your internet behavior and perform other activities that sabotage your privacy and security. Here is the best factor-based criteria for choosing the best iPhone VPN apps in 2020.
Encryption and protocols – VPN encryption ensures how secure your VPN connection is. The stronger the encryption, the harder it will be for the bad people to break into your encrypted traffic. AES 256 bit encryption is the industry-wide accepted encryption standard. Protocols govern how a VPN service establishes communication and security. Protocols also determine the performance of a VPN. The best-recommended protocol should balance between security and speed.
Extra security and privacy features – Besides encryptions, the best iPhone VPN should also provide other features that beef up security and privacy. Such features include DNS and IP leak protection, Kill Switch, ad blockers, split tunneling, and many more.
Jurisdiction and logging policy – where a VPN is based determines how well it will handle the privacy of its customers. Favorable jurisdictions have laws that do not undermine the user's privacy. Such laws may not require a VPN to retain their user data. A VPN's logging policy also determines how seriously it safeguards its users' privacy. The best logging policy is a no-log/zero log policy.
Worldwide-optimized servers – geographically distributed servers ensure users can gain access to various content from anywhere in the world. They also help bypass censorships and geo-restrictions. Optimized and special servers ensure users' internet speeds are not affected and allow access to steaming and torrenting services.
Customer service ­– in case you experience a problem with a VPN, the customer support desk should be able to help you without any hassle. The customer service to the best iPhone VPNs should offer swift and on point solutions to problems in an event they occur.
Cost – Price dictates what kind of service you want from a VPN. Premium VPNs might be expensive, but they offer top-notch service. You get the best value for your money. Free VPN services are not reliable and can compromise your security and privacy.
Best iPhone VPN apps 2022
Using the above factors and thorough testing, here are the best iPhone VPN apps to use in 2020.
NordVPN – Complete privacy and freedom
Pricing Plans: $11.95 billed every month, $83.88 billed every year, $119.76 billed every 2 years, $125.64 billed every 3 years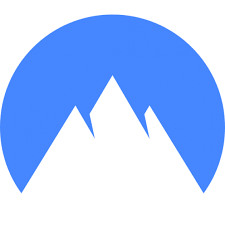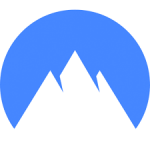 This Panama based VPN service is the best for privacy and security. The Panamanian jurisdiction has favorable data retention laws for a VPN. NordVPN is also a zero log VPN, and this ensures that none of your activities are recorded. This is best for privacy, as "you can't give what you don't have." Besides privacy, NordVPN uses the unbreakable military-grade AES 256 encryption. Other security features include an automatic kill switch, DNS and IP leak protection, double encryption, CyberSec feature to block ads and malware and uses the IKEv2/IPsec security protocol suitable for iPhones. Its worldwide servers ensure you get access to global content at fast speeds. Besides security and privacy, you can use NordVPN for streaming, torrenting, bypassing censorship and many more tasks.
NordVPN also sports an intuitive interface with neatly arranged functionalities. This easy to use VPN app has a Quick connect button that lets you connect to the best server with a tap. The streamlined interface allows you to select servers easily, toggle some settings, view your subscriptions, and there is an Add to Siri feature. NordVPN integrates well with iOS and hence suitable for your iPhone. This VPN service allows connecting up to 6 devices simultaneously. Additionally, it has excellent customer support available all around the clock. In case you are not satisfied with the service, you can invoke a refund using the 30-day money-back guarantee.
Pros
Has 5,500 plus servers in various worldwide locations
Unlimited bandwidth and speeds
Advanced security with strong encryptions and protocols
Zero log policy
Specialized servers
Top-notch customer service
Six simultaneous connections
Kill switch
Blocks malware and ads
7 day free trial for iPhone
Cons
The iPhone app lacks some features
CyberGhost VPN – Reclaim your right to privacy
Pricing Plans: $12.99 billed every month, $71.88 billed every year, $99 billed every 3 years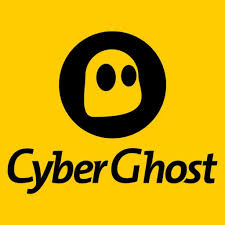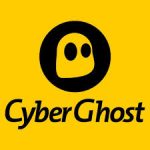 CyberGhost VPN is an excellent VPN service for iPhone that offers great security and privacy. Based in Romania, CyberGhost enjoys a favorable jurisdiction, which respects user's privacy. It also implements a strict no-log policy. CyberGhost VPN offers impeccable security via the 256-bit AES Encryption and other features including the DNS and IP Leak Protection and recommendable protocols. Its servers offer the highest possible speed with unlimited bandwidth. This makes CyberGhost suitable for various speed and data-intensive tasks such as streaming and torrenting.
Its intuitive yet straightforward dark theme with the ghost trademark logo gives the VPN service a user-friendly interface. There is a one-tap connect button that connects you to the best available server. Its features and settings are also well organized and you can toggle the settings to your preference. There is also a Wi-Fi protect feature. CyberGhost VPN allows a connection of up to seven devices simultaneously; it features a 7-day free trial and has a 45-day money-back guarantee.
Pros
Excellent server distribution of over 6100 fast servers
Robust security and privacy features – no-log policy
Unlimited bandwidth with highest possible speeds
Friendly customer support
7 day free trial for iPhone
7 simultaneous connections
45-day money-back guarantee
Cons
Varying server speeds
Lacks some desktop features
ExpressVPN – Powerful VPN for iPhone
Pricing Plans: $12.95 every month, $59.95 every 6 months, $99.95 first 15 months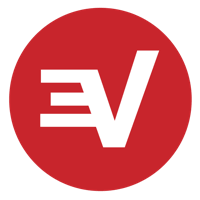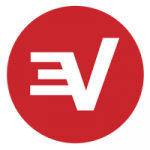 Express VPN is a trusted leader in the VPN realm for great reasons. This VPN service is headquartered in the British Virgin Islands (BVI), where it enjoys a great jurisdiction regarding VPNs. It also sports a strict no-log policy. Its best in class encryption – AES 256 bit ensures that your iPhone's internet traffic is safe at all times. Its servers are optimized for speed and they offer a superior connection. These servers also offer unlimited bandwidth and hence suitable for streaming tasks. Express VPN also implements the trusted server technology that ensures security and privacy. Other features include DNS and IP leak protection, zero-knowledge DNS, split tunneling and many more.
ExpressVPN iPhone app sports an easy to use and user-friendly interface. Features and functionalities are well organized and easily accessible. There is a one-tap connection button for seamless VPN connections. Express VPN boasts a multilingual interface and features shortcuts to your most-used apps. The app also gives you the ability to choose between different protocols and protect any network. The app has better iPhone support as compared to other services. Express VPN allows up to 5 simultaneous connections and has a risk free 30-day money-back guarantee.
Pros
Excellent and reliable VPN service
Optimized 3,000 plus VPN servers
Best in class encryption
Unlimited bandwidth and fast speeds
Zero-knowledge DNS
24hr live chat support
7 day free trial for iPhone
Cons
5 simultaneous connection
Expensive pricing plans
IPVanish – Online privacy made easy
Pricing Plans: $10.00 monthly, $77.99 annually, $99.00 every 2 years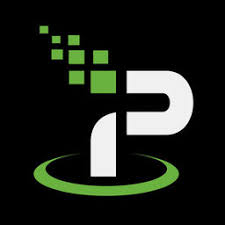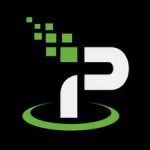 Despite being a US-based VPN – unfavorable jurisdiction for a VPN service – IPVanish always strives to protect its user's privacy and security. This VPN service uses a strict no-log policy and is among the few VPNs with a top tier network of servers. That's, IPVanish owns, operates its network, and does not have to outsource from third parties except for the DNS. This makes it secure and able to maintain high levels of privacy. IPVanish uses the standard wide 256-bit AES encryption and a range of protocols for security. Additionally, this VPN service uses IPVanish DNS and other third-party DNS. Its geographically distributed servers offer high speeds, unlimited bandwidth and unlimited server switches.
The iPhone app sports a simplistic interface with easy to use features and functionalities. It has one tap and auto-connect feature for easy connection to the VPN network. Although the interface does not have much, IPVanish is compatible with Dark Mode, supports Siri Shortcuts, 3D Touch and you can always set it to be always on. IPVanish has 24/7 customer support, supports up to 10 simultaneous connections and the service offers a 7 day money-back guarantee.
Pros
Top tier 1300 plus servers worldwide
Unlimited bandwidth and high speeds
256-bit AES encryption with zero traffic logs
24/7 customer support
10 simultaneous connections
Cons
Doesn't unblock Netflix
7 day money-back guarantee
Private Internet Access – Quality and reliability VPN service
Pricing Plans: $9.95 monthly, $35.95 per six months, $39.95 per year
Private Internet Access VPN, commonly known as PIA, is a great VPN for iPhone. Its US jurisdiction sounds like bad news but PIA keeps zero logs. A fact it has proven in court and hence no need to worry about your iPhone's internet traffic and activities. PIA VPN also uses secure protocols such as L2TP/IPSec and the AES 256-bit encryption. Its servers offer unlimited bandwidth, great speeds, multiple VPN gateways and blocks malware, ads and trackers.
PIA iPhone app sports an intuitive, user-friendly interface with less clutter. Features and functionalities are well organized and it is easy to tweak various settings. PIA offers Wi-Fi protection among other iPhone-based benefits. PIA has a professional support staff and its pricing plans carry a 7-day money-back guarantee.
Pros
3266 plus servers
Unlimited bandwidth with high speeds
Zero log policy
Impeccable security encryptions
Blocks, ads, malware, and trackers
10 simultaneous connections
Cons
7 day money-back guarantee
Lacks some desktop features
Conclusion
It is a recommendable practice to stay safe while on the internet. The above best VPN apps for iPhone will ultimately protect your security and internet privacy. With the best VPNs for iPhone, you can also bypass geo-restricted content, censorships and gain access to streaming services such as Netflix. You can also block some malware, ads, and trackers.
FAQ
Can a VPN improve my internet speeds?
A VPN will only improve your speeds if your ISP throttles them. Otherwise, the encryption overhead lowers your speed by a small percentage.
Does a VPN run on the background when the app is closed?
The VPN connection will always be on until disconnected. This helps ensure your internet connection is always secure when connected to a VPN server.
Are free VPNs for iPhone safe?
A large number of free VPNs are not safe to use; in fact, most free VPN sabotage your privacy and security. Always use the above best VPN apps for iPhone.
Can a VPN protect my connection in Public Wi-Fi?
When using public Wi-Fi, always connect to a VPN service to protect your privacy, security and even unblock restricted content. A VPN encrypts your WIFI traffic and this makes it safe from prying eyes.
Is it illegal to use a VPN?
Most countries have no prohibition on VPNs. However, some regimes have strict rules and even ban the use of VPNs. This is because VPNs can be used to unblock restricted content.
Resources: