It is no news that China has strict restrictions on the information that enters or leaves the country. The Chinese Government has enforced an internet shield that thwarts any outside content from the locals. The shield- known as the Great Firewall -blocks foreign sites and apps as well. As a result, mainstream apps such as Facebook, Google, Gmail, Twitter, and YouTube are inaccessible in the country except in Hong Kong and Macau.
Unlike locals who have lived with it, tourists and visitors find it hard to adjust to this restriction. This is where you need a Virtual Private Network. The VPN help circumvent the Great Firewall such that you can access social media platforms and other sites.
Table of Content
The VPN Situation in China
A few years ago, several VPNs used to work in China. This number has been steadily decreasing by dint of the blanket ban on VPNs. Fortunately, not all VPNs have been blocked. Using a VPN in China is not illegal, though, as long as the VPN provider gets approval. China has cleared away unapproved VPN providers from the App Store and blocked access to Google Play. For this reason, when traveling to China don't wait until you have arrived before downloading a VPN because by then, you'll have missed the boat.
Also, as a safety precaution, it is good to have more than one VPN when visiting China. In the event one goes down, you can still use the other.
Why a VPN for China?
The Chinese Government is aware that VPNs can bypass the Great Firewall's censorship. To that end, China has put in place measures, specifically the GFW's Deep Packet Inspection, to block them.  Since VPN traffic is different (i.e., encrypted), deep packet inspection technology can identify and consequently thwart it.  To elude this impediment, VPNs need to have obfuscation technology. Obfuscation makes OpenVPN traffic take the form of HTTPS traffic that can't be detected or flagged. The provider should regularly update the VPN to minimize any chances of it getting blocked.
Pros and cons for a VPN for china
Pros
Having a VPN provides an extra layer of security as it protects you from malicious cybercriminals and the Government as well. You don't have to worry about your digital footprint when using the internet.
VPNs allow you to surf around the internet without your trace. Better yet, you can bypass geo-restrictions on sites and get access to more content.
Several online stores tend to display different prices to shoppers from different countries. For instance, an item highly priced if you are accessing the site from China may have a lower price when you access the same site from a different country.
A premium VPN subscription costing a few bucks each month may seem expensive. However, when you weigh all the perks you get, such as access to blocked content, anonymity, and privacy, VPNs are actually worth it. VPNs are also significantly cheaper compared to other security software.
Cons
A VPN can slow down your connection speed
Much as VPNs keep your connections secure, they end up taking some of the bandwidth hence resulting in slow speeds.
VPN blockers keep improving
Streaming service providers such as Netflix use anti-VPN software to block VPN connection. Fortunately, VPNs such as IP Vanish and ExpressVPN have remained operation despite the efforts to block them by Netflix.
Factors to consider when finding the best VPN for China
Evading the GFW'S censorships requires a VPN that can guarantee excellent uptime and also handle the intricate online environment. Finding such a VPN is exacting. It would be best if you looked upon various factors such as:
It is imperative to choose a VPN with responsive customer support. Before choosing a VPN provider, ascertain that you can reach out to and get feedback from its support team in the event of any issue such as downtime.
This is perhaps the most significant factor when choosing a VPN. The obfuscation technology used to evade DPI affects the speed of your connection. In the case of free VPNs, your speeds may become very slow. To guarantee you a steady and swift connection, you need a premium VPN with no speed caps. You should also ensure your VPN has many servers as well.
Most of the free VPNs, today, have a limit in the amount of data they can transfer. These limitations are set to save resources and as a strategy to make users upgrade to the paid plans. For data-intensive activities such as video and sports streaming, a free VPN won't be of much help; hence you need a premium VPN.
Some providers cut corners on features such as privacy and security on their free plans. In extreme cases, some VPNs will collect and sell your data. After all, it is a business and the priority is revenue. As such, free VPNs can't guarantee the privacy and safety of your data.
The Great Firewall is routinely updated to crackdown VPNs. Free VPNs that lack resources to keep them updated regularly can easily get phased out as a result. If you use a free VPN, expect downtimes because of this.
To save you time and effort, here are some VPNs you should include in your VPN shopping list.
Best VPNs for China
StrongVPN – Privacy made strong
Max devices supported: 12
Supported platforms: Android, iOS, Windows, Mac, Linux, and routers
Server location: 30+
No of servers: 950+
Cost:  $5.83/month (1-year plan), and $10.00/month (Monthly plan)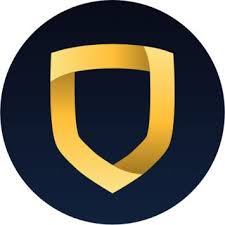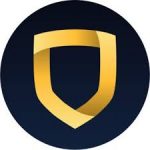 For years now, StrongVPN has offered consistent services in China. With more than 10 mirror unblocked websites, StrongVPN is dedicated to providing nothing short of exceptional services to Chinese.  Of these websites, one has a very responsive live chat option to reach the company in just a few seconds. It is one of the 3 top VPN services that entirely own and operate its network. This is a great avail as it makes the VPN even more reliable and private.
StrongVPN has a strict zero-logs policy, so you are assured that your online activity remains secure. The New York and Miami servers are the best-optimized servers to use in strictly censored countries like China. You get a 30-day money-back guarantee when you subscribe to any of StrongVPN's plans.
Pros
Unlimited bandwidth
Fast connection speeds
Military-grade encryption
Full-time customer support
Budget-friendly
30-day money-back guarantee
NordVPN – Advanced online security
Max devices supported: 6
Supported platforms: Android, iOS, Windows, Mac, Linux, browsers and routers
Server location: 58+
No of servers: 5600+
Cost:  $3.49/month (3 year plan), $4.99/month (2 year plan), $6.99/month (1 year plan), and $11.95/month (Monthly plan)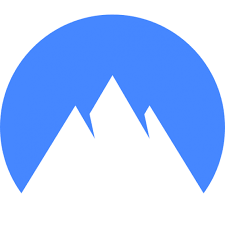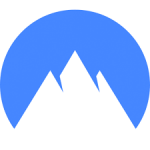 Although NordVPN started working in China not a long ago, it has been a pretty much solid choice for bypassing restrictions and censorship in other countries. It is very reliable in China as it has a dedicated team assigned to keep tabs on the VPN's functionality resolutely. NordVPN users are thus assured of a steady connection.
Using obfuscated servers listed under 'Special Servers,' users in China can skirt the Great Firewall. To get a reliable connection, use the dedicated servers located in Hong Kong and Japan. NordVPN has the most extensive server network today, consisting of, well, over 5600+ servers across 58 countries. Of this huge bank of servers, some are optimized for P2P torrenting. Just like StrongVPN, NordVPN throws in a 30-day money-back guarantee for any of its plans.
NordVPN comes with plenty of security features on top military-grade encryption. Some of these features are Double VPN encryption, CyberSec feature, dedicated static IP addresses, and Onion over VPN. Further, NordVPN has a no-logs policy when it comes to your web traffic. The VPN offers fast connection, total privacy, and robust security making it one of the best VPN choices in China.
Pros
Wide server coverage
Great security and privacy features
Unlimited bandwidth
Faster speeds
Great customer support
30-day money-back guarantee
Cons
Its strong encryption can impact speed
ExpressVPN – World's trusted VPN
Max devices supported: 5
Supported platforms: Android, iOS, Windows, Mac, Linux, browsers, consoles, and routers
Server location: 94+
No of servers: 3000+
Cost:  $8.32/month (1 year plan), $9.99/month (6 months plan), and $12.95/month (Monthly plan)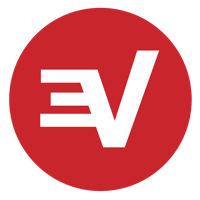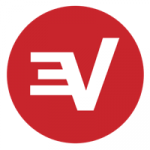 ExpressVPN is a trusted VPN in the cybersecurity sphere. It is popular in China owing to its significant effort to sidestep the GFW's censorship. ExpressVPN offers fast internet connections through its optimized servers in Hong Kong, Taiwan, and Japan. The VPN is routinely updated to ensure it stays ahead of the censorship. ExpressVPN has specifically built and easy to use apps for the major platforms.
In China, the VPN has a mirror website you can use. The Great Firewall does not block this website, and to get its link, just reach out to customer support via email. Express VPN provides a live chat option should you encounter any trouble using the VPN. For users that may be inclined to test the VPN, there is a 30-day money-back guarantee. ExpressVPN implements advanced security protocols and obfuscation technology to give users in China a fast connection.
Further, you get access to content in blocked and geo-restricted sites. Other ExpressVPN features include a kill switch, Trusted Server technology, protection against leaks, split tunneling functionality, 256-bit encryption, and zero-knowledge DNS. Apart from top-notch security, ExpressVPN provides unlimited bandwidth. On account of a zero-logs policy, your user traffic logs remain private. It comes with a 30-day money-back guarantee if you are not contented.
Pros
Ultra-fast servers
Lightning speeds
Unlimited bandwidth
Best in class encryption
Excellent customer support
30-day money-back guarantee
IPVanish – Top tier VPN service
Max devices supported 10
Supported platforms: Android, iOS, Windows, Mac, Linux, browsers and routers
Server location: 75+
No of servers: 1300+
Cost: $6.99/month (1 year plan), $8.99/month (3 months plan), and $10.00/month (Monthly plan)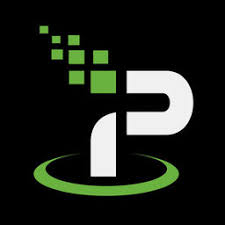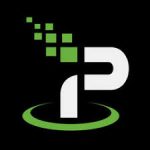 IPVanish is a highly-reputed VPN service popularly known for its breakneck internet speeds. This Orlando-based VPN provider offers a very reliable connection and VPN experience at large. Just like StrongVPN, IPVanish owns and manages its server network. The lack of involvement from third-party parties translates in excellent performance and security as well.
Its 'Tier-1' network has an excellent uptime score as well. The VPN offers excellent value for money among its competitors. Using IP Vanish, you can unblock a great deal of blocked and restricted content.  The VPN applies 256-bit AES encryption and obfuscation protocols to bypass the GFW's blockage. If you are not pleased with the VPN's functionality, you can get a refund through the 7-day money-back guarantee.
Pros
Top tier VPN service
Zero-log VPN
256-bit AES encryption
Unlimited bandwidth and speed
Unlimited server switching
24/7 customer support
Cons
US-based service
7-day money-back-guarantee
VyprVPN – Privacy and freedom everywhere
Max devices supported: 5
Supported platforms: Android, iOS, Windows, Mac, Linux, browsers and routers
Server location: 70+
No of servers: 700+
Cost: $2.50/month (2 year plan), $3.75/month (1 year plan), and $12.95/month (Monthly plan)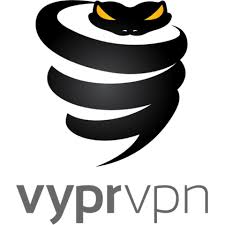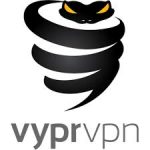 VyprVPN, best known for its proprietary Chameleon security protocol that is particularly useful in skirting VPN blocking, is another excellent VPN choice for users in China. The VPN also comes with a scrambling OpenVPN packet metadata to keep your traffic safe from deep packet inspection. As a tier-VPN, VyprVPN monitors and controls its entire server network.
The servers are well-located, with 14 being in Asia, to ensure users get a good experience. It is supported on most mobile platforms. For inquiries and troubleshooting, the VPN has an all around the clock well-disposed live chat option. However, the basic plan offered doesn't include the Chameleon protocol.
The VPN has a 30-day money-back guarantee if you are not impressed by its services. It uses a 256-bit AES encryption and keeps no logs of the user's traffic logs. Supported protocols include OpenVPN and L2TP/IPsec. Its Tier-1 servers provide you with unlimited bandwidth and lightning-fast speeds. Further, VyprVPN comes with an Android VPN app with an intuitive interface. The app packs several security features for Android VPN protection. Some of these features include a kill switch, Wi-Fi protection, and a NAT firewall for URL filtering.
Pros
Tier-1 VPN service
Unlimited High-speed Bandwidth
Excellent speeds
Chameleon Protocol
No-log
30-Day Money-Back Guarantee
Conclusion
In China, there is only a little allowance of the open internet as most of the sites and apps are either banned or blocked. Luckily, VPNs can help you enjoy internet freedom as much as you desire. All you have to do is find a good VPN that offers you privacy, good speeds, and access to the sites you often visit.
FAQS
Do VPNs still work in China?
There are a few free and premium VPNs that work, albeit connection speeds greatly vary. For instance, during important national events, VPN connections are shaky. Even so, VPN access and connection is possible.
Will VPN Access Continue in China?
There's no clear direction on whether VPN Access will continue. The Chinese Government has legislation and protocols set to axe the VPN use in the country. That said, VPN providers are still finding ways to bypass the internet-shields like the Great Firewall. Note that there are still some VPNs approved by the Chinese Government.
What is the Great Firewall of China (GFW)?
It is a technology implemented as part of the legislation by the Chinese Government to regulate internet access and usage in China.
Can I still use my social apps if I'm traveling to China?
No, not unless you have disguised your location using a VPN. Most social apps are blocked in China regardless of whether they are allowed back in your country.
Should I leave my VPN on always?
If you only need a VPN on a few occasions, you don't have to leave the VPN connection always on. The same doesn't apply to VPN users in China. It is recommended to leave your VPN on for as long as possible as it will keep your online activity private, not to mention the foredeal of accessing censored content.
Resources: