Chromecast is a nifty device that allows sharing or streaming content to a smart TV. You can easily share your favorite shows, movies, and even music from devices and apps that support the cast functionality. This is helpful when you have nothing to watch or listen to on your smart TV. Sadly, in the streaming realm, some restrictions will hinder you from enjoying various content on your smart TV via Chromecast. Good news, you can bypass these restrictions by using the best VPN when streaming content to Chromecast.
However, apart from the restrictions, there is another challenge; Chromecast does not support VPNs or even allow you to configure one. The best way to use a VPN for Chromecast is to set up the VPN on your Wi-Fi router. Setting up a VPN on your router is very advantageous. For instance, you protect all your home devices with a single VPN subscription, and you do not have to worry about setting the VPN service on every single device. The privacy and security of your devices get streamlined directly from your router.
Table of Content
Pros and Cons of a VPN for Chromecast
Pros
Gain access to geo-restricted content
Stream content from anywhere in the world
Bypass censorships
Secure your internet connection
Avoid ISP throttling and data capping
Cons
Requires router setup
Configuration can be a hard task
How we choose the best VPN for Chromecast 2020?
Choosing the best VPN for your Chromecast relies on some factors. This is because you will be setting up the VPN on your router, and many VPNs in the market do not deliver. Getting the best VPN for Chromecast ensures reliable streaming and sharing of content to your smart TV. Here is how we choose the best VPNs that are suitable for your Chromecast.
Router compatibility – Since Chromecast does not support VPN installations, the best solution is to install the VPN on the router. The best VPN for Chromecast, therefore, must be compatible with several routers and support simultaneous connections without hindering performance.
Compatibility with streaming services – Streaming and sharing content is one of the tasks Chromecast is best known for. The best VPN should have the ability to gain access to most streaming services and be able to unblock restricted content. Also, the VPN service should be able to support P2P and torrenting traffic.
Unlimited bandwidth and high speeds – Streaming and sharing is bandwidth and speed intensive task. For a VPN service to achieve this endeavor effectively, it must have unlimited bandwidth and faster connection speed.
Jurisdiction and logging policy – these factors determine how a VPN service implements its privacy in relation to the authorities of the land.  The best jurisdiction for a VPN service should have VPN favorable laws and protect user privacy. The best VPN should also not log the traffic and activities of its users.
Encryption and protocols – Apart from privacy, the best VPN for Chromecast should use the best encryption to ensure the internet traffic is safe from prying eyes. The recommended encryption is the AES 256 bit encryption.
Customer service ­– the best VPN service should offer excellent and professional customer service. This is helpful in case you ran into problems when using the VPN.
Cost – Always get the best value for your money. This is achievable with the best premium VPNs with excellent service. Free VPNs may seem appealing, but they compromise your privacy and security. Additionally, most of them do not deliver.
Best VPN for Chromecast 2020
Using the above criteria and thorough testing, here are our highlights on the best VPNs for Chromecast.
ExpressVPN – Enjoy unrestricted content
Pricing Plans: $12.95 every month, $59.95 every 6 months, $99.95 first 15 months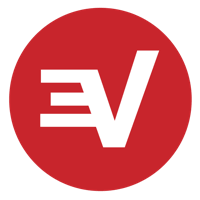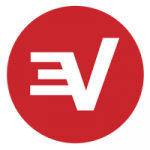 ExpressVPN is one of the best VPNs for Chromecast that offers robust router compatibility. Based on the British Virgin Island (BVI), ExpressVPN is not required to record the activities of its users, as the BVI has no mandatory data retention laws. Moreover, Express VPN is a strictly no-log VPN; it takes your privacy seriously. It uses the best in class encryption, the AES 256 bit and it implements secure protocols. Besides security and router compatibility, this VPN service packs features that make it suitable for Chromecast.
It is geographically spread, and optimized servers are reliable for streaming. These servers offer unlimited bandwidth and lightning speeds; hence you will not experience any lags or buffering. Also, they bypass censorships and gain access to geo-restricted content. This VPN service uses trusted server technology and Zero-knowledge DNS to ensure that your internet connection is always private and secure. Other features include a Kill switch and split tunneling.
Besides the features, ExpressVPN has a well-organized dashboard for managing various VPN aspects. From the dashboard, you can tweak the VPN settings, select and connect to your preferred server; you can also manage connected devices and reboot the router. The Dashboard also offers the smart location functionality for choosing the best server. ExpressVPN provides excellent support, supports up to 5 simultaneous connections and has a hassle and risk-free 30-day money-back guarantee.
Pros
Unlimited bandwidth and fast speeds for HD streaming
Best in class encryption
Optimized 3,000 plus VPN servers
Zero-knowledge DNS
24hr live chat support
Compatible with various routers
NordVPN – Enjoy internet without borders
Pricing Plans: $11.95 billed every month, $83.88 billed every year, $119.76 billed every 2 years, $125.64 billed every 3 years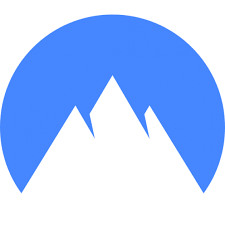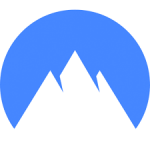 NordVPN is an outstanding VPN service that safeguards both internet security and privacy at an advanced level. Regarding privacy, NordVPN is a strict no-log VPN and is based in Panama – a jurisdiction with favorable VPN laws. In terms of security, NordVPN uses the military-grade AES 256 bit encryption that ensures no prying eyes will get access to your internet connection. This VPN service also packs extra security and software features that make it an excellent VPN choice for Chromecast.
It has advanced security features such as double encryption, obfuscation servers, kill switch, DNS and IP Leak protection all ensure that any third parties do not compromise your security. NordVPN sports worldwide-optimized servers with unlimited bandwidth and fast speeds. These servers can gain access and allow HD streaming of various content without lags. Torrenting is also permitted on NordVPN.
NordVPN supports various routers, especially those that use the popular DD-WRT or Tomato firmware. However, settings up NordVPN can be a hard task and requires some technical expertise. But worry not their excellent customer support staff can walk you through all the steps. If you do not like settings things up, you can also get their preconfigured routers through their affiliate, Flash Routers. NordVPN supports 6 simultaneous connections and offers a 30-day money-back guarantee.
Pros
Advanced security and privacy
Compatible with routers
Optimized 5,500 plus worldwide servers
Unlimited bandwidth and speeds for HD streaming
Double VPN encryption
24/7 customer support
Cons
Cumbersome router configuration
CyberGhost VPN – Highest possible speed
Pricing Plans: $12.99 billed every month, $71.88 billed every year, $99 billed every 3 years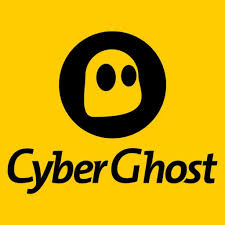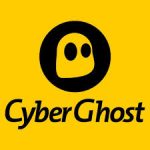 CyberGhost VPN is a speedy and secure VPN solution for Chromecast. Being a big player in the industry with a large user base, CyberGhost knows the needs of its customers; privacy, security, and a reliable VPN service. This VPN service enjoys a good Romanian jurisdiction and it also a strict no-log VPN. All your online activities are only known to you. This VPN service implements the industry-wide 256-bit AES Encryption and uses reliable and secure OpenVPN protocols on routers.
With this VPN, you can also unblock various content, bypass censorship, and geo-restrictions. Thanks to its wide spread servers that offer unlimited bandwidth with the highest possible speeds. Other features of CyberGhost VPN include a kill switch, DNS and IP leak protection and it allows torrents.
Similar to NordVPN, this VPN service also supports DD-WRT routers and Tomato routers. Configuring the VPN to work on these routers also requires some technical knowledge and can be a hard task for novice users. But worry not, you can get pre-configured CyberGhost VPN routers through Flash Routers or let their friendly customer support guide you through the process. CyberGhost supports a simultaneous connection of up to 7 devices and has a 45-day money-back guarantee.
Pros
Fast 6100 servers with fast speeds
Unlimited bandwidth for HD streaming
Complete security and privacy solution
Compatible with various routers
Friendly customer support
45-day money-back guarantee
Cons
Router configuration can be a hard task
IPVanish – Stream without a trace
Pricing Plans: $10.00 monthly, $77.99 annually, $99.00 every 2 years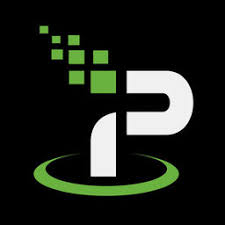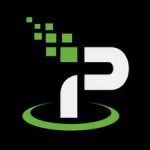 IPVanish is the best VPN solution known for its performance and privacy. This is even though it is based in the US, an unfavorable location with agencies inclined towards mass surveillance. Besides being a no-log VPN, what makes this VPN private is that it owns its top tier VPN infrastructure. This means there is no third-party interference and hence your privacy is always intact. IPVanish also offers the recommended internet security levels, via the 256-bit AES encryption and the OpenVPN protocol in routers.
Its top tier infrastructure is composed of optimized servers. These servers deliver unmatched speeds with unlimited bandwidth and server switches suitable for streaming various content in HD. IPVanish can gain access to various geo-restricted and blocked content. However, it is not compatible with some streaming services such as Netflix. This streaming service always strives to crackdown and ban VPN use on the platform.
IPVanish supports a wide variety of routers, especially those with the DD-WRT firmware. Although setting up the VPN service manually on a router can be a hard task. If you want a pre-configured router, IPVanish offers them via their affiliates, Flash router and InvizBox. IPVanish Flash routers are easy to use and offer advanced support. IPVanish pricing plans offer a 7-day money-back guarantee, and the service supports up to 10 simultaneous.
Pros
Top tier infrastructure of 1300 plus servers
Compatible with DD-WRT routers
256-bit AES encryption with zero traffic logs
Unlimited bandwidth and high speeds for HD streaming
24/7 customer support
Up to 10 simultaneous connections
Cons
Doesn't unblock Netflix
7 day money-back guarantee
PrivateVPN – Maximum speeds for supercharged connections
Pricing Plans: $7.67 per month, $14.63 billed every three months, $49.68 billed every 13 months
PrivateVPN is a relatively new VPN based in Sweden that is already treading in the footsteps of the big players. It offers a reliable performance accrued from its highest levels of privacy, security, and ability to provide uninterrupted service. Its 99.98% uptime can also be attributed to its small user base. This VPN is a no-log VPN and it guarantees the security of your internet traffic via the AES 256 bit encryption.
What makes this VPN one of the best choice for Chromecast despite being a newcomer; it is the ability to bypass geo-restrictions. PrivateVPN has built its reputation by gaining access to various streaming services such as Amazon Prime, BBC iPlayer, Netflix, and many more. Its limited server infrastructure uses a High-Quality Network with the internet capacity directly from IP transit providers. This gives PrivateVPN the ability to offer unlimited bandwidth with high speeds suitable for streaming and other speed intensive tasks; the VPN service also allows P2P traffic.
Although PrivateVPN lacks pre-configured routers, it supports a wide range of routers including the most common DD-WRT and Tomato routers. The VPN supports the recommended OpenVPN and L2TP protocols. Depending on the router, setting up PrivateVPN can be a moderate or a hard endeavor to undertake. In case you are stuck, PrivateVPN customer support will be glad to help. This VPN service supports a simultaneous connection of up to 6 devices and offers a 30-day money-back guarantee
Pros
Gains access to geo-restricted content
Unlimited bandwidth and fast speeds for HD streaming
Top-notch security and privacy
Torrenting is allowed
Offer free remote setup
Cons
Server infrastructure of 150 plus servers
Conclusion
Chromecast can help you stream and share content to your TV. But to get most content and bypass geo-restrictions and censorships, you will need the best VPN. A VPN creates secure tunnels in which your routed internet traffic is invisible to prying eyes. This tunneling also allows you to get access to restricted content. To enjoy more unrestricted content, remember to use one of the above VPNs for your Chromecast.
FAQ
Why do I need a VPN for Chromecast?
A VPN for Chromecast helps you gain access to blocked content without any restrictions. You will be able to access content from anywhere in the world.
Can I be blocked if I use a VPN for Chromecast?
No, you cannot be blocked for using a VPN for Chromecast, for better results, use the VPN on your router and protect all your devices.
Does a VPN affect the performance of my Chromecast?
A VPN does not affect the performance of your Chromecast; a VPNs purpose is to secure your internet connection and give you access to blocked content.
Can I use a free VPN with Chromecast?
Free VPNs are not recommended options for Chromecast. Free VPNs will compromise your security and they have compatibility issues.
Will a VPN void my Chromecast warranty?
Using a VPN for your Chromecast will not void your warranty.
Resources: